Your Hub for All Things Anselmian
One of the things that makes us tick is our commitment to community. You can feel it on campus when you greet a friendly face, or wait an extra moment to hold the door for someone who is a little too far away. It's what makes this place special; it's what makes us Anselmian. This page brings that connection to your screen - bookmark it and check back frequently to stay up-to-date with all the happenings on the Hilltop.
Featured Everyday Anselmian: Meghan Cotraro '23
News Stories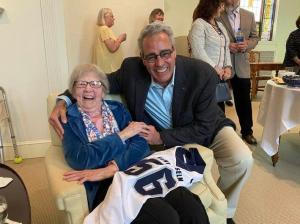 Community
Alumna and longtime friend of Saint Anselm College, Ruth M. Conley '56…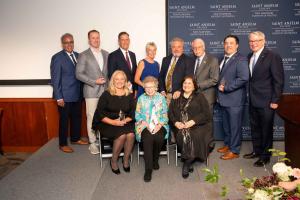 Community
The Alumni Council honored nine Anselmians at the 2023 Alumni Awards on…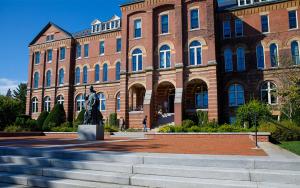 Academics
Saint Anselm College ranked #89 on Best National Liberal Arts College list.…
Events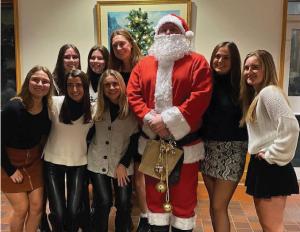 Holidays
Our favorite Saint A's exclusive event – join us for the feast of a lifetime! Celebrate the Christmas season Saint A's style. Guests dress in formal attire and enjoy an amazing meal with friend and colleagues. This event is so popular... even Santa comes!
Don't forget to pick up your tickets at the Davison Front Office!