Ande Diaz, Ph.D.
Chief Diversity Officer
A Word from Dr. Diaz
Welcome and welcome back. So much is happening on the Hilltop!
The Anselmian Network for Racial Justice (ANRJ) has two years of work behind us and our campus' commitment to these issues has permeated departments and classes across campus. An inventory of ANRJ related initiatives has been conducted and results will be shared this fall.
The college's DEI Action Plan Committee has been hard at work and this year will focus on beginning implementation. Among other things, stay tuned for an exciting new curricular and co-curricular speaker series and a new film series. We always welcome suggestions from the campus community.
Saint A's is also looking to strengthen professional development and life long learning for its faculty and staff. For example, various colleagues ranging from faculty in our Nursing Department to staff in our Office for Residential Life, have been exploring the Intercultural Development Inventory (IDI). I have made reading the materials from an exciting fall course on Native American Literature part of my personal learning plan.
This issue of the Inclusion Bulletin spotlights Saylor Garcia '24 as she reflects on how her faith and her social justice values interconnect. Next, check-out some reflections from colleagues and students involved in the Hilltop Academy Program. In addition, learn about newly funded innovations ideas that will promote diversity on campus this fall that include enhanced racial justice discussions in the Conversatio Program as well as celebrating multilingual writing at the ARC. See details in the Diversity and Inclusion Innovation Fund (DIIF) section below and consider proposing your own innovative idea for grant funding this spring. Lastly, this bulletin offers highlights from upcoming events and programs including a Grappone Humanities Institute program about respect for opposing political viewpoints (especially relevant during polarized times) and an Emmy winning documentary, with director's talk, on the lived experience of New England Indigenous people today.
---
In the Spotlight
Saylor Garcia, Class of 2024
Majoring in politics and peace and justice studies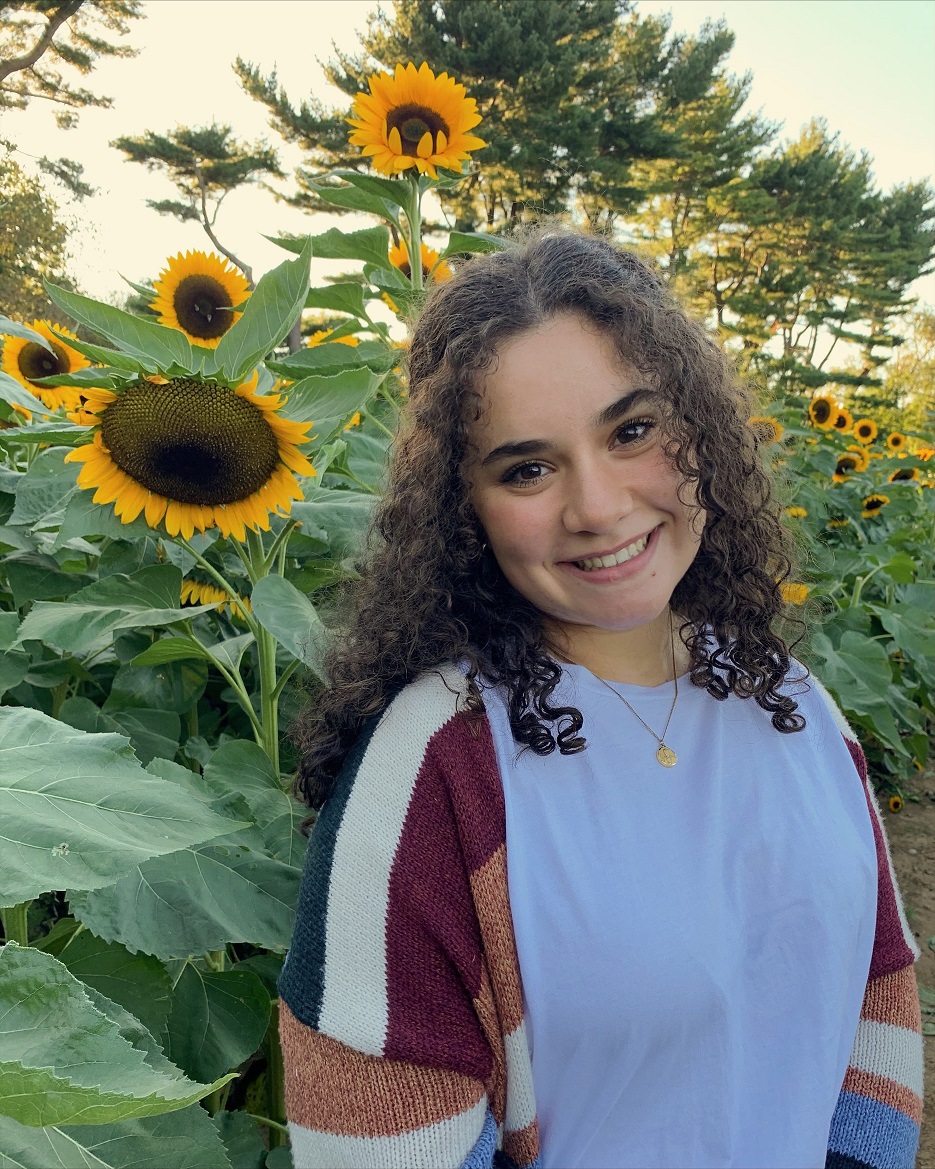 Q1: Where or what was home for you?
This is always a loaded question for me! I was born in Texas, grew up in Florida, went to high school in the suburbs of NYC, and now live on Long Island. I've lived in five houses and my family is moving into the sixth this fall. Home can mean so many things for me. I feel most at home when I am surrounded by people who make me feel like my best self and supported.
 
Q2: What is Saint Anselm College doing well to advance diversity, equity, and inclusion?
Before coming to Saint A's, I did not know how much my faith could coincide with social justice. The Campus Ministry Office does a great job with putting on programs and events about how Catholic teaching affirms social and racial justice issues. I learned more about Oscar Romero and Dorothy Day, who were actively anti-racist and seeking social justice throughout their lives and then how the Catholic Church made them saints! In Anselmian B.R.E.A.K., we had lessons on why the Church encourages social justice, which I thought were extremely eye-opening and interesting. Overall, their commitment to justice through faith has been very inspiring. 
The Intercultural Center is also a really great resource for students of color. For example, the Transitions Program did so much for me when I was a freshman. It introduced me to so many of my peers who come from different backgrounds and life experiences. It made me feel so much more secure when transitioning to college life. 
 
Q3: What can Saint A's do better to advance inclusiveness at the college?
I would love to see the college implement more resources for students of color and other groups who might be struggling with their identity and college life. I think we should be making more of an effort to encourage these students to have their voices heard and make real change through their concerns and ideas. 
 
Q4: What is one thing you are currently doing or would like to do this year to strengthen a culture of belonging at the college?
This past May, I co-led an Anselmian B.R.E.A.K. experience to Pine Ridge, South Dakota. We worked alongside the Re-Member organization and the Oglala Lakota people; the group will be working on a related advocacy project this fall. I am also taking on the role of Chief of Staff for SGA this year. I hope that we can encourage student government to better serve students of color and other groups on campus. In my personal life, I hope to curate a culture of belonging on campus by being inclusive and supporting my friends and peers the best that I can! There is a quote from Dorothy Day that I frequently reflect on, "I really only love God as much as I love the person I love the least." This quote is a powerful reminder of how we should be loving our neighbor and those around us. 
 
---
Did You Know?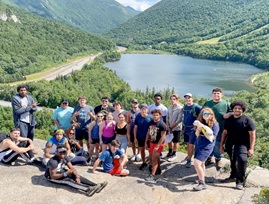 Hilltop Academy is a great way for incoming first-year students to kick off their Saint Anselm education and learn all about the community here, as well as their new home of New Hampshire. "As their very first academic experience at the College, Hilltop Academy provides incoming first-year students with academic skill-building opportunities in a fun, hands-on, and engaging environment," said Dr. Benjamin Horton, assistant dean for first-year students and academic support services. 
"The program helps them navigate the challenges of college life and recognize the resources available to help them be successful at Saint Anselm," added Marilu McCambly, director of Hilltop Academy.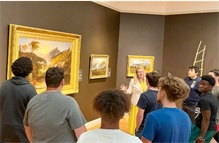 As the group looked at nineteenth century paintings of the White Mountains that were made for tourists, Prof. Shea noted, "students seemed really keen on learning about how all of the information that was not included in those paintings - Indigenous people, signs of modern farming and transportation, etc., revealed a lot about how some people idealized that New Hampshire landscape and used beauty to ignore contemporary issues." At the same museum, art history major, and alumna, Kelsey Lutchman '22, lead the students through a special exhibition of the contemporary Iranian artist, Arghavan Khosravi. Kelsey asked the students questions that helped them to notice the symbolism in Khosravi's multi-media pieces which allude to issues surrounding immigration and human rights.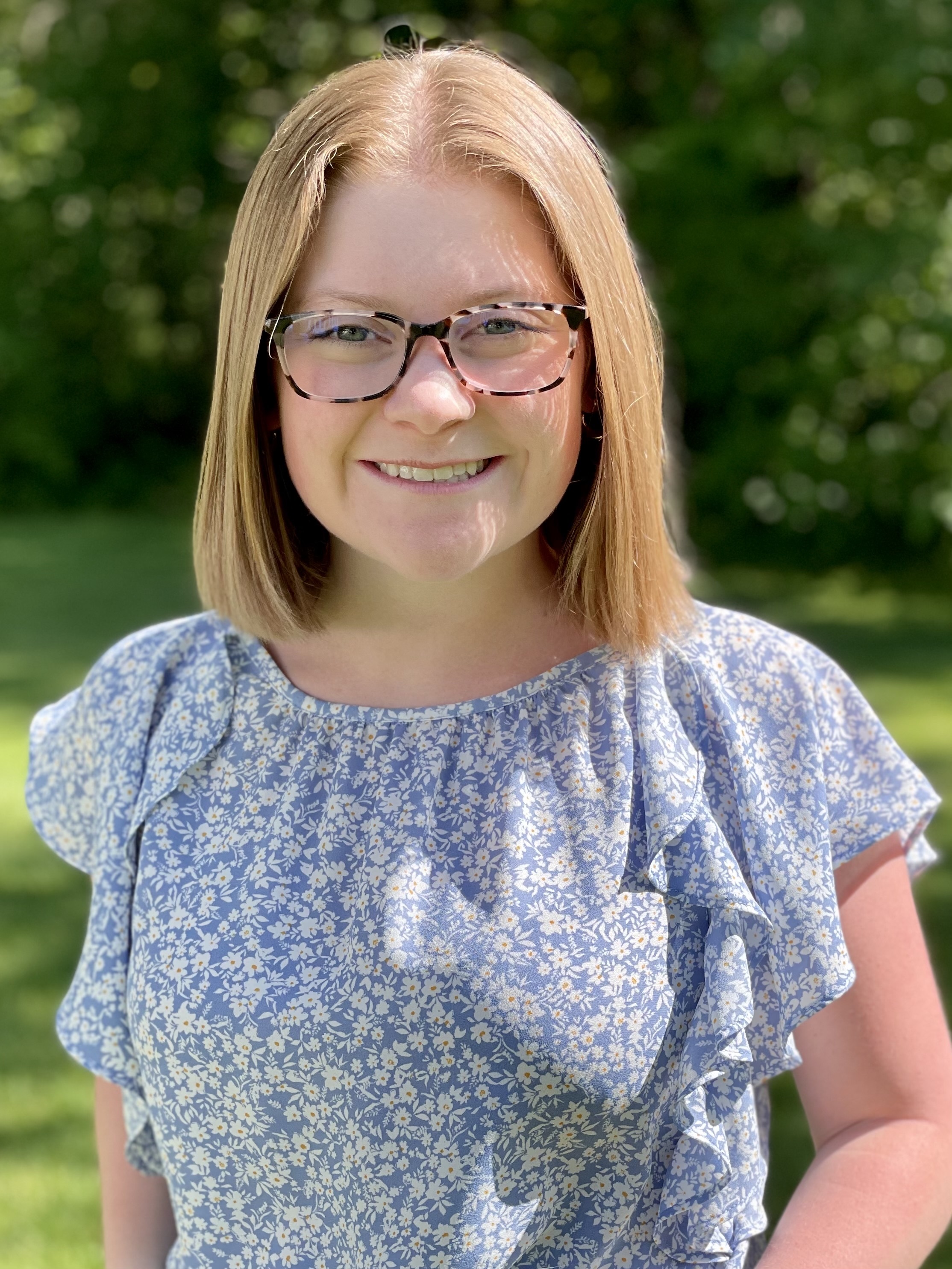 "As a student leader, I have the privilege of getting to know incoming students and helping them get acclimated to college life. Starting college is a big adjustment for anyone, especially students from diverse backgrounds and first-generation college students. Being able to connect with these students has broadened my view of not only Saint Anselm College, but also the world as a whole. In these short three weeks, I have tried to give them as much advice as I could about academics, their resources, and the social life here on campus. I remind them that I am always someone they can turn to. My hope for all of these students is that the transition to college is softened, and I look forward to building my relationship with each of these students in the fall." – Allyson "Ally" McMahon '25  
---
The Diversity & Inclusion Innovation Fund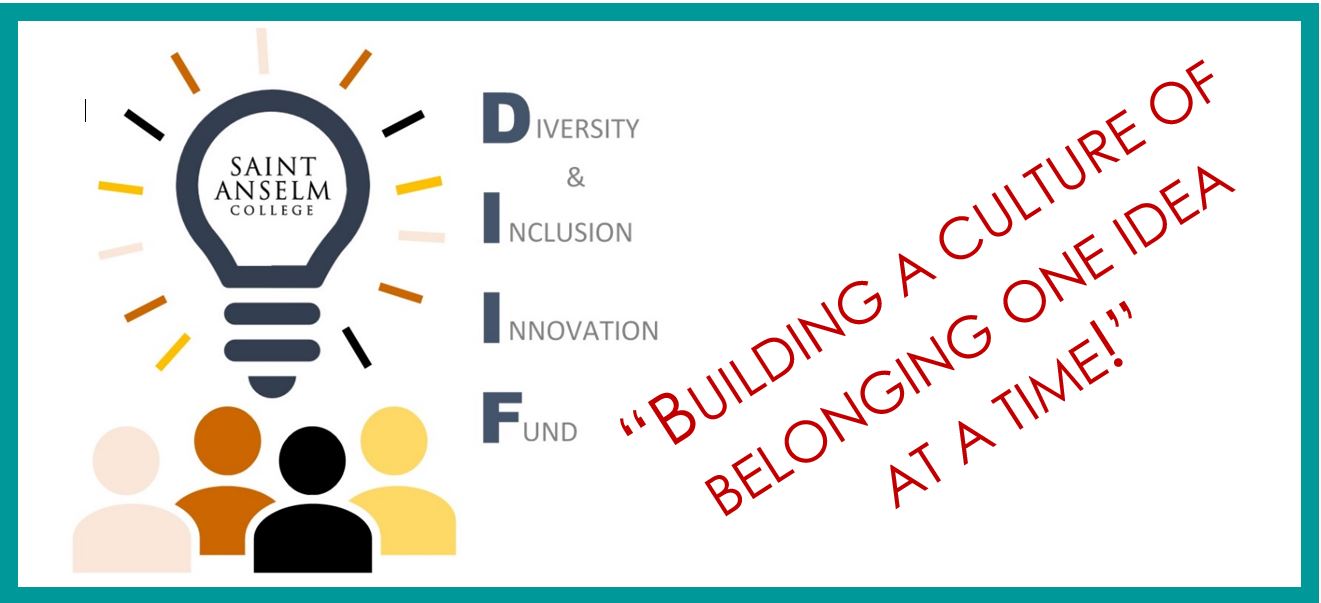 Funds encourage cross-campus collaborations to improve diversity and inclusion for long-term community growth. Such investment and collaboration flow from our Catholic and Benedictine values. For more information, visit the Diversity & Inclusion Innovation Fund (DIIF).
Fall 2022 Innovations – watch for these initiatives!
Diversity in the Humanities 
A campus-wide book discussion that focuses on racial justice. In collaboration with the Conversatio and the Gregory J. Grappone '04 Humanities Institute Summer Read Program, this initiative will provide an opportunity for students, faculty, staff, and the monastic community to collectively read a book and participate in a series of discussions focused on race and racial justice. Conversatio participants will have the opportunity to engage in a series of enhanced community conversations. These additional conversations will allow participants to engage in broader and more in-depth discussions of the themes and topics presented in the book. The book will be a starting point for conversations about social and racial equity on our campus and in the broader community.
Project Coordinators: David Quinn, Library Services and Derk Wierda, professor of chemistry.
 
Stronger Together: Celebrating and Supporting Linguistic Diversity through the Writing Center
This project has two aims: to celebrate and promote multilingualism on campus, and to better prepare the College to empower multilingual and ELL (English Language Learners) students. The project coordinators will organize a series of events celebrating multilingual writing at the writing center and to educate writing assistants and other student leaders through a reading group on multilingualism and ELL pedagogy in higher education settings. This project will also aid in the retention of ELL students, enhancing learning beyond the classroom, integrating global diversity into co-curricular academic support, and enhancing students' understanding of inclusion.
Project Coordinators: Jenne Powers, ARC director and Ann Marie Contarino, writing center coordinator, and Jacob Akey '24.
 
Propose your innovation in fall 2022 for grant funding this spring 2023!
The next deadline for proposal submissions is Friday, October 28, for spring 2023 awards.
Application deadline for spring 2023 proposals is October 28, 2022 by noon.
Please provide estimate breakdown of how funds will be used.
Please specify exactly how the proposal meets the criteria for funding project.
Submit proposals with the application cover sheet via email to Diversity & Inclusion Innovation Fund.
Questions regarding submission details may be directed to Paro Pope at ppope@anselm.edu 
Questions regarding project consultation may be directed to Dr. Ande Diaz at adiaz@anselm.edu 
 
---
Save the Date
Tuesday, September 20 at 7:00 p.m., Roger and Francine Jean Student Center: The Gregory J. Grappone '04 Humanities Institute's BIG THOUGHT series presents "Belief in the Legitimate Opposition" with Dr. Russell Muirhead, Robert Clements, Professor of Democracy and Politics at Dartmouth College. Contact Prof. Gary Bouchard at GBouchar@Anselm.Edu.
Wednesday, September 28, from 12:30-1:30 p.m., in C-Shop: Diversity & Inclusion Innovative Fund (DIIF) Information Session. Dr. Ian Durham, Prof. of Physics, will provide the grant information and guidance. Refreshments will be served- no RSVP needed. Contact Paro Pope at ppope@anselm.edu
Friday, September 30, from 5-6:30 p.m., in Dana 1-D: Dr. Mishy Lesser, of the film company UpStander Project, will contextualize and host a viewing of the Emmy-winning documentary Dawnland (2019). Contact Prof. Jennifer Thorn at JThorn@Anselm.Edu.