Are you a high school student interested in becoming an English major at Saint Anselm College?
Join Professor Gary Bouchard for his class on Zoom, 'How do you read a poem? No, really!'
March 4, 2021 at 7:30 pm - via Zoom
Amanda's Gorman's panegyric at the 2020 Inauguration put poetry briefly in the spotlight, but when asked to read a poem, most people respond with something closer to fear than enthusiasm. The contemporary poet Billy Collins has complained that all his students "want to do / is tie the poem to a chair with rope / and torture a confession out of it." Have you ever felt like this is the way you or your teachers are "interrogating" a poem in order to "get the meaning" out of it? Is there a gentler, more authentic, and rewarding way to get closer to a poem? I'll bring a very old poem and a fairly new one to this session and we'll talk about this together.
 
---
Minor in Professional and Creative Writing 
The department is thrilled to announce a new Minor in Professional and Creative Writing beginning in Spring 2021. This minor develops students' skills in academic, professional, and creative writing, puts those skills into practice with an internship or portfolio, and helps students prepare for life after college as they enter the job market.
---
Rose O'Malley '20
Congratulations to Rose O'Malley, an English and Spanish double major who was the Fr. Bernard Holmes, O.S.B., Scholar for the 2019-2020 academic year. Bernard Holmes Scholars demonstrate leadership potential, work to provide assistance to others, and actively participate in the life of the college. The award is presented annually to an incoming senior, and provides a full tuition scholarship for the student's final year at Saint Anselm College. Congratulations, Rose!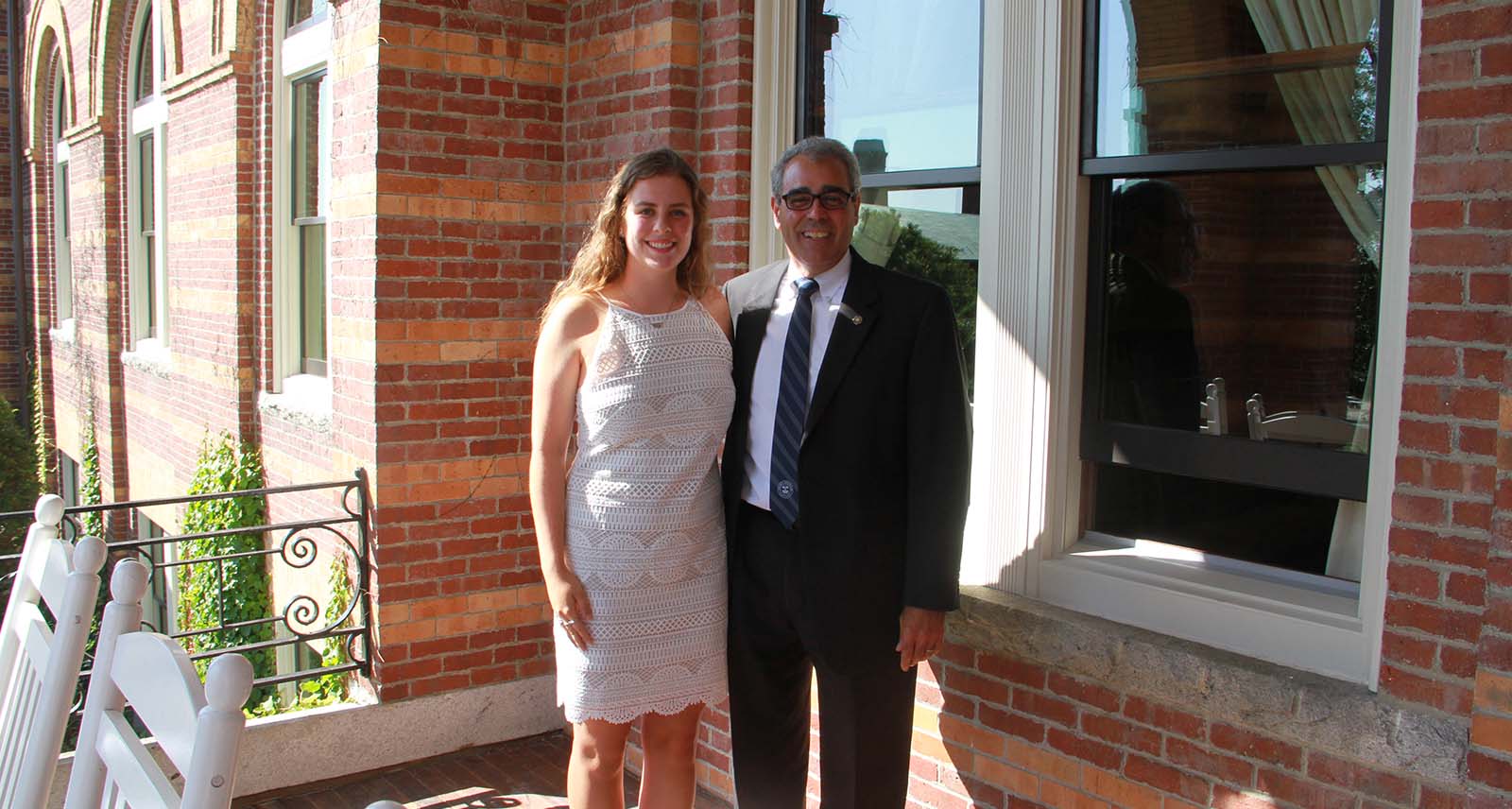 "I would like to thank the English department faculty of Saint Anselm for their support and encouragement over the past three years. My professors have enabled me to study great authors, to research and complete independent projects, and to develop strong written and communicative skills as I pursue an English major. I would also like to express my gratitude for Professor Thorn and Professor Cronin, who have collaborated with me in many endeavors throughout my college career."

- Rose O'Malley '20
---
Amanda Conger '20
Communications major and Saint Anselm College women's ice hockey player donated a kidney to a patient in need. 
See full story on the Saint Anselm Hawks page