Welcome Classes 2010 – 2022 to yAnselmian
yAnselmian is your young alumni community! As graduates from the sixth ranked college for happiest students, we want you to continue to be leaders in creating and participating in a vibrant young alumni community by attending events, staying connected, and giving back.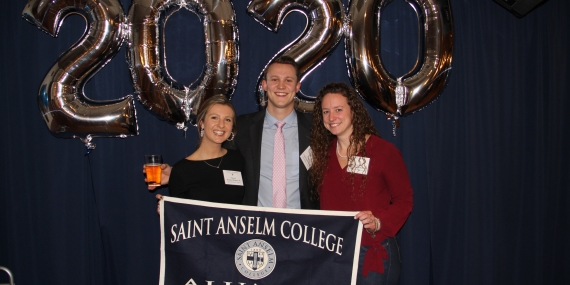 Attend Events
Each year, the Alumni Office hosts events in New England and around the country, many specifically targeted at young alumni:
Christmas Receptions (Boston, NYC, Hartford, DC)
Winter Social (Manchester)
Reunion » (5th and 10th)
Beer and Benedictines: The history of Benedictine beer-making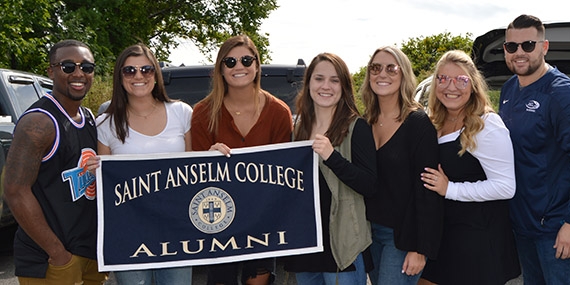 Stay Connected
It's easy to stay connected to Saint Anselm. Here are just a few of the ways young alumni get involved and give back: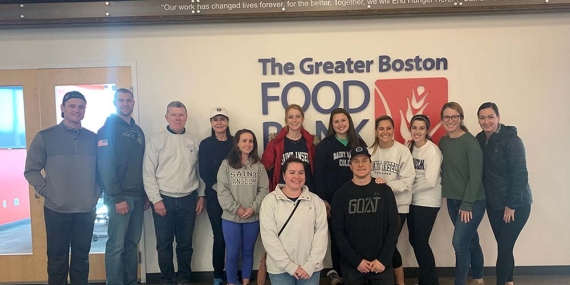 Give Back
Your support funds essential scholarships, creates one-of-a-kind student experiences, and helps determine Saint Anselm's ranking among the nation's best colleges. Your collective voice as young alumni does so much more than make a difference; it changes lives.
Follow Us on Social Media