James Palmigiano: Collages & Bagatelles
MARCH 25 - MAY 6
The Chapel Art Center is pleased to host James Palmigiano, Collages and Bagatelles, for our springtime season exhibition, as part of our ongoing interest in art and monasticism. Palmigiano is a Cistercian monk from Spencer Abbey in Massachusetts.  A previous exhibition of his collages, entitled Passages, was held here in 2007.
Collages and bagatelles, as the words themselves suggest, represent an almost playful process of reconstruction, made of fragmented pieces of paper, cardboard, fabric, wood, and other discovered materials. Solidly based in the modern tradition of collage and assemblage, they stem from an innate cherishing. The artist's investment in color, texture, and uniqueness, is also indicative of the monk's work and prayer.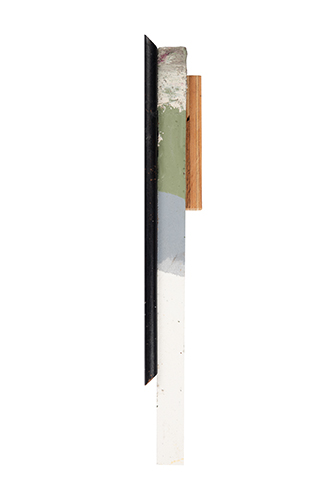 The mounting of this exhibition is a recognition of the endlessly possible beauty found in the simplest things. These collages and bagatelles are both challenging and inviting. They lead to ponderous questions of matter and form and, at the same time, offer the same quieting inspiration that has brought them together in the first place.
James Palmigiano received an BFA from the Rhode Island School of Design, and an MFA from the Columbia University, as well as an MDiv and ThM from the Jesuit School of Theology, Berkeley. He is principal designer and primary consultant in marketing concepts for the Holy Rood Guild at Spencer Abbey.
 
---
Virtual Exhibitions
Go to ArtSurround
 
Past Exhibitions
Go to Past Exhibitions