Does a Good Leader Need to Be a Good Person?
By Max Latona | March 6, 2020
Do good leaders need to be good persons? Does leadership require courage, empathy, and loyalty or can it be effective without these qualities? Why? What does it mean to be a good leader? What does it mean to be a good person? These were just some of the questions that were debated by the group of 50 or so community members at our Ethics in our World event at To Share Brewery last week.
Participants probably emerged with more questions than answers. Still almost everyone walked away with a deeper appreciation of the complexity of the issues, and the wide differences of opinion on the topic.  These are some of the primary objectives of the Ethics in Our World series, as offered by the Center for Ethics in Business and Governance at Saint Anselm College, in Partnership with To Share Brewery.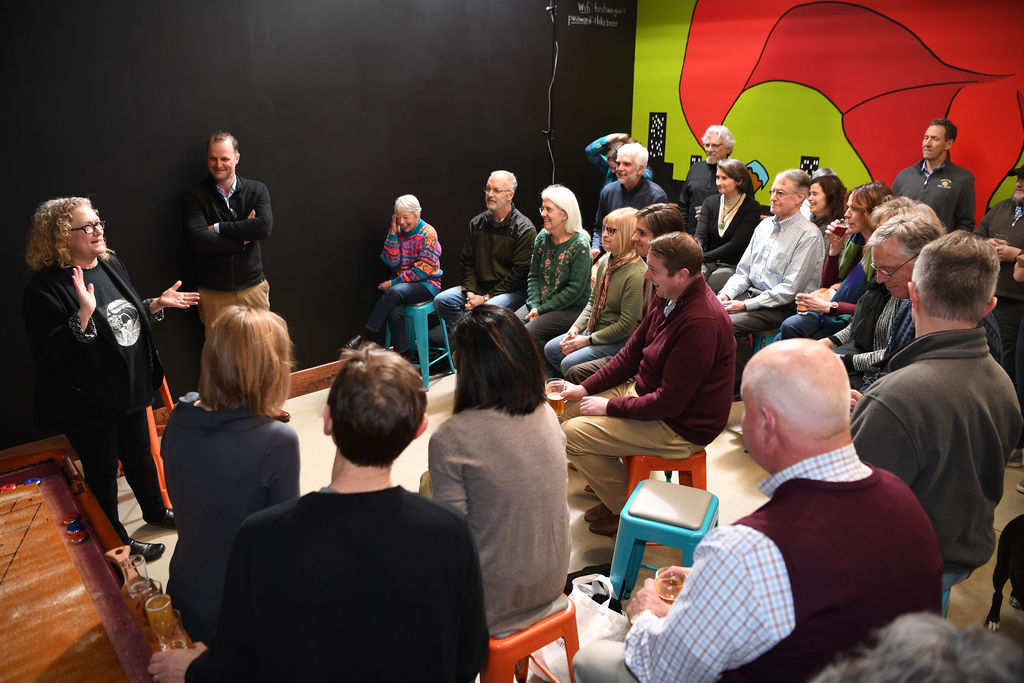 Two disagreements stood out in the discussion. The first centered around the spectacle of effective leaders who seem to lack moral sensibilities. Half of the group seemed to think that, historically speaking, there have been some devastatingly effective leaders who seemed to lack all compassion for others. Nazi leaders and ancient Roman tyrants were specifically mentioned here. Opponents of this view argued that these dictators were actually not very good leaders at all—after all, their people suffered under their rule. They argued that there are certain qualities that leaders must have if they are to be good at what they do. One of those is empathy. If a leader doesn't care about those she leads, how can she be a good leader?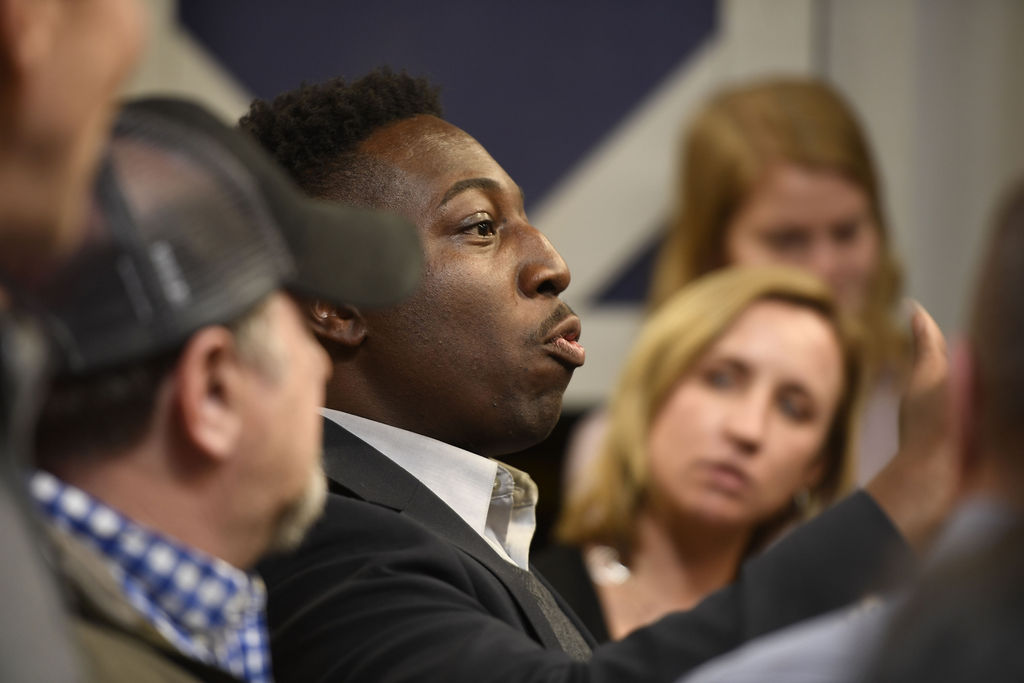 A second disagreement focused on the question whether an objective definition of goodness was at all possible. Several participants suggested goodness is defined by one's culture, implying that good persons and good leaders are different from one culture to the next. Against this view several participants stated that some values are universal to all cultures—values such as courage and loyalty and compassion. The facilitator, the Center's Executive Director Max Latona, noted that the Golden Rule is expressed in many of the world's religions, which suggests that some aspects of goodness may indeed be universal.
Participants reached no final consensus. However, widespread support was given to two related insights offered by different participants. The first was that good leaders by definition leave a legacy by transforming people around them, which in turn requires that the leader serve as a role model to inspire others. The second insight was that whether or not good leaders need to be good persons, we do know this: good persons in their own way are good leaders to those around them.
The next Ethics in Our World Discussion at To Share takes place at 5:30 p.m. on March 26 on the question: "Is there a right to health care?" Come join us for another round of stimulating discussion on a difficult topic!