Should We Have Standardized Tests? Ethics in Our World Recap
By Hannah Beaudry & Sarah Jacobs | March 6, 2020
As part of our Ethics in Our World faculty-student dinner series, students gathered on February 13 for a discussion led by Professor Aubrey Scheopner Torres of the Education Department: Should we have standardized tests? This series provides an opportunity for students faculty members to discuss important ethical issues over dinner.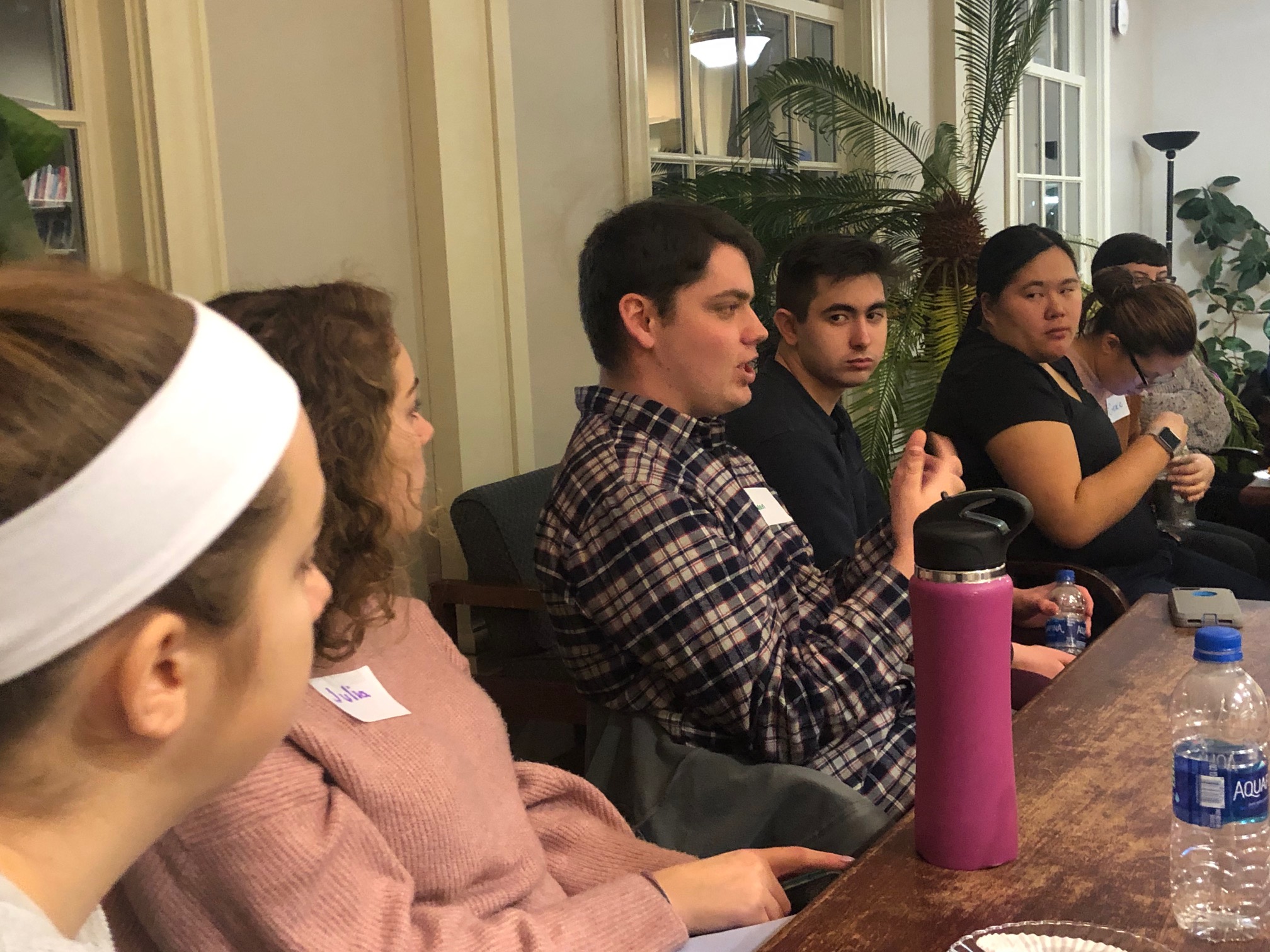 Since Scheopner Torres specializes in K-12 education, the discussion focused on standardized testing in elementary, middle, and high school. Scheopner Torres detailed the reasoning behind some of these tests. For example, the SAT's were first administered in the 1920s as a way to standardize testing for entrance into colleges and universities around the country. Prior to that, it was expected that prospective students would travel to the school they were interested in to take entrance exams. The SATs allowed students to take the necessary exams even if they could not travel to those schools due to distance or financial burden.
The student attendees, many of whom are future educators, expressed concern about standardized testing. Having taken the SAT and AP tests, they recalled the stress and financial burden that they and their families felt. Concerns about the unfairness of the test were discussed, with students sharing concerns about the inequity for those whom English is their second language, stating they might struggle with the test because it is not offered in their native language, and could include unfamiliar cultural references.
As a way of testing true knowledge and aptitude for learning, the students were not confident in their effectiveness or usefulness.
Scheopner Torres offered a closing thought describing new testing piloted by some New Hampshire schools, where the tests are based on the curriculum at those locations and are graded by the teachers that administer them. Hopefully, these tests will be less stress-inducing and better suited for students at all levels.