Social Distancing Requires More Housing
By Jason Sorens | March 19, 2020
We already knew that much of the United States, including New Hampshire, faced an acute housing shortage. Now, with the onset of the coronavirus pandemic, building more housing takes on additional urgency. We need more housing to allow for proper social distancing. Unfortunately, the construction industry is shutting down in many cities. But if current emergency measures to stop virus spread give us a respite in a few weeks, governors could act quickly to override local review processes and barriers to building in order to get more units in place before the next wave of infection some experts say could happen in the fall or winter.
When people with different habits and jobs live together, the risk of spread rises. Recently, a Dartmouth grad student tested positive for coronavirus, and his roommate had to be quarantined as well. When housing is expensive and in short supply, people take on roommates.
Many housing markets across the U.S. have been facing this problem for a while. The graph below shows how much faster employment and adult population have grown in New York City than the number of housing units.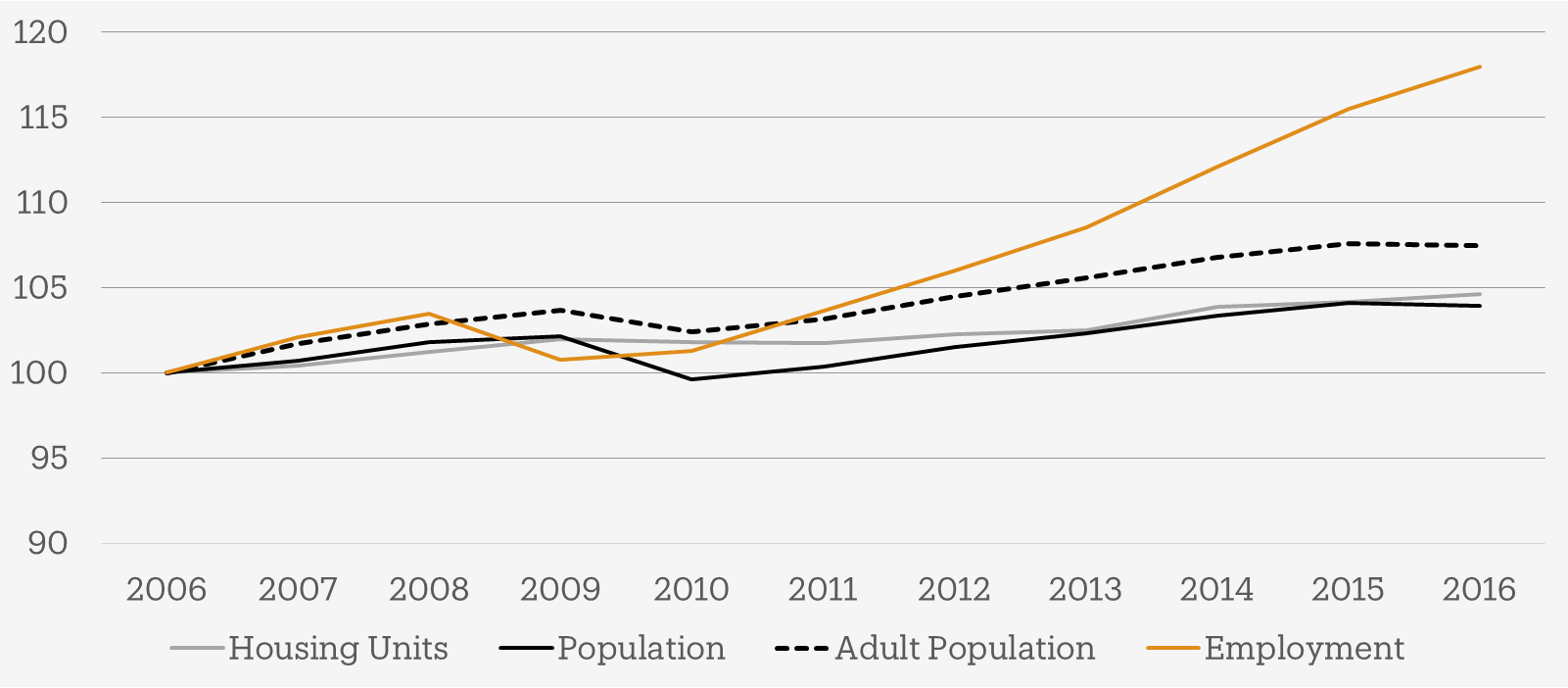 The problem is acute in New Hampshire as well. The graph below shows employment and housing units over time in New Hampshire. In the early 2000s, the ratio of houses to workers rose, because housing was built even more rapidly than the growth in employment. That meant more space for everyone. Since 2010, however, the ratio of houses to workers has fallen, as new construction has not nearly kept pace with employment growth. The only way to square the circle is for workers to live together.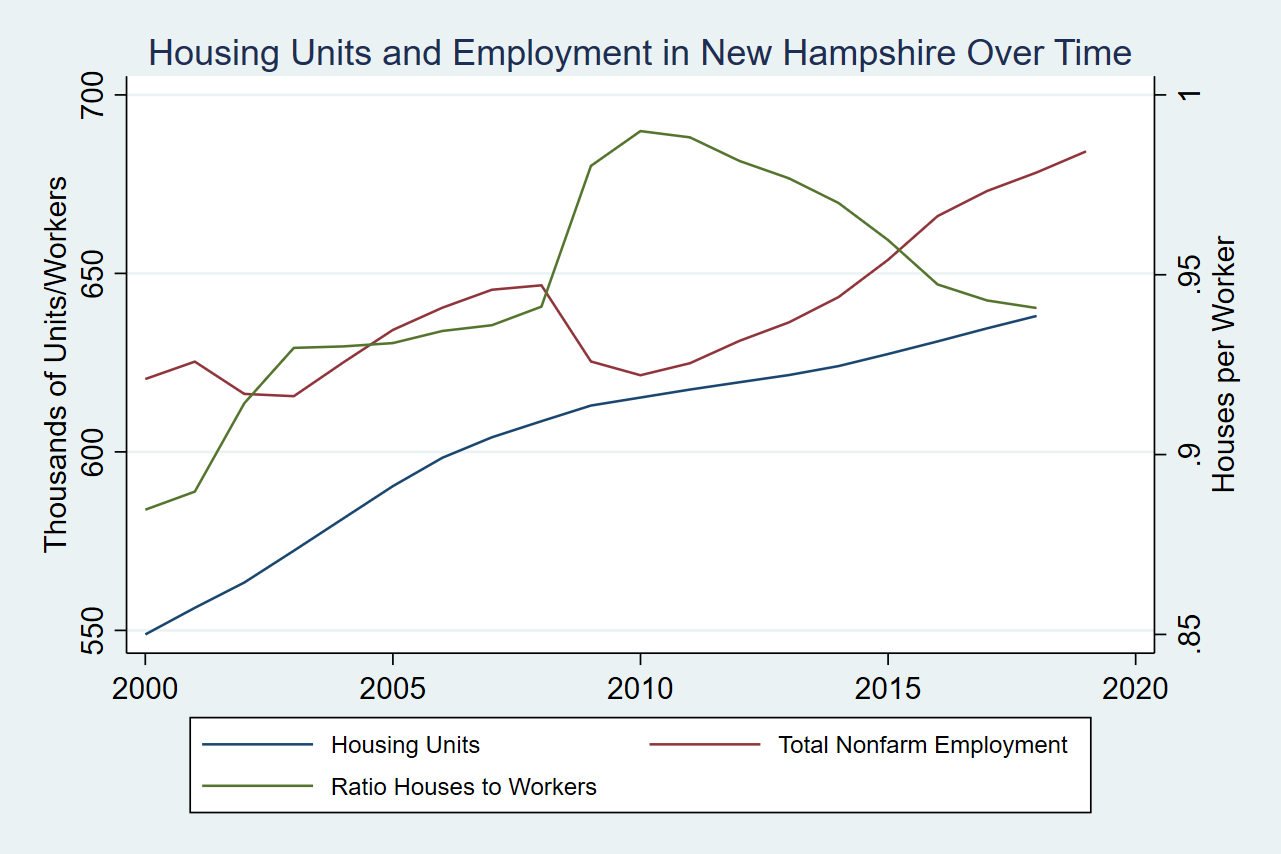 The ratio of available houses per worker in New Hampshire is actually even lower than what you see here, because over 10% of New Hampshire's housing units are seasonal, second homes.
What type of housing does New Hampshire need to fight pandemics? Single-family housing is best for social distancing, but renters are more likely to take on roommates than homeowners, so we need multifamily homes as well so that more renters can get their own apartments.
The pandemic is causing state governments to set aside regulations that hamper the economy and the medical response to the emergency, from occupational licensing requirements for health-care workers to bans on take-out beer and wine from restaurants. Governors could also consider using this state of emergency to ramp up housing construction this summer and next year.