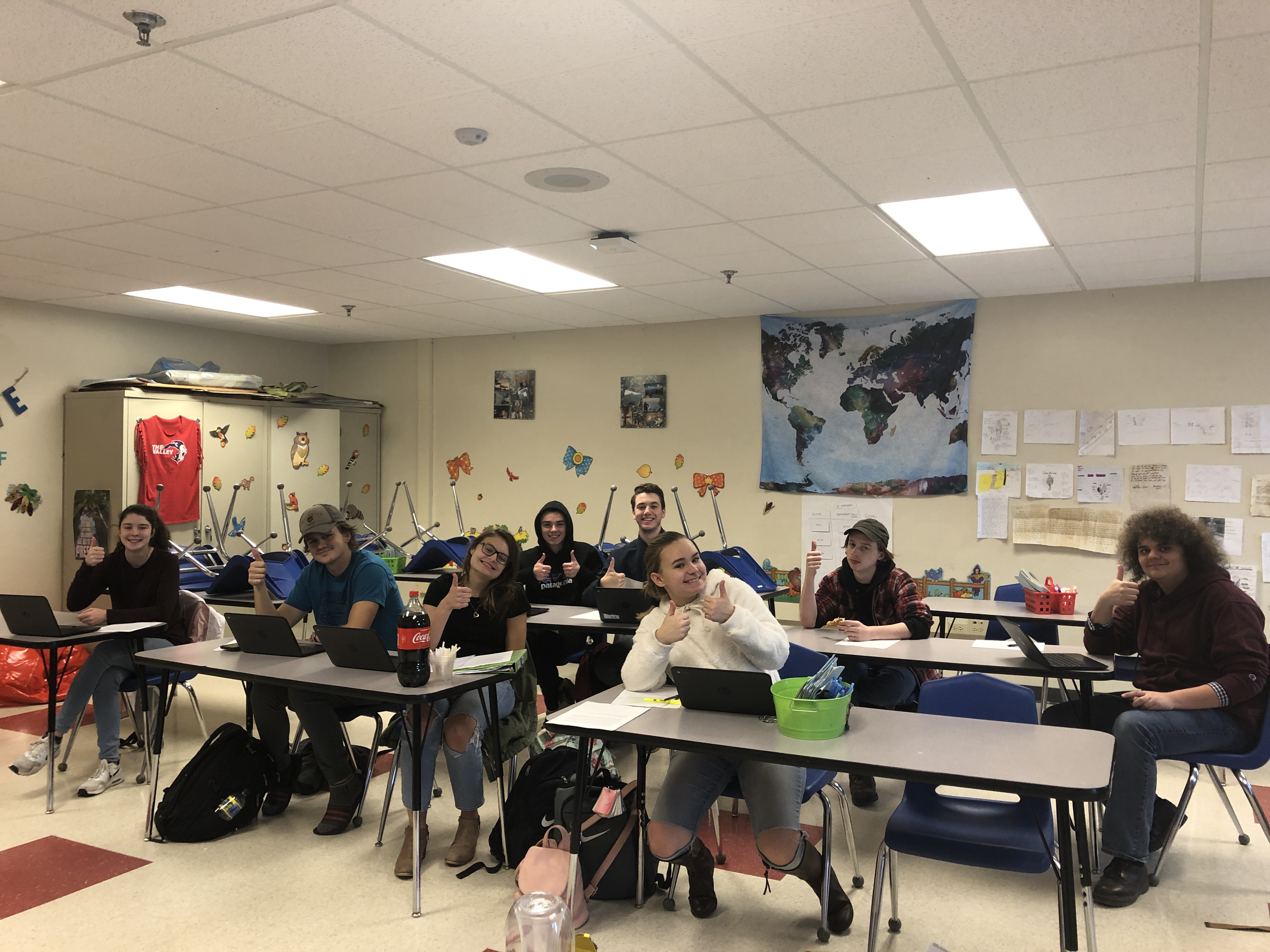 The Saint Anselm College Center for Ethics in Business and Governance ("Center for Ethics") is supporting Ethics Circles in New Hampshire high schools. Students learn principles for collaborative discourse and apply those values to discussions of ethical issues, under the guidance of a trained teacher-coordinator. Each school is running at least 12 such discussions during the academic year. Most of these discussions are now virtual.
Ethics Circles enhance students' analytical, communication, and leadership skills and build capacities for empathy, reflection, deliberation, and dispute resolution in students' approaches to contemporary moral problems.
Ethics Labs
Fall 2020 Schedule
Tuesday November 3, 3 PM: Prof. James Harrigan (Arizona State University), "The Knowledge Problem"
Thursday November 12, 4 PM: Connie Roy-Czyzowski (Northeast Delta Dental), "Is it ever permissible to lie in a job application or interview?"
Ethics Bowl
Each Circle is eligible to form teams for the National High School Ethics Bowl (NHSEB). The NHSEB promotes the same values of thoughtfulness and collaboration that CEBG emphasizes in the Ethics Labs. The NHSEB provides students with "cases," ethical dilemmas on which students will need to work out their own views using rational, discursive deliberation. Some of the ethical discussions coordinated in the high schools will therefore serve as case preparation for Ethics Bowl competitions.
During the Ethics Bowl event, students analyze cases in small teams, develop a position, and then present it to the larger group. Judges decide which group gave the best presentation based on the four principles of ethical dialogue. Students must engage the central moral issues of the case, justify their position, articulate that position clearly, and address possible counterarguments.
2020–21 Season
Saturday December 12, 2020: Ethics Bowl Invitational
Saturday January 30, 2021: Goodchild New Hampshire Regional High School Ethics Bowl Championship
Access Academy
The Center for Ethics works with the Meelia Center at Saint Anselm College to give Manchester-area high school students the opportunity to take classes for credit toward graduation taught by Saint Anselm students and faculty. This program is funded by a grant from the National Endowment for the Humanities.
Collaboration for the Common Good

Ethics Circles teach the following skills for collaboration for the common good.

Reflection
Before speaking our minds, we should think honestly about our own assumptions and biases and consider their soundness.
Communication
We should express ourselves clearly, reasonably, and respectfully.
Listening
We should pay attention to what others have to say and consider the possibility that they have insights we lack.
Empathy
We should strive to understand and appreciate why others think and feel the way they do.
Deliberation
In order to identify solutions to the problem at hand, we must first carefully weigh the input of all participants in a give-and-take process of discourse.
Contact Us About Ethics Circles
We have funding for new high schools to join our program! High school teacher-coordinators are eligible to earn stipends as independent contractors. To contact us about starting an Ethics Circle in a new school or for other queries related to this program, please write or call:
Max Latona, Executive Director
Center for Ethics in Business and Governance
(603) 641-7230, ethics@anselm.edu