Executive Ethics Seminar
Ethical Leadership and Global Capitalism: How to Lead with Integrity in a Capitalist World
About the Seminar
As the media dishes up a never-ending banquet of juicy cases of corporate corruption, including fraud, cronyism, graft, bribery, insider trading, influence peddling, environmental degradation, blatant conflicts of interest, and other forms of sordid cheating and scandal, what are we to make of this all?
Capitalism is often praised for its contributions to a free and prosperous society. However, critics have claimed that the imperative of growth that underlies capitalism fosters a competitive spirit that breeds unethical behavior in every domain of the economy – industry, sport, academics, and entertainment, etc. 
Which is it? Is capitalism a just economic system, or a breeding ground for greed and corruption?
In an era of global capitalism, is it necessary to cut corners to get ahead, or is it possible to lead an organization to success while retaining one's integrity? 
For that matter, what are some of the challenges that the new economy presents to anyone seeking to act ethically in the world of business?
We invite you to explore these issues along with us in a stimulating ethics seminar hosted by the Center for Ethics in Business and Governance (CEBG).
Details
Date: Friday, September 27, 2019
Time: 8:30 a.m. – 4 p.m.
Location: New Hampshire Institute of Politics at Saint Anselm College, West Wing
Registration Options
Early Registration Fee: $500 (on or before August 1, 2019)
Two or more individuals affiliated with same organization: $400 each (on or before August 1, 2019)
Registration Fee: $575 (deadline of September 13, 2019)
Two or more individuals affiliated with same organization: $450 each (deadline of September 13, 2019)
Instructors
Max Latona, Ph.D., is an associate professor of philosophy at Saint Anselm College,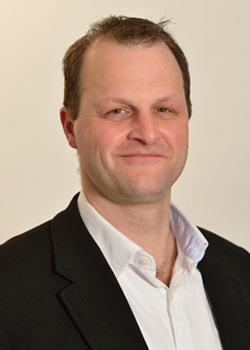 executive director of the CEBG, and the former Richard L. Bready Chair of Ethics, Economics, and the Common Good. He received his doctorate in philosophy from Boston College in 2001, and has published numerous articles in the area of ethics and ancient Greek philosophy. A two-time winner of the Abbott McCarthy Faculty Member of the Year Award, Latona has been a member of the Saint Anselm faculty since 2001, routinely teaching courses such as Ethics: Why Be Moral? Why Be Good?, Ancient Philosophy, Great Books Seminar (Ancient), and Philosophy of India. His work at the CEBG is guided by the belief that students, as well as organizations and communities across the nation, are desperately in need of opportunities for reflection, civil dialogue, and collaboration on the ethical issues and challenges that they face. 
Annabel Beerel, Ph.D., is a leadership and change management executive who works with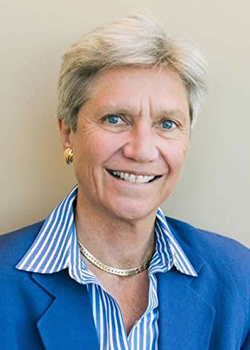 senior executives to advance organizational effectiveness. Prior to moving to the U.S., Annabel was the founder & CEO of an international artificial intelligence company. She has also been a senior director, corporate financier, and investment banker in London. Annabel has held a Chair in Ethics and has developed and taught a range of leadership development classes for MBAs and senior executives. Annabel has doctorate in social ethics, an MA in psychology, an MBA, is a qualified accountant, and is a certified meditation instructor. She has written nine books on a variety of subjects. Her latest project is Business Ethics: A Manager's Guide. Beerel is an active public speaker on a variety of topics.