Justice & the Market
April 17, 2019 | NH Institute of Politics
John Ramsay, Chief Market Policy Officer of IEX Group, will sit down with Mike Nikitas of Nikitas Communications to discuss his experience during the financial crisis while at Citi, what brought him back to the SEC, and then to IEX.
John will share his thoughts on the role of a stock exchange, using private sector employment, sound regulation, and stakeholder engagement to further ethical principles and transparency in financial markets. He will offer some of the challenges IEX has had to overcome to further the cause.
8 a.m. Registration and Continental Breakfast
8:30 -9:30 a.m. Program 
Register Here »
Speaker
John Ramsay is responsible for developing and communicating IEX's positions on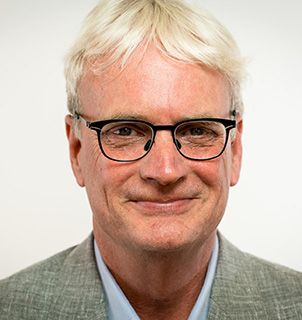 market policy issues, and engaging with governmental and regulatory authorities and certain IEX stakeholders on those issues. He also acts as IEX's representative on governing committees with responsibility for various aspects of the national market system, including the securities information processors, the consolidated audit trail, and the Limit Up/Limit Down Plan.
Ramsay joined IEX in 2014 from the SEC, where he led the Division of Trading and Markets, the group responsible for regulating broker-dealers and self-regulatory organizations. Previously, he led SEC efforts to implement significant elements of the Dodd-Frank Act. Before the SEC, he held senior positions at the Commodity Futures Trading Commission, the National Association of Securities Dealers (now FINRA), the law firm of Morgan Lewis & Bockius, and Citigroup Global Markets.
About IEX
IEX Group operates the Investors Exchange (IEX), a stock exchange for U.S. equities that is built for investors and companies. The story behind the founding of IEX Group was chronicled in Michael Lewis' 2014 book Flash Boys: A Wall Street Revolt. 
Moderator
Mike Nikitas advises and trains people to better communicate internally and externally with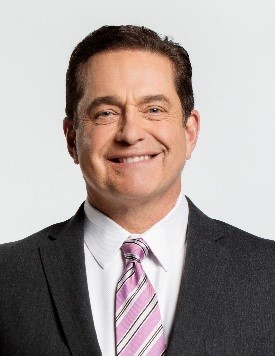 key stakeholders and the media. His clients at Nikitas Communications include John Hancock/Manulife, State Street Global Advisors, and many others. He is an adjunct professor at the Carsey School of Public Policy at University of New Hampshire. Nikitas is also a five-time Emmy nominee as Outstanding TV News Anchor in the Boston/New England region, and has been inducted into the prestigious "Silver Circle" of the National Academy of Television Arts and Sciences.
Date/Time
April 17, 2019 from 8:00 AM - 9:30 AM
Location Information
Add Event to Calendar 2019-04-17 12:00:00 2019-04-17 12:00:00 Justice & the Market John Ramsay, Chief Market Policy Officer of IEX Group, will sit down with Mike Nikitas of Nikitas Communications to discuss his experience during the financial crisis while at Citi, what brought him back to the SEC, and then to IEX. John will share his thoughts on the role of a stock exchange, using private sector employment, sound regulation, and stakeholder engagement to further ethical principles and transparency in financial markets. He will offer some of the challenges IEX has had to overcome to further the cause. 8 a.m. Registration and Continental Breakfast 8:30 -9:30 a.m. Program Register Here » Speaker John Ramsay is responsible for developing and communicating IEX's positions on market policy issues, and engaging with governmental and regulatory authorities and certain IEX stakeholders on those issues. He also acts as IEX's representative on governing committees with responsibility for various aspects of the national market system, including the securities information processors, the consolidated audit trail, and the Limit Up/Limit Down Plan. Ramsay joined IEX in 2014 from the SEC, where he led the Division of Trading and Markets, the group responsible for regulating broker-dealers and self-regulatory organizations. Previously, he led SEC efforts to implement significant elements of the Dodd-Frank Act. Before the SEC, he held senior positions at the Commodity Futures Trading Commission, the National Association of Securities Dealers (now FINRA), the law firm of Morgan Lewis & Bockius, and Citigroup Global Markets. About IEX IEX Group operates the Investors Exchange (IEX), a stock exchange for U.S. equities that is built for investors and companies. The story behind the founding of IEX Group was chronicled in Michael Lewis' 2014 book Flash Boys: A Wall Street Revolt.  Moderator Mike Nikitas advises and trains people to better communicate internally and externally with key stakeholders and the media. His clients at Nikitas Communications include John Hancock/Manulife, State Street Global Advisors, and many others. He is an adjunct professor at the Carsey School of Public Policy at University of New Hampshire. Nikitas is also a five-time Emmy nominee as Outstanding TV News Anchor in the Boston/New England region, and has been inducted into the prestigious "Silver Circle" of the National Academy of Television Arts and Sciences. NH Institute of Politics Saint Anselm College hosting@bostoninteractive.com America/New_York public