Keeping Kids Out: Zoning, Housing, and Barriers to Educational Opportunity in New Hampshire
March 24, 2021 | Virtual
Why is it so hard for striving families to get their kids into good public schools? In New Hampshire, strict zoning laws that make housing expensive and the district-based public school system combine to create barriers to educational opportunity for nonwealthy families. See the evidence from around the United States on how residential zoning regulation limits lower-income families' access to better public schools, and then come together to discuss solutions.
Should New Hampshire communities relax their restrictions on building new housing?
Should New Hampshire adopt "open enrollment" laws that let kids go to schools outside their home district?
What kinds of school choice policies are New Hampshire legislators and administrators currently considering?
The event starts with brief presentations by each of the panelists, continues with a lively, moderated discussion, and concludes with bringing the audience into the conversation.
Panelists
Jonathan Rothwell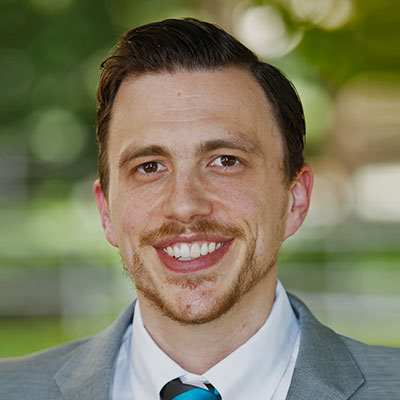 Jonathan Rothwell is Gallup's Principal Economist, where he researches and publishes on a broad range of social science topics and advises Gallup clients and associates on research questions and analytics, particularly in the areas of higher education, job quality, the effects of trade and technology on the labor market, and entrepreneurship. He occasionally contributes to the New York Times' Upshot column and is host of the Gallup-Knight Foundation podcast Out of the Echo Chamber, about the relationship between news media and democracy. He is author of the book A Republic of Equals: A Manifesto for a Just Society (Princeton University Press). Before joining Gallup, Jonathan was a fellow at the Brookings Institution's Metropolitan Policy Program. Jonathan received a doctorate from the Woodrow Wilson School of Public and International Affairs at Princeton University.
Frank Edelblut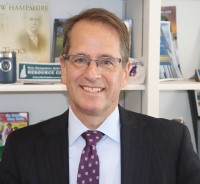 Frank Edelblut has served as Education Commissioner of New Hampshire since February 2017. He is a businessman who started his career as a certified public accountant with a large international accounting firm. He briefly worked as a chief financial officer for a public company and then started his own company, which was sold to a French firm in 2009. Edelblut continues to be active as an investor in early stage companies across a range of industries. Edelblut was a Republican member of the New Hampshire House of Representatives. During his term in the House, he served on the Finance Committee, Special Committee on Pensions and the Child and Family Law Committee. Edelblut attended the University of Rhode Island where he earned a Bachelor of Science, Business Administration – Accounting. He also holds a Masters of Theological Studies from the Holy Cross Greek Orthodox School of Theology. Frank has been married for 33 years and has seven children. Five are college graduates, one is currently in college, and one is still at home being home educated. He and his wife also have three grandchildren.
Derrell Bradford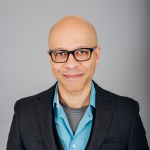 Derrell Bradford is the executive vice president of 50CAN: The 50-State Campaign for Achievement Now, and the executive director of its New York branch, NYCAN, with more than seventeen years working in education reform policy and advocacy. In his role, Derrell trains and recruits local leaders across the country to serve as executive directors of state CANs, advocacy fellows, and citizen advocates. He leads the National Voices fellowship which focuses on education policy, media, and political collaboration, and is a member of the organization's executive team. Derrell previously served as the executive director at Better Education for Kids. At B4K Derrell worked to secure passage of the tenure reform legislation TEACH NJ. B4K's advocacy also led to electoral victories for reform-minded candidates across the state. A native of Baltimore, Derrell attended the St. Paul's School for Boys and the University of Pennsylvania, where he received a bachelor's degree in English.
Tim deRoche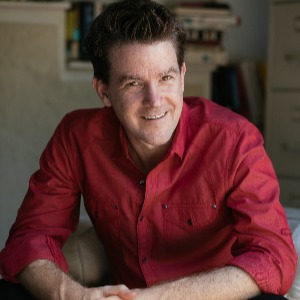 Tim DeRoche is the author of A Fine Line: How Most American Kids are Kept Out of the Best Public Schools, which traces modern-day public school attendance zones back to the racist redlining practices of the early 20th century. Having started his career at the global strategic management consulting firm McKinsey & Company, he is an experienced executive and consultant who has served billion-dollar companies, leading foundations, and some of the most innovative non-profits in K12 education. He has written on education policy for Education Next, the Washington Post, Education Week, School Administrator, the Los Angeles Business Journal, and Quillette.
Jason Sorens
Moderator Jason Sorens is Director of the Center for Ethics at Saint Anselm College. He received his Ph.D. in political science from Yale University in 2003 and a B.A. in economics and philosophy (with honors) from Washington and Lee University in 1998. He has researched and written more than 20 peer-reviewed journal articles, a book for McGill-Queens University Press titled Secessionism, and a biennially revised book for the Cato Institute, Freedom in the 50 States (with William Ruger). His research has focused on fiscal federalism, U.S. state politics, and movements for regional autonomy and independence around the world. He lives in Amherst, New Hampshire.
Date/Time
March 24, 2021 from 4:30 PM - 6:00 PM
Location Information
Contact Information
Add Event to Calendar 2021-03-24 20:30:00 2021-03-24 20:30:00 Keeping Kids Out: Zoning, Housing, and Barriers to Educational Opportunity in New Hampshire Why is it so hard for striving families to get their kids into good public schools? In New Hampshire, strict zoning laws that make housing expensive and the district-based public school system combine to create barriers to educational opportunity for nonwealthy families. See the evidence from around the United States on how residential zoning regulation limits lower-income families' access to better public schools, and then come together to discuss solutions. Should New Hampshire communities relax their restrictions on building new housing? Should New Hampshire adopt "open enrollment" laws that let kids go to schools outside their home district? What kinds of school choice policies are New Hampshire legislators and administrators currently considering? The event starts with brief presentations by each of the panelists, continues with a lively, moderated discussion, and concludes with bringing the audience into the conversation. Register   Panelists Jonathan Rothwell Jonathan Rothwell is Gallup's Principal Economist, where he researches and publishes on a broad range of social science topics and advises Gallup clients and associates on research questions and analytics, particularly in the areas of higher education, job quality, the effects of trade and technology on the labor market, and entrepreneurship. He occasionally contributes to the New York Times' Upshot column and is host of the Gallup-Knight Foundation podcast Out of the Echo Chamber, about the relationship between news media and democracy. He is author of the book A Republic of Equals: A Manifesto for a Just Society (Princeton University Press). Before joining Gallup, Jonathan was a fellow at the Brookings Institution's Metropolitan Policy Program. Jonathan received a doctorate from the Woodrow Wilson School of Public and International Affairs at Princeton University.   Frank Edelblut Frank Edelblut has served as Education Commissioner of New Hampshire since February 2017. He is a businessman who started his career as a certified public accountant with a large international accounting firm. He briefly worked as a chief financial officer for a public company and then started his own company, which was sold to a French firm in 2009. Edelblut continues to be active as an investor in early stage companies across a range of industries. Edelblut was a Republican member of the New Hampshire House of Representatives. During his term in the House, he served on the Finance Committee, Special Committee on Pensions and the Child and Family Law Committee. Edelblut attended the University of Rhode Island where he earned a Bachelor of Science, Business Administration – Accounting. He also holds a Masters of Theological Studies from the Holy Cross Greek Orthodox School of Theology. Frank has been married for 33 years and has seven children. Five are college graduates, one is currently in college, and one is still at home being home educated. He and his wife also have three grandchildren.   Derrell Bradford Derrell Bradford is the executive vice president of 50CAN: The 50-State Campaign for Achievement Now, and the executive director of its New York branch, NYCAN, with more than seventeen years working in education reform policy and advocacy. In his role, Derrell trains and recruits local leaders across the country to serve as executive directors of state CANs, advocacy fellows, and citizen advocates. He leads the National Voices fellowship which focuses on education policy, media, and political collaboration, and is a member of the organization's executive team. Derrell previously served as the executive director at Better Education for Kids. At B4K Derrell worked to secure passage of the tenure reform legislation TEACH NJ. B4K's advocacy also led to electoral victories for reform-minded candidates across the state. A native of Baltimore, Derrell attended the St. Paul's School for Boys and the University of Pennsylvania, where he received a bachelor's degree in English.   Tim deRoche Tim DeRoche is the author of A Fine Line: How Most American Kids are Kept Out of the Best Public Schools, which traces modern-day public school attendance zones back to the racist redlining practices of the early 20th century. Having started his career at the global strategic management consulting firm McKinsey & Company, he is an experienced executive and consultant who has served billion-dollar companies, leading foundations, and some of the most innovative non-profits in K12 education. He has written on education policy for Education Next, the Washington Post, Education Week, School Administrator, the Los Angeles Business Journal, and Quillette.   Jason Sorens Moderator Jason Sorens is Director of the Center for Ethics at Saint Anselm College. He received his Ph.D. in political science from Yale University in 2003 and a B.A. in economics and philosophy (with honors) from Washington and Lee University in 1998. He has researched and written more than 20 peer-reviewed journal articles, a book for McGill-Queens University Press titled Secessionism, and a biennially revised book for the Cato Institute, Freedom in the 50 States (with William Ruger). His research has focused on fiscal federalism, U.S. state politics, and movements for regional autonomy and independence around the world. He lives in Amherst, New Hampshire. Virtual Saint Anselm College hosting@bostoninteractive.com America/New_York public