Socially Responsible Investing: Is It Worth It? (Past Event)
March 13, 2019 | NH Institute of Politics
There are growing numbers of both individuals and institutions seeking to use their investment portfolios as a way to make a positive social impact. In response to the market demand, many investment firms have developed products using ESG (Environmental, Social & Governance) or other socially responsible criteria. But what is the real impact of these products? Are they sound investments? Are socially responsible investors changing the way companies do business?
Please join us for a moderated conversation with two leading experts in socially responsible investing Aimee Forsythe of Cambridge Trust and Anthony Eames of Calvert Research & Management (an affiliate of Eaton Vance), moderated by former NECN anchor Mike Nikitas. The discussion will cover the history, evolution, and impact of socially responsible investing.
Speakers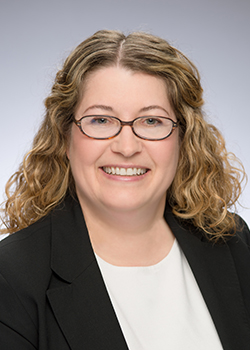 Aimee B. Forsythe co-manages the Sustainable and Responsible Investment strategy, which integrates environmental, social and governance factors with traditional fundamental analysis.  Additionally, she serves as a portfolio manager, working with individual and institutional clients. Aimee is a Chartered Financial Analyst (CFA) charter holder since 2000.
Anthony Eames is a vice president and director of responsible investment strategy for Calvert Research and Management, a wholly owned subsidiary of Eaton Vance Management specializing in responsible and sustainable investing across global capital markets. He is responsible for the suite of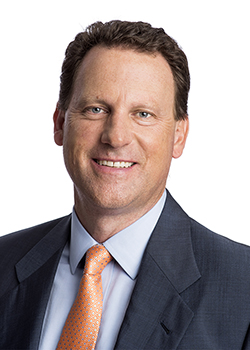 strategies focused on responsible investing, encompassing actively and passively managed U.S. and international equity strategies, fixed-income strategies and asset allocation funds. Anthony is responsible for client communications and insights on investment strategy and portfolio positioning. He holds the Accredited Investment Fiduciary and Accredited Asset Management Specialist designations, and FINRA Series 7, 24 and 63 licenses.
Moderator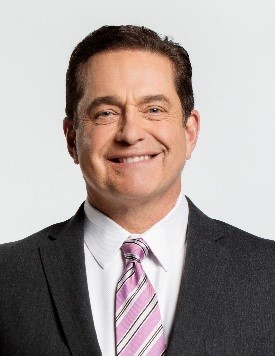 Mike Nikitas advises and trains people to better communicate internally and externally with key stakeholders and the media. His clients at Nikitas Communications include John Hancock/Manulife, State Street Global Advisors, and many others. He is an adjunct professor at the Carsey School of Public Policy at University of New Hampshire. Nikitas is also a five-time Emmy nominee as Outstanding TV News Anchor in the Boston/New England region, and has been inducted into the prestigious "Silver Circle" of the National Academy of Television Arts and Sciences.
Date/Time
March 13, 2019 from 8:00 AM - 10:00 AM
Location Information
NH Institute of Politics Auditorium
Add Event to Calendar 2019-03-13 12:00:00 2019-03-13 12:00:00 Socially Responsible Investing: Is It Worth It? (Past Event) There are growing numbers of both individuals and institutions seeking to use their investment portfolios as a way to make a positive social impact. In response to the market demand, many investment firms have developed products using ESG (Environmental, Social & Governance) or other socially responsible criteria. But what is the real impact of these products? Are they sound investments? Are socially responsible investors changing the way companies do business? Please join us for a moderated conversation with two leading experts in socially responsible investing Aimee Forsythe of Cambridge Trust and Anthony Eames of Calvert Research & Management (an affiliate of Eaton Vance), moderated by former NECN anchor Mike Nikitas. The discussion will cover the history, evolution, and impact of socially responsible investing. Speakers Aimee B. Forsythe co-manages the Sustainable and Responsible Investment strategy, which integrates environmental, social and governance factors with traditional fundamental analysis.  Additionally, she serves as a portfolio manager, working with individual and institutional clients. Aimee is a Chartered Financial Analyst (CFA) charter holder since 2000. Anthony Eames is a vice president and director of responsible investment strategy for Calvert Research and Management, a wholly owned subsidiary of Eaton Vance Management specializing in responsible and sustainable investing across global capital markets. He is responsible for the suite of strategies focused on responsible investing, encompassing actively and passively managed U.S. and international equity strategies, fixed-income strategies and asset allocation funds. Anthony is responsible for client communications and insights on investment strategy and portfolio positioning. He holds the Accredited Investment Fiduciary and Accredited Asset Management Specialist designations, and FINRA Series 7, 24 and 63 licenses. Moderator Mike Nikitas advises and trains people to better communicate internally and externally with key stakeholders and the media. His clients at Nikitas Communications include John Hancock/Manulife, State Street Global Advisors, and many others. He is an adjunct professor at the Carsey School of Public Policy at University of New Hampshire. Nikitas is also a five-time Emmy nominee as Outstanding TV News Anchor in the Boston/New England region, and has been inducted into the prestigious "Silver Circle" of the National Academy of Television Arts and Sciences. NH Institute of Politics Saint Anselm College hosting@bostoninteractive.com America/New_York public