Third Annual Housing We Need Forum
December 16, 2020 |
2020 Housing We Need Forum
An Interactive Webinar
Wednesday December 16 | 10:30 a.m. to 12 p.m. | Webinar & Panel Discussion
Free but by Invitation Only
This year's forum is virtual and features:
A policy update for 2020-21
Panel discussion with Q&A: Affordable Housing in the Mount Washington Valley - A Case Study in Successful Housing Advocacy
Interactive poll
Housing Action NH Annual Awards for Leadership
Featured Speakers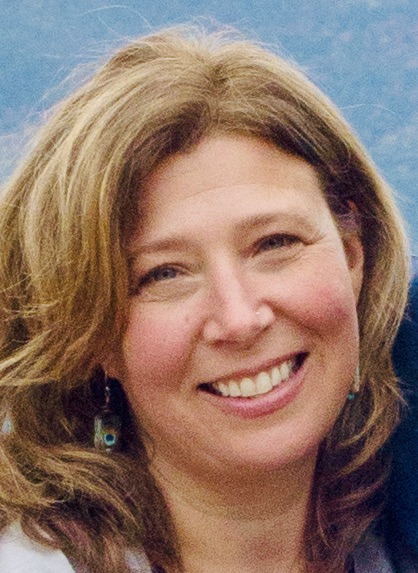 Victoria Laracy is the former Executive Director of the Mount Washington Valley Housing Coalition and she continues to be involved as a board member. She is a passionate housing advocate and also is involved in many non-profits in her community. She lives in Conway, NH with her husband Mike, children Collin and Katie and her two pups Myu and Professor. She enjoys skiing, hiking and anything crafty.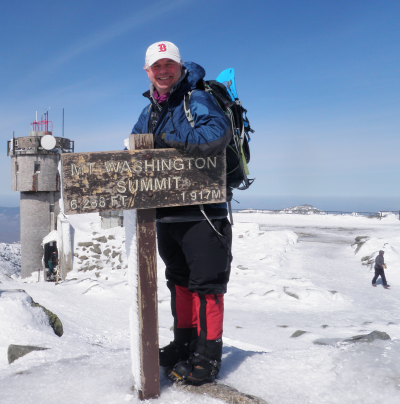 Jeb Bradley is a member of the New Hampshire State Senate and former Majority Leader. He is in completing a 6th term and represents District 3 which includes all of Carroll County as well as Waterville Valley, Middleton and Milton. Jeb lives in Wolfeboro with his wife Karen. Jeb has four adult children Jan, Ramona, Noel and Sebastian and four grandchildren.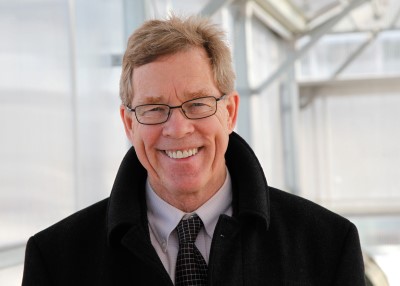 Dana Totman became the President and CEO of Avesta Housing in 2000. Avesta Housing develops and provides affordable housing and related services. Mr. Totman was previously the Deputy Director of Maine State Housing from 1994 to 2000 and was employed by Coastal Economic Development Corporation in Bath, Maine from 1984 to 1994, where he was the Executive Director. At Avesta he has led the agency's increase in assets from $60,000,000 to $320,000,000, its staff growth from 60 to 290 and the number of affordable homes from 700 to 2900. Dana is a graduate of the University of Maine and received his MBA from Southern New Hampshire University.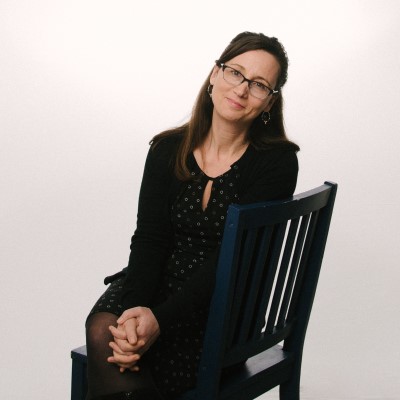 Elissa Margolin is Director of Housing Action NH. She has also served as executive director of the League of American Bicyclists, a national membership organization with 300,000 members. Since relocating to New Hampshire in 2004, Margolin Consulting has served a growing list of NH nonprofits including: Housing Action NH; NH Center for Nonprofits; NH Voices for Health; NH Charitable Foundation; University of New Hampshire; New Futures; American Heart Association (NH office); Spark NH; Early Learning NH; the NH Coalition Against Domestic and Sexual Violence; Seacoast Early Learning Alliance; Investing in Communities Initiative; Nashua Regional Planning Commission; and the Seacoast Community School. Elissa has a Juris Doctor degree from the Washington College of Law at American University and a Bachelor of Arts degree in French Literature from McGill University.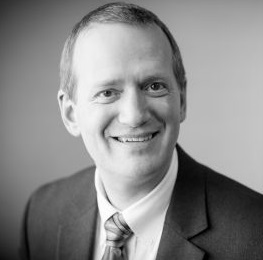 Benjamin Frost, Esq., AICP is the Managing Director of Policy and Public Affairs at New Hampshire Housing Finance Authority, where he manages legislative initiatives, communications, research, and strategic planning, and also serves as internal legal counsel. He frequently lectures on issues of affordable and workforce housing, land use law, and ethics. Ben has 35 years of experience as a land use planner and over 25 years as an attorney. He is a founding member of the Governing Council of Housing Action NH, a low-income housing advocacy organization. Ben is the Treasurer of both the NH Planners Association and the Northern New England Chapter of the American Planning Association and serves on the Amicus Curiae Committee of the American Planning Association. He holds B.A. and M.A. degrees in Geography (with a focus on USSR environmental policy) from Colgate University and Syracuse University, respectively and a J.D. from Cornell Law School with a concentration in business law and regulation.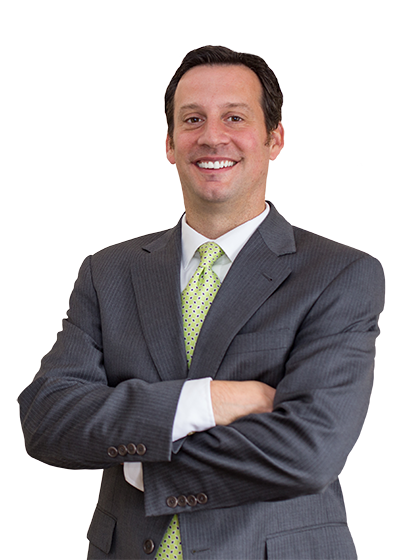 Andy Dean is a partner at the law firm of Cooper Cargill Chant, P.A. in North Conway, New Hampshire specializing in all aspects of real estate law. Andy has been recognized in New England Super Lawyers Magazine as a Rising Star from 2013-2016 and a Super Lawyer in 2017 and 2019. Andy is currently the Board Chair of the Mount Washington Valley Housing Coalition, the Secretary of the Board for Mount Washington Valley Ski Team and the Chair Elect of the Mount Washington Valley Economic Council where we was awarded Board Member of the Year in 2019. Andy lives in Intervale with his wife, two children, a dog, and ten chickens.
Date/Time
December 16, 2020 from 10:30 AM - 12:00 PM
Location Information
Contact Information
Max Latona, mlatona@anselm.edu
Add Event to Calendar 2020-12-16 15:30:00 2020-12-16 15:30:00 Third Annual Housing We Need Forum 2020 Housing We Need Forum An Interactive Webinar Wednesday December 16 | 10:30 a.m. to 12 p.m. | Webinar & Panel Discussion Free but by Invitation Only This year's forum is virtual and features: A policy update for 2020-21 Panel discussion with Q&A: Affordable Housing in the Mount Washington Valley - A Case Study in Successful Housing Advocacy Interactive poll Housing Action NH Annual Awards for Leadership   Featured Speakers Victoria Laracy is the former Executive Director of the Mount Washington Valley Housing Coalition and she continues to be involved as a board member. She is a passionate housing advocate and also is involved in many non-profits in her community. She lives in Conway, NH with her husband Mike, children Collin and Katie and her two pups Myu and Professor. She enjoys skiing, hiking and anything crafty.   Jeb Bradley is a member of the New Hampshire State Senate and former Majority Leader. He is in completing a 6th term and represents District 3 which includes all of Carroll County as well as Waterville Valley, Middleton and Milton. Jeb lives in Wolfeboro with his wife Karen. Jeb has four adult children Jan, Ramona, Noel and Sebastian and four grandchildren.   Dana Totman became the President and CEO of Avesta Housing in 2000. Avesta Housing develops and provides affordable housing and related services. Mr. Totman was previously the Deputy Director of Maine State Housing from 1994 to 2000 and was employed by Coastal Economic Development Corporation in Bath, Maine from 1984 to 1994, where he was the Executive Director. At Avesta he has led the agency's increase in assets from $60,000,000 to $320,000,000, its staff growth from 60 to 290 and the number of affordable homes from 700 to 2900. Dana is a graduate of the University of Maine and received his MBA from Southern New Hampshire University.   Elissa Margolin is Director of Housing Action NH. She has also served as executive director of the League of American Bicyclists, a national membership organization with 300,000 members. Since relocating to New Hampshire in 2004, Margolin Consulting has served a growing list of NH nonprofits including: Housing Action NH; NH Center for Nonprofits; NH Voices for Health; NH Charitable Foundation; University of New Hampshire; New Futures; American Heart Association (NH office); Spark NH; Early Learning NH; the NH Coalition Against Domestic and Sexual Violence; Seacoast Early Learning Alliance; Investing in Communities Initiative; Nashua Regional Planning Commission; and the Seacoast Community School. Elissa has a Juris Doctor degree from the Washington College of Law at American University and a Bachelor of Arts degree in French Literature from McGill University.   Benjamin Frost, Esq., AICP is the Managing Director of Policy and Public Affairs at New Hampshire Housing Finance Authority, where he manages legislative initiatives, communications, research, and strategic planning, and also serves as internal legal counsel. He frequently lectures on issues of affordable and workforce housing, land use law, and ethics. Ben has 35 years of experience as a land use planner and over 25 years as an attorney. He is a founding member of the Governing Council of Housing Action NH, a low-income housing advocacy organization. Ben is the Treasurer of both the NH Planners Association and the Northern New England Chapter of the American Planning Association and serves on the Amicus Curiae Committee of the American Planning Association. He holds B.A. and M.A. degrees in Geography (with a focus on USSR environmental policy) from Colgate University and Syracuse University, respectively and a J.D. from Cornell Law School with a concentration in business law and regulation.   Andy Dean is a partner at the law firm of Cooper Cargill Chant, P.A. in North Conway, New Hampshire specializing in all aspects of real estate law. Andy has been recognized in New England Super Lawyers Magazine as a Rising Star from 2013-2016 and a Super Lawyer in 2017 and 2019. Andy is currently the Board Chair of the Mount Washington Valley Housing Coalition, the Secretary of the Board for Mount Washington Valley Ski Team and the Chair Elect of the Mount Washington Valley Economic Council where we was awarded Board Member of the Year in 2019. Andy lives in Intervale with his wife, two children, a dog, and ten chickens. Saint Anselm College hosting@bostoninteractive.com America/New_York public