Turning a Profit While Doing Good: Ethics in a Capitalist Economy
January 13, 2020 |
This stimulating and provocative seminar is the first of a four-part series moderated by Annabel Beerel and Max Latona that investigates some of the most pressing ethical issues of the times. Come and participate in a mini-seminar that will raise your consciousness to new heights as you wrestle with intriguing ethical challenges that confront our lives today.
We invite you to join other like-minded, ethically-sensitive and forward-thinking leaders in this stimulating seminar hosted by the Center for Ethics in Business and Governance (CEBG).
Date: TBA
Time: 8:00 a.m. – 10:30 a.m. (with breakfast)
Location: TBA
Registration Fee: $50
Schedule
8:00 a.m. - Registration & coffee
8:30 a.m - Welcome, introduction, goals of breakfast series and this seminar
8:40 a.m - Brief Powerpoint summary of pre-readings – questions
8:50 a.m - Discussion on capitalism directed by pre-reading questions
9:20 a.m - Summary of group responses to questions and conclusions
9:25 a.m - Break
9:30 a.m - Group discussions – each group assigned one of the following questions:
Should corporations keep jobs in their home nation rather than outsource even if it is more costly?
Should corporations limit their use of AI and robots or any technology so as to boost jobs?
9:50 a.m - Participants' feedback to the larger group and discussion
10:15 a.m - Summing up
Facilitators
Max Latona, Ph.D., is an associate professor of philosophy at Saint Anselm College, executive director of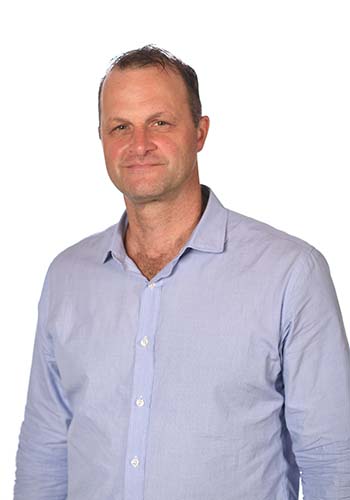 the CEBG, and the former Richard L. Bready Chair of Ethics, Economics, and the Common Good. He received his doctorate in philosophy from Boston College in 2001, and has published numerous articles in the area of ethics and ancient Greek philosophy. A two-time winner of the Abbott McCarthy Faculty Member of the Year Award, Latona has been a member of the Saint Anselm faculty since 2001, routinely teaching courses such as Ethics: Why Be Moral? Why Be Good?, Ancient Philosophy, Great Books Seminar (Ancient), and Philosophy of India. His work at the CEBG is guided by the belief that students, as well as organizations and communities across the nation, are desperately in need of opportunities for reflection, civil dialogue, and collaboration on the ethical issues and challenges that they face. 
Annabel Beerel, Ph.D., is a leadership and change management executive who works with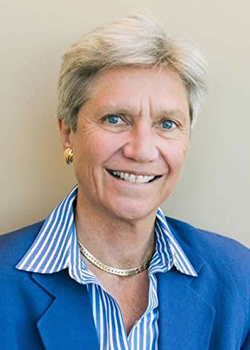 senior executives to advance organizational effectiveness. Prior to moving to the U.S., Annabel was the founder & CEO of an international artificial intelligence company. She has also been a senior director, corporate financier, and investment banker in London. Annabel has held a Chair in Ethics and has developed and taught a range of leadership development classes for MBAs and senior executives. Annabel has doctorate in social ethics, an MA in psychology, an MBA, is a qualified accountant, and is a certified meditation instructor. She has written nine books on a variety of subjects. Her latest project is Business Ethics: A Manager's Guide. Beerel is an active public speaker on a variety of topics.
Date/Time
January 13, 2020 from 8:00 AM - 10:30 AM
Location Information
Contact Information
Add Event to Calendar 2020-01-13 08:00:00 2020-01-13 08:00:00 Turning a Profit While Doing Good: Ethics in a Capitalist Economy This stimulating and provocative seminar is the first of a four-part series moderated by Annabel Beerel and Max Latona that investigates some of the most pressing ethical issues of the times. Come and participate in a mini-seminar that will raise your consciousness to new heights as you wrestle with intriguing ethical challenges that confront our lives today. We invite you to join other like-minded, ethically-sensitive and forward-thinking leaders in this stimulating seminar hosted by the Center for Ethics in Business and Governance (CEBG). Date: TBATime: 8:00 a.m. – 10:30 a.m. (with breakfast)Location: TBA Registration Fee: $50 Schedule 8:00 a.m. - Registration & coffee 8:30 a.m - Welcome, introduction, goals of breakfast series and this seminar 8:40 a.m - Brief Powerpoint summary of pre-readings – questions 8:50 a.m - Discussion on capitalism directed by pre-reading questions 9:20 a.m - Summary of group responses to questions and conclusions 9:25 a.m - Break 9:30 a.m - Group discussions – each group assigned one of the following questions: Should corporations keep jobs in their home nation rather than outsource even if it is more costly? Should corporations limit their use of AI and robots or any technology so as to boost jobs? 9:50 a.m - Participants' feedback to the larger group and discussion 10:15 a.m - Summing up Facilitators Max Latona, Ph.D., is an associate professor of philosophy at Saint Anselm College, executive director of the CEBG, and the former Richard L. Bready Chair of Ethics, Economics, and the Common Good. He received his doctorate in philosophy from Boston College in 2001, and has published numerous articles in the area of ethics and ancient Greek philosophy. A two-time winner of the Abbott McCarthy Faculty Member of the Year Award, Latona has been a member of the Saint Anselm faculty since 2001, routinely teaching courses such as Ethics: Why Be Moral? Why Be Good?, Ancient Philosophy, Great Books Seminar (Ancient), and Philosophy of India. His work at the CEBG is guided by the belief that students, as well as organizations and communities across the nation, are desperately in need of opportunities for reflection, civil dialogue, and collaboration on the ethical issues and challenges that they face.  Annabel Beerel, Ph.D., is a leadership and change management executive who works with senior executives to advance organizational effectiveness. Prior to moving to the U.S., Annabel was the founder & CEO of an international artificial intelligence company. She has also been a senior director, corporate financier, and investment banker in London. Annabel has held a Chair in Ethics and has developed and taught a range of leadership development classes for MBAs and senior executives. Annabel has doctorate in social ethics, an MA in psychology, an MBA, is a qualified accountant, and is a certified meditation instructor. She has written nine books on a variety of subjects. Her latest project is Business Ethics: A Manager's Guide. Beerel is an active public speaker on a variety of topics. Saint Anselm College hosting@bostoninteractive.com America/New_York public