The Housing We Need: An Event for Building and Fire Officials
September 30, 2021 |
This is an invitation only event for Building and Fire Code Officials.
Sponsored by the Center for Ethics in Society, we invite you to join your colleagues from across New Hampshire for this exciting opportunity to hear from three experts from the Building and Fire Officials community about the growing housing shortage in our communities. Robert Duval, Karl Fippinger, and William McKinney will bring their experience from around New Hampshire and the country to help identify real and perceived hurdles to housing and how Building and Fire Officials are uniquely positioned in crafting solutions.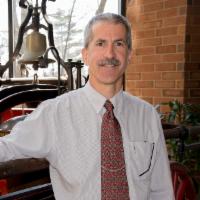 Robert Duval is Senior Fire Investigator and Northeast Regional Director of the National Fire Protection Association (NFPA). As Regional Director, Duval is responsible for outreach regarding code adoptions, and training. He has conducted investigations into several significant incidents in the Northeast, including the 2003 investigations of the tragic Rhode Island nightclub fire that killed 100 people. Duval also serves at the Chief of the Atwood Hose Fire Company in his hometown of Wauregan, Connecticut, where he has been a member since 1981. Duval received his Bachelor's Degree in Mechanical Engineering Technology from Northeastern University.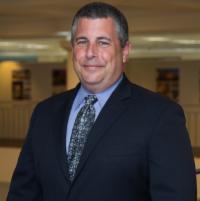 Karl Fippinger, CEM, PMP, is vice president, fire and disaster mitigation for the International Code Council. He is a 28-year veteran of the fire and emergency services, having served as an Assistant Fire Chief with the Occoquan-WoodbridgeLorton Volunteer Fire Department in Prince William County, Virginia, as well as an adjunct fire and rescue instructor for the Fairfax County Fire and Rescue Department in Fairfax County, Virginia. Fippinger is a Certified Emergency Manager with the International Association of Emergency Managers and brings more than 25 years of public and private sector experience in federal, state, and local disaster preparedness, response, recovery, and mitigation.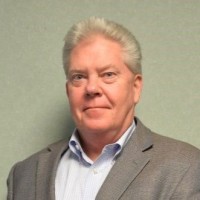 William (Bill) McKinney is the Building Official for the City of Nashua, NH and manages the Department of Building Safety servicing approximately 85,000 residents. Bill's background includes 30+ years in the construction industry, including several years as a self-employed contractor. Bill served 23 years as an on-call firefighter rising to the rank of Captain and also served as Fire Alarm Superintendent for the town of Milford, NH. Bill holds multiple International Code Council (ICC), National Fire Protection Association (NFPA), Federal Emergency Management Agency (FEMA) certifications and serves on several local, state and regional boards and committees. Bill is the current President of the New Hampshire Building Officials Association also serving as co-chair to their Legislative Affairs Committee, Chairman of the ICC Region VI the Northeast Region Coalition (NERC) also serving on the regional code development committee and is a founding board member of the NH Architects and Engineers Emergency Response Task Force (NH AEER TF).
Agenda
8:00   Registration and Breakfast
8:45   Welcome and Opening Remarks
9:05   Panel Discussion
10:15 Break
10:45 Discussion: Identifying Problems and Solutions
12:00 Lunch
12:30   Panel Discussion
1:20   Closing Remarks
*Attendees who are not vaccinated are asked to wear a mask. Masks are not required for those who are vaccinated.
Date/Time
September 30, 2021 from 8:00 AM - 2:00 PM
Location Information
Grappone Conference Center
70 Constitution Avenue, Concord, NH 03301
Contact Information
Add Event to Calendar 2021-09-30 12:00:00 2021-09-30 12:00:00 The Housing We Need: An Event for Building and Fire Officials This is an invitation only event for Building and Fire Code Officials. Sponsored by the Center for Ethics in Society, we invite you to join your colleagues from across New Hampshire for this exciting opportunity to hear from three experts from the Building and Fire Officials community about the growing housing shortage in our communities. Robert Duval, Karl Fippinger, and William McKinney will bring their experience from around New Hampshire and the country to help identify real and perceived hurdles to housing and how Building and Fire Officials are uniquely positioned in crafting solutions. Robert Duval is Senior Fire Investigator and Northeast Regional Director of the National Fire Protection Association (NFPA). As Regional Director, Duval is responsible for outreach regarding code adoptions, and training. He has conducted investigations into several significant incidents in the Northeast, including the 2003 investigations of the tragic Rhode Island nightclub fire that killed 100 people. Duval also serves at the Chief of the Atwood Hose Fire Company in his hometown of Wauregan, Connecticut, where he has been a member since 1981. Duval received his Bachelor's Degree in Mechanical Engineering Technology from Northeastern University.      Karl Fippinger, CEM, PMP, is vice president, fire and disaster mitigation for the International Code Council. He is a 28-year veteran of the fire and emergency services, having served as an Assistant Fire Chief with the Occoquan-WoodbridgeLorton Volunteer Fire Department in Prince William County, Virginia, as well as an adjunct fire and rescue instructor for the Fairfax County Fire and Rescue Department in Fairfax County, Virginia. Fippinger is a Certified Emergency Manager with the International Association of Emergency Managers and brings more than 25 years of public and private sector experience in federal, state, and local disaster preparedness, response, recovery, and mitigation.     William (Bill) McKinney is the Building Official for the City of Nashua, NH and manages the Department of Building Safety servicing approximately 85,000 residents. Bill's background includes 30+ years in the construction industry, including several years as a self-employed contractor. Bill served 23 years as an on-call firefighter rising to the rank of Captain and also served as Fire Alarm Superintendent for the town of Milford, NH. Bill holds multiple International Code Council (ICC), National Fire Protection Association (NFPA), Federal Emergency Management Agency (FEMA) certifications and serves on several local, state and regional boards and committees. Bill is the current President of the New Hampshire Building Officials Association also serving as co-chair to their Legislative Affairs Committee, Chairman of the ICC Region VI the Northeast Region Coalition (NERC) also serving on the regional code development committee and is a founding board member of the NH Architects and Engineers Emergency Response Task Force (NH AEER TF). Register Now Agenda 8:00   Registration and Breakfast 8:45   Welcome and Opening Remarks 9:05   Panel Discussion 10:15 Break 10:45 Discussion: Identifying Problems and Solutions 12:00 Lunch 12:30   Panel Discussion 1:20   Closing Remarks *Attendees who are not vaccinated are asked to wear a mask. Masks are not required for those who are vaccinated. Saint Anselm College hosting@bostoninteractive.com America/New_York public