How Can We Do Better? Dover Mental Health Challenges and Response: A Community Conversation
June 23, 2022 | Virtual
Like many communities, Dover, N.H. is experiencing an increased need for mental health support. Even with community-wide efforts to address the crisis, first responders, emergency departments, social service entities, and schools are overburdened by the number of people in need of mental health services. Please join us on June 23 in the Dover High School Library and on Zoom for a community discussion about the reality of the crisis right now, and the changes that are necessary for long term solutions. 
While the discussion will focus on the City of Dover, insights shared might be of value to communities facing similar challenges. All are welcome.  
This is the second of three public discussions about mental health crisis intervention in Dover. You can watch a recording of the first event here. Stay tuned for more information about the third discussion. 
---
Panelists and Moderator
Kaitlin Jones, MSW, CPS, was born and raised in Dover and is now raising her own two children, Delaney and Maverick, here in Dover with her husband, Jason. After going through the Dover Public Schools and graduating from Dover High School, Kaitlin went on to earn her Bachelor's Degree in Social Work at the University of New Hampshire in 2010. Kaitlin worked within the field of Social Work at various nonprofit organizations delivering wrap-around supports to individuals and families. She then began working full-time on earning her Master's Degree in Clinical Social Worker at Bridgewater State University in 2016 after which she continued her work with a clinical focus, providing in-home family therapy services. Kaitlin left the nonprofit sector to transfer her skills as a Student Assistance Counselor at Rochester Middle School in 2017, providing students with substance misuse prevention and early intervention services. She earned her Certified Prevention Specialist credentialing in 2019. From Rochester, Kaitlin joined the Dover Police Department in February 2022 as the first Police Social Worker for the Dover Police Department. Kaitlin reports feeling more energized in her career than ever, being given the opportunity to create the wheel for programming within the Police Social Worker position. She expresses feeling honored to be a part of such an open-minded, progressive, trauma-informed police department, and hopes to inspire and help blaze the trail for other police departments seeking to develop a Police Social Worker position.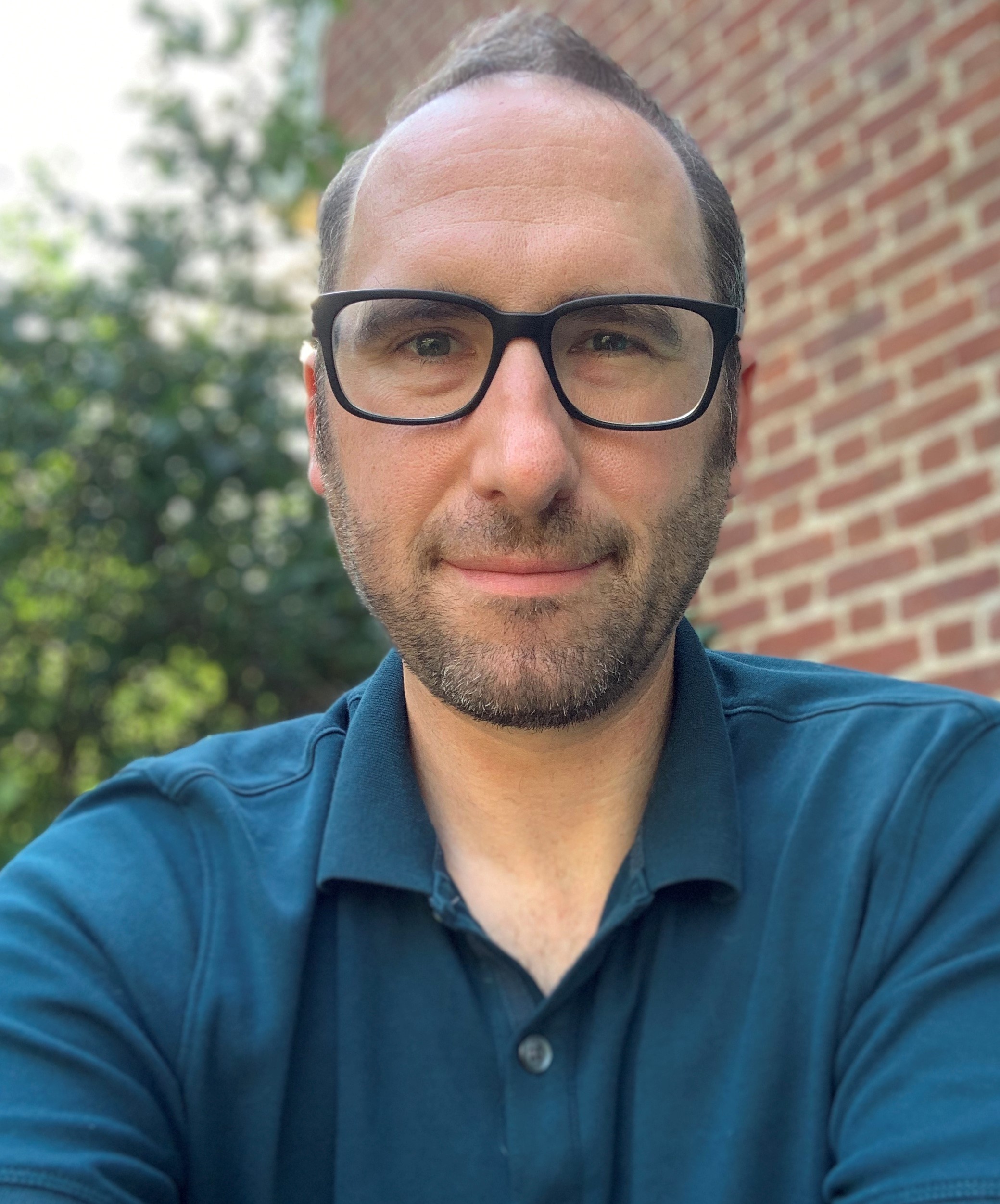 Travis Bickford has been with the Dover School District since 2006, and currently serves as the lead school psychologist. During his years with the district, he has provided school psychological services at the elementary and middle school levels. His work includes conducting psychoeducational evaluations, and developing academic, behavioral, and mental health supports for students. He participates on the district's critical incident response team and will be leading the future implementation of Multitiered Systems of Support (MTSS). Mr. Bickford graduated from the University of New Hampshire in 2003 with a B.A. in Psychology. His graduate work was completed in 2006 at the University of Southern Maine earning a M.S. in School Psychology. Mr. Bickford currently serves as the Past-President for the New Hampshire Association of School Psychologists (NHASP). In 2018, he co-presented at a NHASP workshop entitled, "School-Based Risk Assessments with Students: Practices and Procedures within NH Schools." He is credentialed as a Nationally Certified School Psychologist (NCSP) and a member of NASP.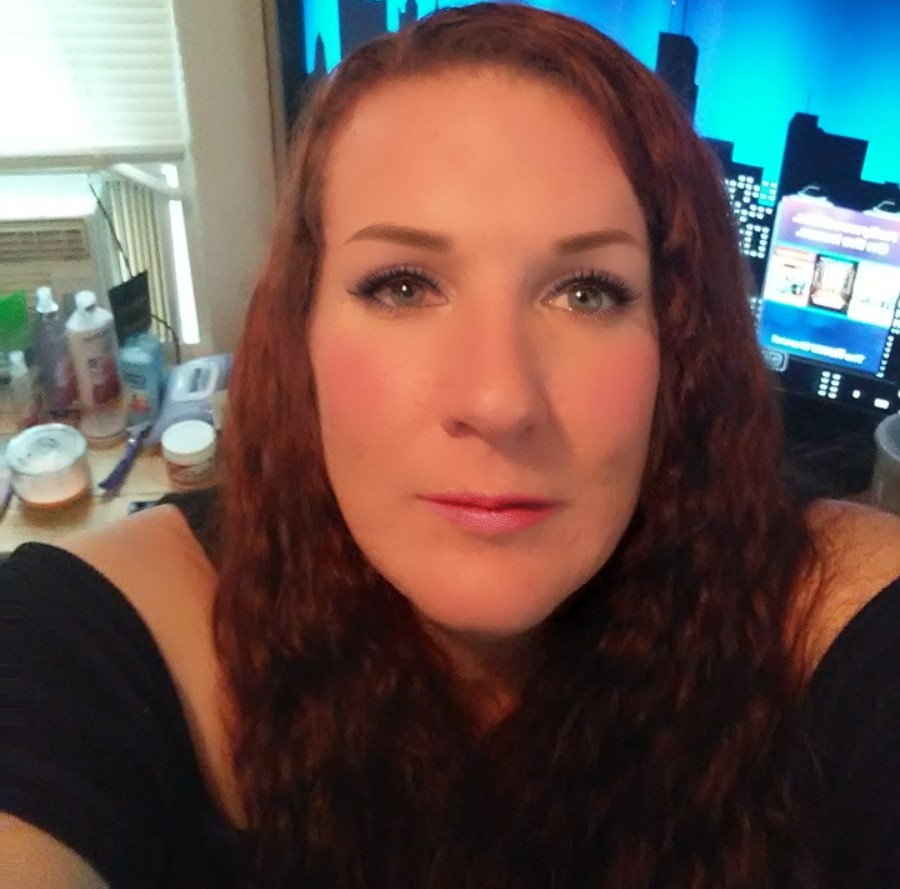 Heather Walker-McConihe, CIPSS, RPRC (she, her, hers) is a person with lived experience in mental health and substance use challenges and over five years of continuous recovery. She is a certified recovery coach and an intentional peer support specialist currently working at Community Partners on the Mobile Crisis Response Team. Heather is also a harm reductionist and has a passion for mental health and substance use advocacy at the community and legislative level.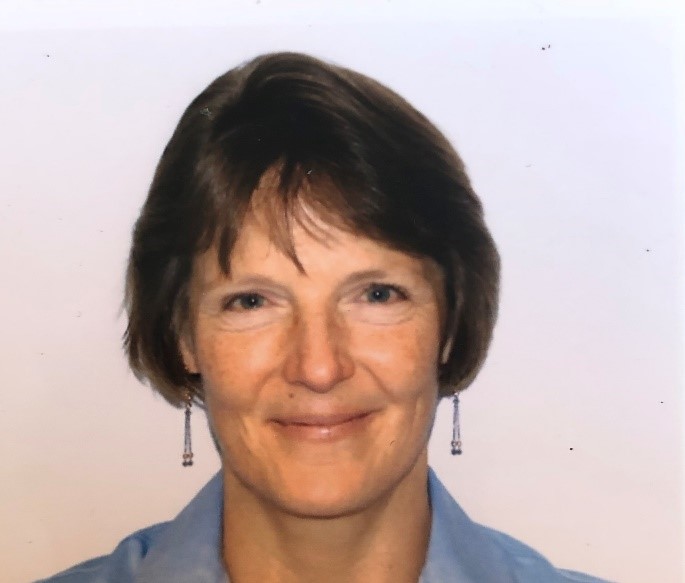 Michelle Wagner, RN, MS (she/her/hers) is a Community Educator and Peer Services Coordinator at NAMI New Hampshire (National Alliance on Mental Illness) where much of her time is spent supporting the State's First Episode Psychosis/Early Serious Mental Illness initiative. Her personal experiences in recent years shaped her professional path, leading her from the medical world to mental health education and advocacy. She identifies as a person with lived experience of mental health challenges and also as a family member. Michelle's current educational pursuits include working toward a Master's in Theological Studies at Boston University with a goal of identifying opportunities for incorporating spirituality into the mental health conversation.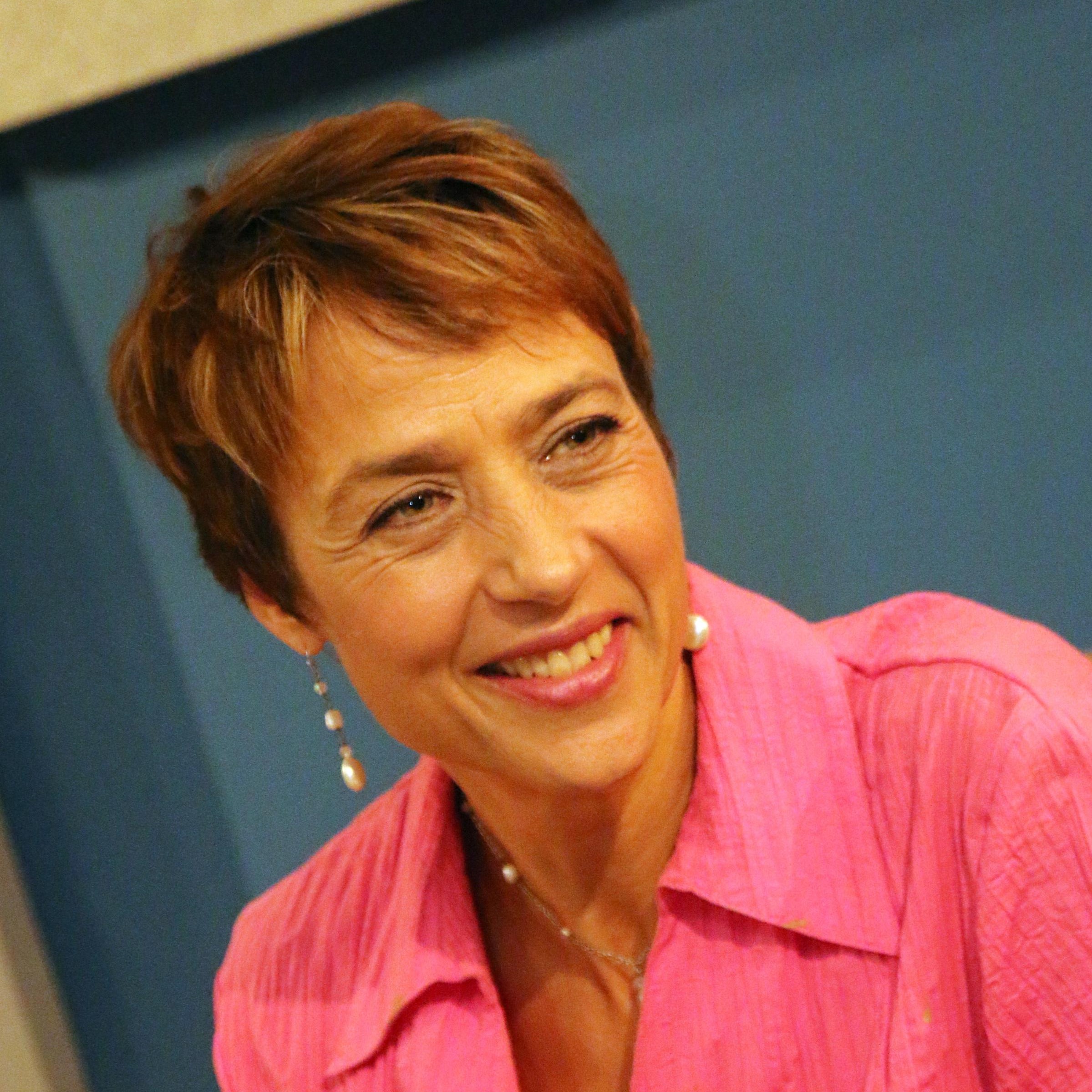 Laura Knoy (moderator) is the founding host of The Exchange, New Hampshire's best-known and highly respected  statewide call-in program. She stepped down in June of 2021, after 25 years behind the microphone.  Laura is well known in New Hampshire for her award-winning in-depth coverage of important issues and is widely regarded for her interviews with presidential hopefuls. Laura is a graduate of Keene High School in New Hampshire. Prior to hosting The Exchange, Laura worked in public radio in Washington, D.C. as a local reporter and announcer for WAMU and as a newscaster for NPR. Before her radio career, she was a researcher for USA Today's "Money" section, and a research assistant at the Institute for International Economics. In 2007 Laura was named New Hampshire Broadcaster of the Year by the New Hampshire Association of Broadcasters.

Date/Time
June 23, 2022 from 4:00 PM - 5:30 PM
Location Information
Dover High School Library (25 Alumni Dr, Dover, NH 03820) and Zoom
Contact Information
Add Event to Calendar 2022-06-23 20:00:00 2022-06-23 20:00:00 How Can We Do Better? Dover Mental Health Challenges and Response: A Community Conversation Like many communities, Dover, N.H. is experiencing an increased need for mental health support. Even with community-wide efforts to address the crisis, first responders, emergency departments, social service entities, and schools are overburdened by the number of people in need of mental health services. Please join us on June 23 in the Dover High School Library and on Zoom for a community discussion about the reality of the crisis right now, and the changes that are necessary for long term solutions.  While the discussion will focus on the City of Dover, insights shared might be of value to communities facing similar challenges. All are welcome.   This is the second of three public discussions about mental health crisis intervention in Dover. You can watch a recording of the first event here. Stay tuned for more information about the third discussion.  Register to attend in-person Register to attend virtually Panelists and Moderator Kaitlin Jones, MSW, CPS, was born and raised in Dover and is now raising her own two children, Delaney and Maverick, here in Dover with her husband, Jason. After going through the Dover Public Schools and graduating from Dover High School, Kaitlin went on to earn her Bachelor's Degree in Social Work at the University of New Hampshire in 2010. Kaitlin worked within the field of Social Work at various nonprofit organizations delivering wrap-around supports to individuals and families. She then began working full-time on earning her Master's Degree in Clinical Social Worker at Bridgewater State University in 2016 after which she continued her work with a clinical focus, providing in-home family therapy services. Kaitlin left the nonprofit sector to transfer her skills as a Student Assistance Counselor at Rochester Middle School in 2017, providing students with substance misuse prevention and early intervention services. She earned her Certified Prevention Specialist credentialing in 2019. From Rochester, Kaitlin joined the Dover Police Department in February 2022 as the first Police Social Worker for the Dover Police Department. Kaitlin reports feeling more energized in her career than ever, being given the opportunity to create the wheel for programming within the Police Social Worker position. She expresses feeling honored to be a part of such an open-minded, progressive, trauma-informed police department, and hopes to inspire and help blaze the trail for other police departments seeking to develop a Police Social Worker position. Travis Bickford has been with the Dover School District since 2006, and currently serves as the lead school psychologist. During his years with the district, he has provided school psychological services at the elementary and middle school levels. His work includes conducting psychoeducational evaluations, and developing academic, behavioral, and mental health supports for students. He participates on the district's critical incident response team and will be leading the future implementation of Multitiered Systems of Support (MTSS). Mr. Bickford graduated from the University of New Hampshire in 2003 with a B.A. in Psychology. His graduate work was completed in 2006 at the University of Southern Maine earning a M.S. in School Psychology. Mr. Bickford currently serves as the Past-President for the New Hampshire Association of School Psychologists (NHASP). In 2018, he co-presented at a NHASP workshop entitled, "School-Based Risk Assessments with Students: Practices and Procedures within NH Schools." He is credentialed as a Nationally Certified School Psychologist (NCSP) and a member of NASP.   Heather Walker-McConihe, CIPSS, RPRC (she, her, hers) is a person with lived experience in mental health and substance use challenges and over five years of continuous recovery. She is a certified recovery coach and an intentional peer support specialist currently working at Community Partners on the Mobile Crisis Response Team. Heather is also a harm reductionist and has a passion for mental health and substance use advocacy at the community and legislative level.        Michelle Wagner, RN, MS (she/her/hers) is a Community Educator and Peer Services Coordinator at NAMI New Hampshire (National Alliance on Mental Illness) where much of her time is spent supporting the State's First Episode Psychosis/Early Serious Mental Illness initiative. Her personal experiences in recent years shaped her professional path, leading her from the medical world to mental health education and advocacy. She identifies as a person with lived experience of mental health challenges and also as a family member. Michelle's current educational pursuits include working toward a Master's in Theological Studies at Boston University with a goal of identifying opportunities for incorporating spirituality into the mental health conversation.     Laura Knoy (moderator) is the founding host of The Exchange, New Hampshire's best-known and highly respected  statewide call-in program. She stepped down in June of 2021, after 25 years behind the microphone.  Laura is well known in New Hampshire for her award-winning in-depth coverage of important issues and is widely regarded for her interviews with presidential hopefuls. Laura is a graduate of Keene High School in New Hampshire. Prior to hosting The Exchange, Laura worked in public radio in Washington, D.C. as a local reporter and announcer for WAMU and as a newscaster for NPR. Before her radio career, she was a researcher for USA Today's "Money" section, and a research assistant at the Institute for International Economics. In 2007 Laura was named New Hampshire Broadcaster of the Year by the New Hampshire Association of Broadcasters.     Virtual Saint Anselm College hosting@bostoninteractive.com America/New_York public