Reading Friedman Liberally on Corporate Social Responsibility
October 27, 2022 |
Sponsored by the Center for Ethics in Society's Ethics in Governance Forum.
Everyone thinks they know Milton Friedman is simply the ardent defender of shareholders' property rights in the corporation. This presentation by Dr. Alexie Marcoux, Professor of Business Ethics and Society at Creighton University, will highlight passages in Friedman's well-known writings – as well as another of his publications never before cited in the business ethics or CSR literatures – that undermine this common interpretation of Friedman. A better-informed reading of his CSR-focused works shows that Friedman is a politico-philosophical liberal sensitive to CSR's implicit illiberal commitments and the corresponding threat those commitments pose to liberal freedom—not only for shareholders, but for everyone.
Meet the Speaker
Alexei Marcoux is Professor of Business Ethics and Society, and Senior Scholar of the Menard Family Institute for Economic Inquiry, in Creighton University's Heider College of Business. A popular teacher and invited lecturer, he has held visiting appointments at the University of Pennsylvania's Wharton School, Saint Cloud State University, and the Social Philosophy & Policy Center.
Professor Marcoux's research focuses on the moral foundations of commercial transactions and the history of ideas in business ethics. A two-time winner of the Best Paper Award at the Society for Business Ethics Annual Meeting, he has published scholarly articles in Business Ethics Quarterly, Journal of Business Ethics, Journal of Markets & Morality, Journal of Private Enterprise, Journal of Social Entrepreneurship, and Reason Papers. He is co-author (with Al Gini) of two textbooks, Case Studies in Business Ethics (6e, Prentice Hall, 2009) and The Ethics of Business: A Concise Introduction (1e, Rowman & Littlefield, 2012). He is also co-editor (with Eugene Heath and Byron Kaldis) of the Routledge Companion to Business Ethics (Routledge, 2018). Along with Chris MacDonald, he is co-founder and co-editor of Business Ethics Journal Review and the online Concise Encyclopedia of Business Ethics.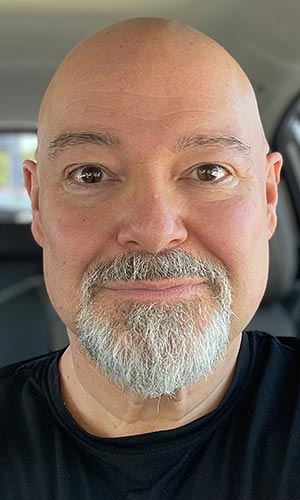 About the Ethics in Governance Forum 
This program is part of the Ethics in Governance Forum. The Forum features programs on topics related to governance, leadership, social responsibility, and the common good. The Forum is supported by an endowment fund created by the New Hampshire Secretary of State's Office and the Center for Public Responsibility and Corporate Citizenship that was awarded to Saint Anselm College in 2013. The endowment was created from a settlement reached between the New Hampshire Securities Bureau and Tyco International, LTD in 2002 and is administered by the University of New Hampshire Foundation.
 
Date/Time
October 27, 2022 from 4:00 PM - 5:00 PM
Add Event to Calendar 2022-10-27 20:00:00 2022-10-27 20:00:00 Reading Friedman Liberally on Corporate Social Responsibility Sponsored by the Center for Ethics in Society's Ethics in Governance Forum. Everyone thinks they know Milton Friedman is simply the ardent defender of shareholders' property rights in the corporation. This presentation by Dr. Alexie Marcoux, Professor of Business Ethics and Society at Creighton University, will highlight passages in Friedman's well-known writings – as well as another of his publications never before cited in the business ethics or CSR literatures – that undermine this common interpretation of Friedman. A better-informed reading of his CSR-focused works shows that Friedman is a politico-philosophical liberal sensitive to CSR's implicit illiberal commitments and the corresponding threat those commitments pose to liberal freedom—not only for shareholders, but for everyone. Register here Meet the Speaker Alexei Marcoux is Professor of Business Ethics and Society, and Senior Scholar of the Menard Family Institute for Economic Inquiry, in Creighton University's Heider College of Business. A popular teacher and invited lecturer, he has held visiting appointments at the University of Pennsylvania's Wharton School, Saint Cloud State University, and the Social Philosophy & Policy Center. Professor Marcoux's research focuses on the moral foundations of commercial transactions and the history of ideas in business ethics. A two-time winner of the Best Paper Award at the Society for Business Ethics Annual Meeting, he has published scholarly articles in Business Ethics Quarterly, Journal of Business Ethics, Journal of Markets & Morality, Journal of Private Enterprise, Journal of Social Entrepreneurship, and Reason Papers. He is co-author (with Al Gini) of two textbooks, Case Studies in Business Ethics (6e, Prentice Hall, 2009) and The Ethics of Business: A Concise Introduction (1e, Rowman & Littlefield, 2012). He is also co-editor (with Eugene Heath and Byron Kaldis) of the Routledge Companion to Business Ethics (Routledge, 2018). Along with Chris MacDonald, he is co-founder and co-editor of Business Ethics Journal Review and the online Concise Encyclopedia of Business Ethics.           About the Ethics in Governance Forum  This program is part of the Ethics in Governance Forum. The Forum features programs on topics related to governance, leadership, social responsibility, and the common good. The Forum is supported by an endowment fund created by the New Hampshire Secretary of State's Office and the Center for Public Responsibility and Corporate Citizenship that was awarded to Saint Anselm College in 2013. The endowment was created from a settlement reached between the New Hampshire Securities Bureau and Tyco International, LTD in 2002 and is administered by the University of New Hampshire Foundation.     Saint Anselm College hosting@bostoninteractive.com America/New_York public