Unravel: The Ethics of Fast Fashion Part II
April 21, 2021 | Virtual
Where do our clothes go when we are done with them? Join us for a viewing of the powerful 12-minute film Unravel, and a live one-hour virtual meeting-room style forum to discuss the journey of our used clothes to India, the challenges of overconsumption and waste, the human labor involved in recycling, and more. The discussion will be held to mark Fashion Revolution Week, a global movement to better the fashion industry.
Meet our Discussion Leaders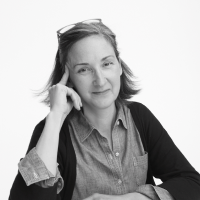 Kathleen Grevers is the Director of Education for Fashion Revolution USA and Founder of Seemore Global, an international company for the global development of circularity and sustainability skillsets within the footwear, material, and fashion industries. As a former faculty member of Rhode Island School of Design apparel department, she pioneered sustainability and circularity courses with technology integrations and fully executed a decade of travel courses, workshops, seminars and corporate partnerships for design education within the fashion and footwear industry.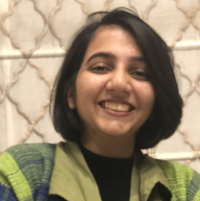 Bhaavya Goenka is a graduate in craft design with specialization in textiles from the Indian Institute of Crafts And Design, India. Her subject of study involved design intervention in traditional Indian crafts to bring contemporary context to them and develop products and services with these traditional practices that have greater relevance in the times of today. At her graduation, she won the gold medal for Academic Excellence (2013-2017). She was also a part of the Crafting Luxury and Lifestyle Businesses course from the Indian Institute of Management- Ahmadabad (IIM-A) and received the best project award for her submission titled "Iro Iro: crafting fashion out of waste" which was a collection of outlandish multifunctional jackets handwoven from textile waste, backed with market research and a business model. Iro Iro now functions as a zero-waste lifestyle and fashion brand. IRO IRO has showcased its collections at Lakme Fashion Week, Mumbai, Sankalp Awards, Mumbai and Rajasthan Heritage week. IRO IRO was one of the 8 finalists in Circular Design Challenge, 2019 selected out of 900 entries. IRO IRO was one of the three brands from India selected by the international jury of Fashion Revolution to be part of Fashion Open Studio, 2020. The brand has also been a finalist for Lexus Design Award, 2019 & 2020. Bhaavya is also the Regional Head (Jaipur) for Fashion Revolution. 
Date/Time
April 21, 2021 from 10:00 AM - 11:00 AM
Location Information
Virtual Event Via Zoom
After registering, you will receive a confirmation email containing information about joining the webinar.
Contact Information
Add Event to Calendar 2021-04-21 14:00:00 2021-04-21 14:00:00 Unravel: The Ethics of Fast Fashion Part II Where do our clothes go when we are done with them? Join us for a viewing of the powerful 12-minute film Unravel, and a live one-hour virtual meeting-room style forum to discuss the journey of our used clothes to India, the challenges of overconsumption and waste, the human labor involved in recycling, and more. The discussion will be held to mark Fashion Revolution Week, a global movement to better the fashion industry. Meet our Discussion Leaders  Kathleen Grevers is the Director of Education for Fashion Revolution USA and Founder of Seemore Global, an international company for the global development of circularity and sustainability skillsets within the footwear, material, and fashion industries. As a former faculty member of Rhode Island School of Design apparel department, she pioneered sustainability and circularity courses with technology integrations and fully executed a decade of travel courses, workshops, seminars and corporate partnerships for design education within the fashion and footwear industry.     Bhaavya Goenka is a graduate in craft design with specialization in textiles from the Indian Institute of Crafts And Design, India. Her subject of study involved design intervention in traditional Indian crafts to bring contemporary context to them and develop products and services with these traditional practices that have greater relevance in the times of today. At her graduation, she won the gold medal for Academic Excellence (2013-2017). She was also a part of the Crafting Luxury and Lifestyle Businesses course from the Indian Institute of Management- Ahmadabad (IIM-A) and received the best project award for her submission titled "Iro Iro: crafting fashion out of waste" which was a collection of outlandish multifunctional jackets handwoven from textile waste, backed with market research and a business model. Iro Iro now functions as a zero-waste lifestyle and fashion brand. IRO IRO has showcased its collections at Lakme Fashion Week, Mumbai, Sankalp Awards, Mumbai and Rajasthan Heritage week. IRO IRO was one of the 8 finalists in Circular Design Challenge, 2019 selected out of 900 entries. IRO IRO was one of the three brands from India selected by the international jury of Fashion Revolution to be part of Fashion Open Studio, 2020. The brand has also been a finalist for Lexus Design Award, 2019 & 2020. Bhaavya is also the Regional Head (Jaipur) for Fashion Revolution.  Location Saint Anselm College hosting@bostoninteractive.com America/New_York public