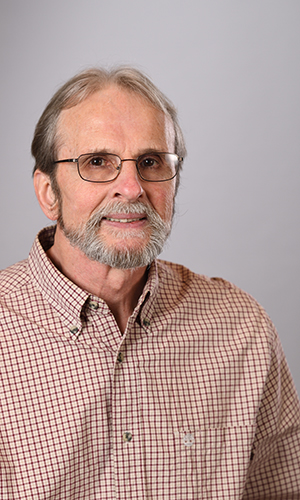 Education
1972 - B.S., Central Connecticut State University, Biology
1975 - M.S., University of New Hampshire, Zoology
1982 - Ph.D., University of New Hampshire, Zoology
Research Interests and Background

My research reflects my interest and training in both cell biology and field ecology. At the cellular level I am studying the effects of predator-released substances on triggering defensive cell transformations in ciliated protists. I am also interested in the development of cytoskeletal structures in protists and the use of ultrastructural and developmental information in understanding protist systematics and evolution. My field studies involve locating, monitoring, and protecting critically imperiled species and wildlife communities. I am also an adjunct Professor of Zoology at the University of New Hampshire.

Directed Study Projects

In the laboratory, students study the chemical cues, cell responses, and evolutionary costs associated with inducible defenses in protists. During field studies students conduct biodiversity inventories of birds, reptiles, and invertebrates such as freshwater mussels. They develop biomonitoring techniques and perform experiments designed to understand the habitat requirements of threatened species. Students have presented their results to local conservation organizations and at scientific conferences.