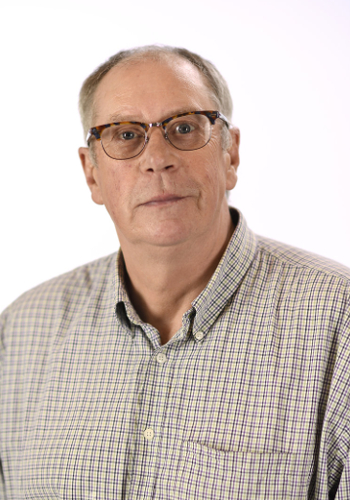 Education
1980 - B.A., Saint Anselm College, Chemistry
1984 - Ph.D., Rutgers University, Biochemistry
Research Interests and Background

For the past twenty years my research has focused on understanding the mechanisms of tumor development. Cancer does not arise from a single mutation, but rather occurs when a series of mutations occur such that a tumor cell is produced that is immortal, and has an increased rate of cell division, and increased capacity for cell survival. Past studies lead to the identification and characterization of novels genes that contribute to carcinogenesis. The biochemical characterization of communication networks among the proteins encoded by the cancer causing genes has been a primary research interest, as these discoveries point to a therapeutic target that may lead to discovery of novel anti-cancer drugs.

My current research efforts are based on my published observations that mutations in some genes can cause cells to double the number of chromosomes they carry. Because an increase in the number of chromosomes leads to genetic instability, causing a plethora of mutation, we hypothesize this is the initiating event in cancer. That is, cancer is initiated when chromosome numbers increase, thereby causing genetic instability and mutational alteration of the many genes that are required for cancers to arise.

Directed Study Projects

Students working with me will search for genes that cause cells to double the number of chromosomes they carry.