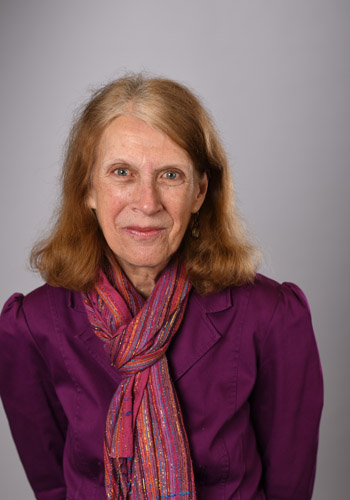 Ph.D. New York University, Art History
B.A., Smith College
Dr. Katherine Hoffman received her B.A. from Smith College and Ph.D. from New York University. She is currently Professor and Chair of the Fine Arts Department at Saint Anselm College, where she has worked since 1990, and served as chair of the department for over 20 years. She has been a visiting professor at Richmond University in London, was Fulbright Distinguished Chair at the Karl Franzens University in Graz, Austria, and served as the Dorothy K. Hohenberg Chair of Excellence at the University of Memphis. She has been selected for the Fulbright Specialist roster by the U.S. Department of State, and recently served as a Fulbright Specialist at Ruhr University in Bochum, Germany, summer 2014.
Professor Hoffman speaks German and French. Her area of specialization is Modern Art, particularly early 20th Century Art and Early American Modernism. Her studies include the history of painting, photography, and film. She is also interested in cross-cultural influences between Islamic, Asian, and Western art; she was a fellow at the American Center for Oriental Research in Amman, Jordan in 2004, and a Hamad Bin Khalifa Fellow in Doha, Qatar, in 2007.
She has written 7 books and numerous articles, as well as having given lectures and papers internationally. She has also had a number of her own photographs exhibited and published. Her books include: An Enduring Spirit: The Art of Georgia O'Keeffe (Grolier Books), Collage: Critical Views (UMI Research Press), Explorations: The Visual Arts Since 1945 (Harper Collins), Concepts of Identity: Historical and Contemporary Images of Self and Family (Harper Collins), Georgia O'Keeffe: A Celebration of Music and Dance (George Braziller Books), Stieglitz:A Beginning Light,(Yale University Press, 2004), and Alfred Stieglitz: A Legacy of Light (Yale University Press, 2011). She has received a contract from Yale University Press to work on a new book, Fighting for the Light: Female Photographic Pioneers in the Alfred Stieglitz Circle and Collection.
She resides in Peterborough, NH.