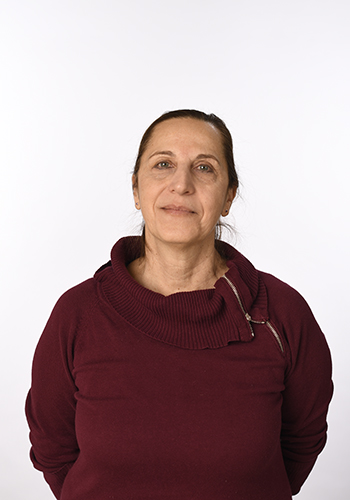 Education
1990 - Ph.D., University of Bucharest (Romania), Computer Science
Faculty/course Website
More Information

I joined the Computer Science Department of Saint Anselm College in 2004. Prior to coming to Saint Anselm College I taught at University of Bucharest, Romania, Smith College, MA and St. Mary's College of Maryland.

My research interests include algorithms for parallel computing, parallel architectures, and AI programming languages (Lisp, Prolog).

I currently teach the following courses: Computing I -II (using C++), Computer Graphics, Programming Paradigms, Operating Systems, Artificial Intelligence, Theory of Computation and Digital Literacy (Computer Applications).

I am involved in an interdisciplinary team project with Assoc. Prof. Kathleen Flannery from the Psychology Department. Psychology students design memory tests that computer science students program for them and post on the web.