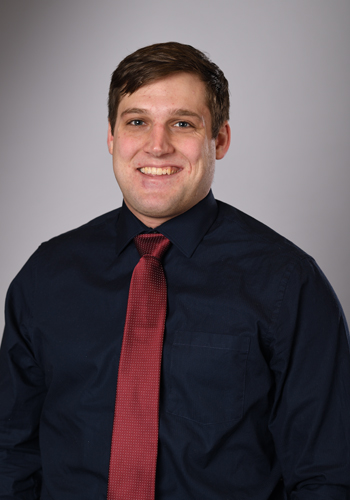 Education
M.M., Peabody Institute of The Johns Hopkins University, Ensemble Arts: Vocal Accompanying
B.A., The University of New Hampshire, Piano Performance
Learn More

Music has always been a fundamental part of my life and the study of piano has been the medium that brought me to this wonderful field. As a New Hampshire native, I grew up inspired by musicians in this state and in the greater Boston area. Having taught privately for many years, I have seen the unwavering interest of many others in music and piano. I aim to use my experience and knowledge to help instill passion, prowess, and freshness in my students' approach to the piano.

I am a recent Master's degree recipient from The Peabody Institute of The Johns Hopkins University, studying Vocal Accompanying and Coaching under Eileen Cornett. I previously completed a BA in Piano Performance at the University of New Hampshire, studying under Arlene Kies, after having studied cello and music education at the Catholic University of America in Washington, D.C.

Highlights from my time at Peabody include work as pianist for Peabody Outreach's Hansel and Gretel, Voice Department Opera Scenes, and Amy Beth Kirsten's Ophelia Forever at Baltimore Theater Project. I also enjoyed performing as a recitalist, for degree recitals as well as for departmental and Thursday Noon recitals.

Highlights of my career thus far include teaching, and performing as a soloist and accompanist. After becoming an opera fanatic at a young age, the decision to pursue studies in vocal accompanying and coaching was natural. I feel fortunate to be able to experience music-making as an individual, but also be able to collaborate and grow from working with vocalists and other instrumentalists.

Sharing a love of music at any level, I have worked as the music director for youth musical theater and I frequently accompany student instrumentalists. Highlights in working with young artists include the Russian Opera Workshop summer program housed at the Academy of Vocal Arts in 2013. More recently, I was music director and coach for the 2015 opera scenes program at Opera Breve Vocal Intensive in Wichita Falls, Texas.

I am a regular church musician, currently working at St. Christopher's Episcopal Church in Hampstead, New Hampshire.

Beyond life as a pianist, I have pursued studies in cello and voice. As a bass­baritone chorister, I am a member of the New Hampshire Master Chorale, performing new and classic works. Chamber, orchestral, and choral performances have been some of the most rewarding experiences I have had as a musician.