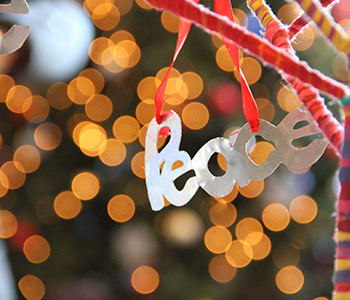 Let us be numbered among those who stay awake, living at the ready, saying "yes" to all of the invitations of grace given to us during this wonderful season of Advent.
On Sunday, December 1 we begin the Advent Season. What is Advent? The word advent comes from the Latin adventus, meaning coming or arrival. In the Church's liturgical calendar, Advent is the season of hope in which we prepare to celebrate the commemoration of the first coming of Jesus Christ and look forward to his Second Coming. 
While these two perspectives constitute the Church's official understanding of the season, Advent suggests yet a third coming, one by which the season becomes more than just a time of year, and the liturgy more than mere ceremony: it is the coming of Christ within us. During Advent, the Incarnation should become a personal experience of Christ growing within us through the power of the Holy Spirit.
During this season our society tells us to hurry - get this bargain - shop here - so many shopping days until Christmas. Our faith invites us to slow down - to wait - to prepare. Such contradictions! In order to assist us a little in the slowing down process, Campus Ministry offers Advent Reflections. This will provide you with a time to stop, to read and to reflect a bit on the message of the Advent season.
Learn more about the Advent season
---
Advent Programs and Services
Campus Ministry in conjunction with the college offers a variety of programs and services during Advent.
 
Advent Reflections
Campus Ministry offers daily reflections throughout the holy season of Advent.