What good is it, my brothers, if someone says he has faith but does not have works? Can that faith save him?If a brother or sister is poorly clothed and lacking in daily food,and one of you says to them, "Go in peace, be warmed and filled," without giving them the things needed for the body, what good is that?So also faith by itself, if it does not have works, is dead. - James 2:14-17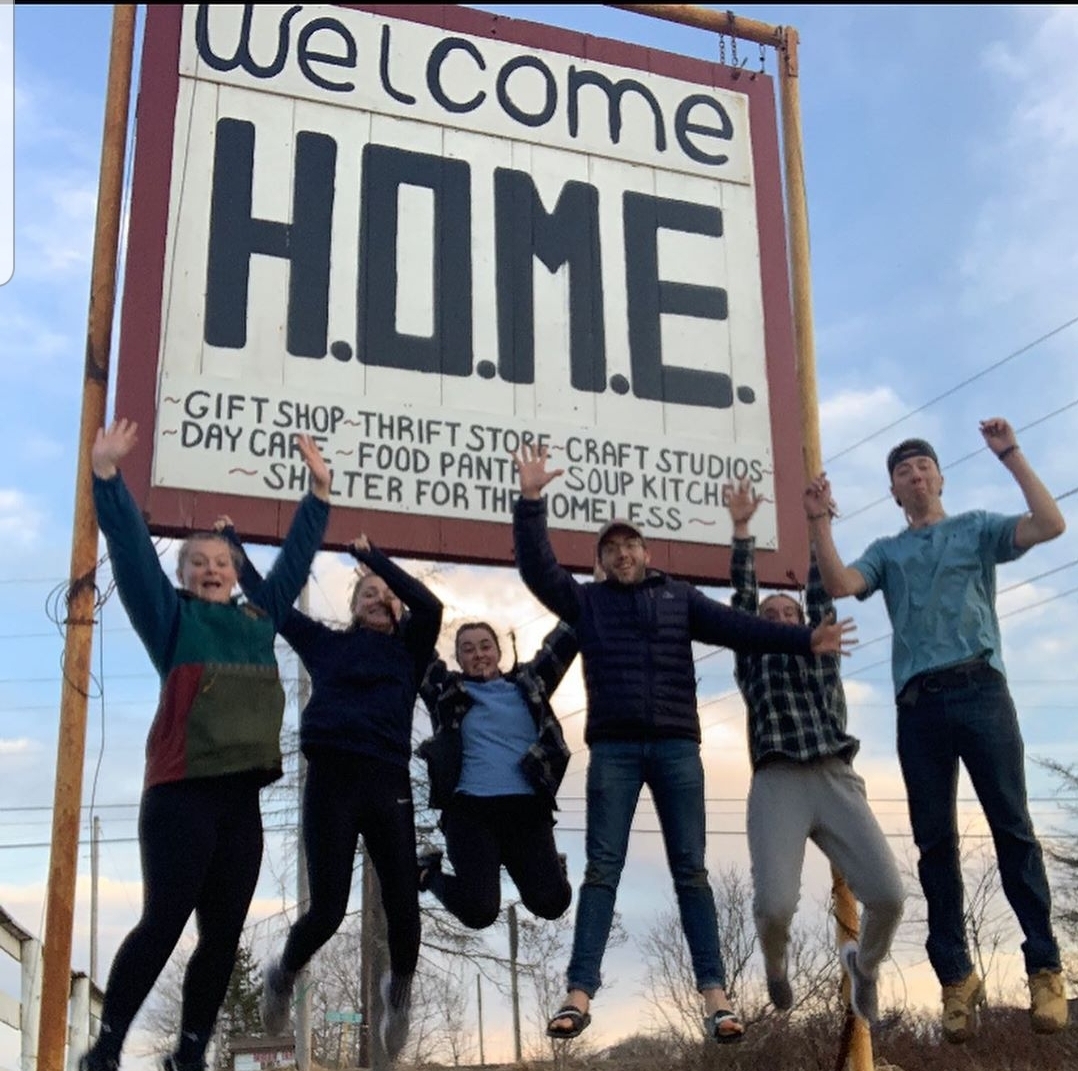 Campus Ministry offers a multitude of ways for our community to put their faith into action. From Service and Immersion opportunities through our Service and Solidarity program, to our 130 mile Road for Hope, as well as campus wide initiatives such as our Thanksgiving Basket drive and Christmas Giving Tree.
We also have a series of opportunities to continue faith in action after graduation, through our Post Grad Service and discernment series. There are so many ways to make a difference in the world using your gifts and talents!
We also encourage living out faith in action through the embodiment of the 7 principles of Catholic Social Teaching, and providing resources on advocacy for those in need, and supporting fair trade practices.
If you would like to get more involved with our Faith in Action programs, please see the drop down menu to the left for more detailed program information, or email campusministry@anselm.edu .
Local Parish Outreach
Parish Outreach is working on virtual retreat offerings in light of Covid-19 precautions. If you are interested in learning more, please contact Fr. Francis at fmCcarty@anselm.edu
Confirmation Retreats

Day retreats for middle and high school students preparing to receive the Sacrament of Confirmation will be offered on campus on select Saturdays from October to March. The day will include faith witness talks and activities facilitated by a trained team of Saint Anselm students, as well as lunch and closing Mass. These retreats are designed to build community and encourage deeper reflection. Area schools and parishes are invited to contact Fr. Francis at fmccarty@anselm.edu or (603) 641-7442 for more information or to register. Space is limited.

Teach CCD

Volunteer to teach religious education (CCD) at a local parish. Times and grade levels vary. For more information, or if you are a religions education coordinator seeking teachers, please contact Fr. Francis at fmccarty@anselm.edu or (603) 641-7442.
Shop with a Conscience : Fair Trade and Local
Although we cannot host our 11th annual Fair Trade Fair in person this year, we wanted to remind you that shopping ethically can be just as easy as shopping on Amazon. This year, it is especially important to continue to give support to small businesses in our local communities as well as shops that leave an impact on our global communities. We hope that with some guidance found here, you can continue to shop fair trade and locally or being to make this a part of your everyday consumption both in person and online.