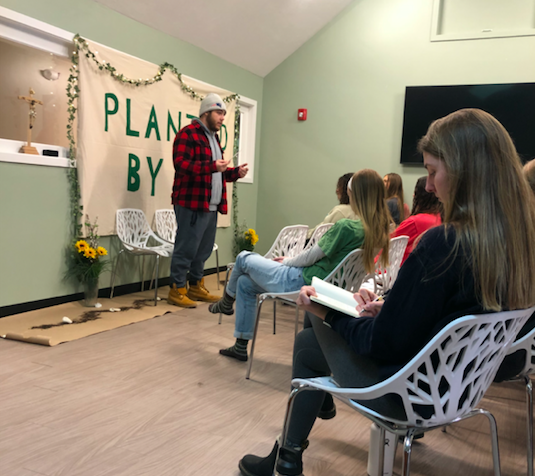 Retreats
Retreat opportunities are available for students at various times during the year. Students are encouraged to pause from their busy schedules and to spend time drawing closer to God and others in their lives.
Retreats are student-led and include talks, small group discussions, times for reflection, prayer, time to relax with others, have fun, and grow in their faith.
Our retreats are held at retreat centers throughout New England.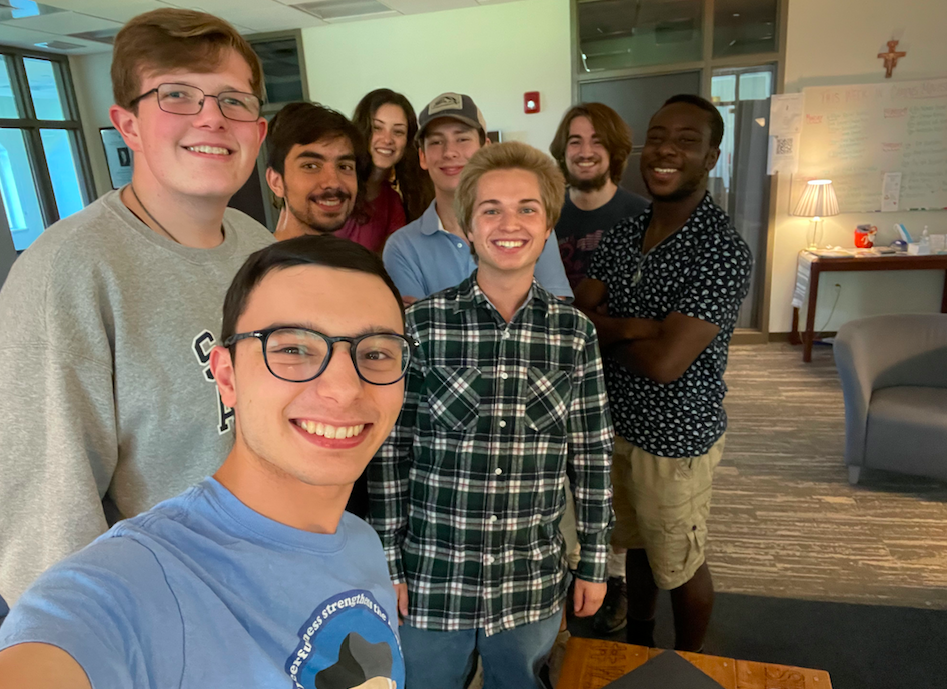 Campus RENEW
Campus RENEW offers students the opportunity to join small faith-sharing groups led by the Campus Ministers. Groups meet for about an hour on a weekly basis for Scripture reflection, discussion, prayer, or applying lessons learned to everyday life. Groups meet almost every night of the week, so there should definitely be a group that fits your schedule! All students are welcome to join in. Enjoy a quiet time of reflection, sharing, and prayer amid your busy schedule!
To learn more or register for a Renew Group email campusministry@anselm.edu or come by the Campus Ministry Office in the Roger and Francine Jean Student Center.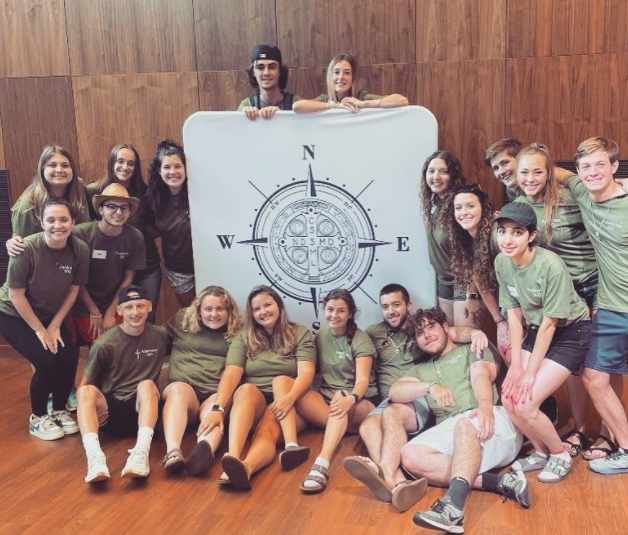 Anselmian 360: A First Year Experience
Anselmian 360 is an overnight experience for all first-year students to introduce you to Saint Anselm College's intellectual, social, and spiritual resources. Interaction with professional staff and student leaders help students gain a fuller understanding of the possibilities and challenges of a Benedictine education!
Benedictine Hallmarks
What does our monastic community think about our Benedictine Hallmarks?
Tune in to our recorded interviews and reflections hosted by Dr. Susan Gabert, Director of Campus Ministry and Assistant Dean of Students.