We understand that cost is an important consideration for most families when choosing a college. The financial aid process may feel daunting to you; however, our office is here to help. We encourage all students who feel they need assistance to apply.
Your need is determined by comparing the total anticipated costs of a Saint Anselm education in a given year with the financial contribution that Saint Anselm expects from you and your family. Financial aid (scholarships, grants, loans, and work-study) is offered to help fund your education.
We have provided the Saint Anselm Net Price Calculator to estimate your out-of-pocket expenses to attend the college. The calculated price will be based on 2019-2020 Cost of Attendance, the information you provide on your family's financial resources (student and parent income and assets) as well as your self-reported academic background.
We believe that financing a student's education is a family responsibility, to the extent that the family is able to help. Unless you qualify as an independent student by federal standards, or you have highly unusual circumstances, you must file with your parents. You should talk to a member of the financial aid staff if you believe you have circumstances that warrant special consideration.
Requirements for International Applicants
The deadline for Admission and Aid is February 1; however, you can apply beginning October 1. International citizens must complete the following information.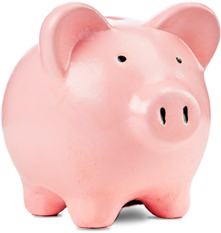 98%
Dates and Deadlines

Financial Aid Process for New Students

Students are able to submit the 2020-2021 FAFSA and CSS Profile starting on October 1, 2019.
The 2020-2021 FAFSA and CSS Profile will be submitted with 2018 tax information, giving families the ability to use the IRS Data Retrieval Tool (DRT) when completing the FAFSA. This allows for automatic transfer of tax information to a student's FAFSA.

Financial Aid Links

CSS/Financial Aid Profile »
* The CSS Profile is a fee based application used to determine eligibility for institutional need-based aid.
School code: 3748

FAFSA »
The FAFSA is a free application used to determine eligibility for federal student aid programs.
School code: 002587

2018 Tax Information submitted directly to the College Board IDOC Program (more information below)

Copies of federal tax returns for the student and parent, signed with all schedules
Copies of student and parent W-2 forms

2018 Student Tax Non-Filing Statement (PDF/319KB) if student taxes are not filed (with W2 forms).
Parent non-tax filers must submit an IRS Verification of Non-filing Letter if the FAFSA is selected for verification by the Department of Education. This letter can be obtained online - click on Get Transcript Online and choose Verification of Non-Filing Letter - or submit a paper IRS Form 4506-T to the IRS.

*Please note students do not need to complete the Profile if they only wish to obtain federal aid. Please contact our office to tell us that you do not wish to apply for institutional need-based resources if that is the case.