5th Annual Celebration of Research & Scholarship
February 20, 2019 | Geisel Library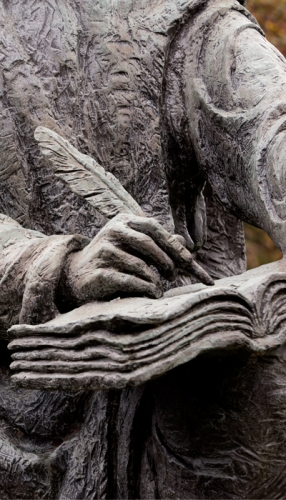 Geisel Library presents the 5th Annual Celebration of Research & Scholarship, an event that recognizes faculty and staff who published works of scholarship during the prior calendar year.
In addition to a display of published works of all scholars, three authors will share their research:
Ian Durham, Professor of Physics
Sean Perrone, Professor of History
Aubrey Scheopner Torres, Associate Professor of Education
We hope you will join us.
All are invited.
Date/Time
February 20, 2019 from 12:30 PM - 1:20 PM
Location Information
DeCiccio Reading Room, Geisel Library
Contact Information
Melinda Malik, mmalik@anselm.edu
Additional Information
Faculty and staff who published works of scholarship are encouraged to email Melinda Malik with citations to their work/s to ensure they are included in the celebration. 
Add Event to Calendar 2019-02-20 17:30:00 2019-02-20 17:30:00 5th Annual Celebration of Research & Scholarship Geisel Library presents the 5th Annual Celebration of Research & Scholarship, an event that recognizes faculty and staff who published works of scholarship during the prior calendar year. In addition to a display of published works of all scholars, three authors will share their research: Ian Durham, Professor of Physics Sean Perrone, Professor of History Aubrey Scheopner Torres, Associate Professor of Education We hope you will join us. All are invited.     Geisel Library Saint Anselm College hosting@bostoninteractive.com America/New_York public