7th Annual Celebration of Research & Scholarship to be held on Wednesday, February 24, 2021
February 12, 2021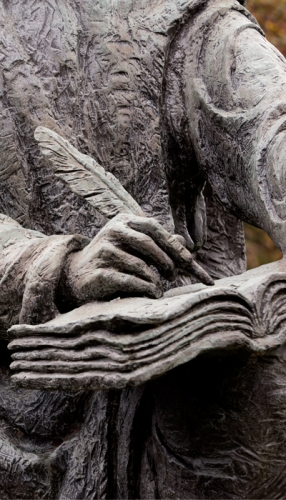 Geisel Library will be hosting its 7th Annual Celebration of Research and Scholarship on Wednesday, February 24, 2021. Faculty and staff who published works of scholarship and research during the 2020 calendar year will be recognized for their contributions to their fields. Three scholars will briefly discuss their research:
Brian Penney, Professor of Biology
Jaime Orrego, Associate Professor of Modern Languages and Literatures
Elizabeth Rickenbach, Associate Professor of Psychology
2020 published works will be on display in the DeCiccio Reading Room the week of the event.
All are welcome to attend.
Location: Zoom (find the link in your email, or email Hannah Cabullo at hcabullo@anselm.edu)
Time: 12:30: p.m. - 1:20 p.m.
Learn more about this year's and past Celebrations of Research and Scholarship.