8th Annual Celebration of Research & Scholarship
January 26, 2022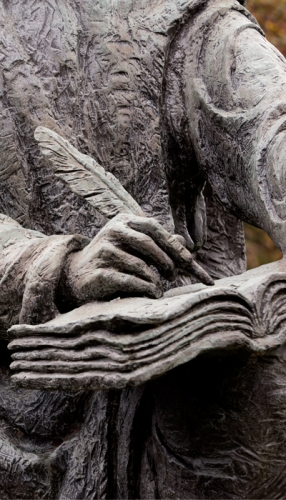 Geisel Library hosts its 8th Annual Celebration of Research and Scholarship on Wednesday, February 23, 2022. Faculty and staff who published works of scholarship and research during the 2021 calendar year will be recognized for their contributions to their fields. Three scholars will briefly discuss their research:
Dina Frutos-Bencze, Associate Professor of Economics and Business
Nicole Eyet, Associate Professor of Chemistry
Sean Parr, Professor of Fine Arts
2021 published works will be on display, and refreshments will be served.
All are welcome to attend. For more information about the event and 2021 published works, see the event page.