African American Voices: Martin Luther King, Jr.
January 1, 2019 | Geisel Library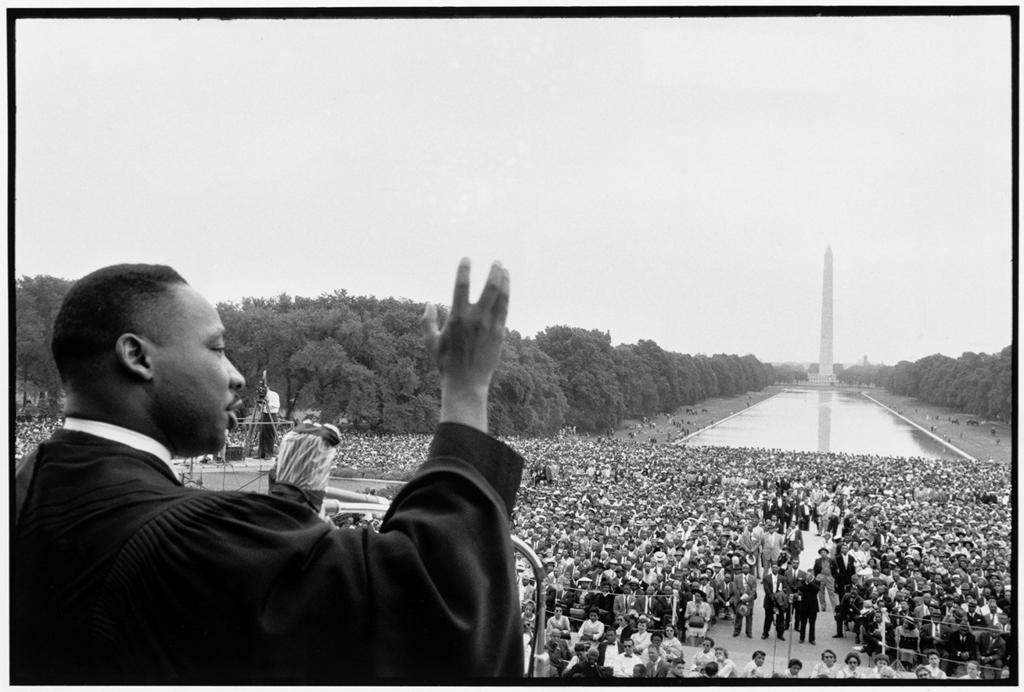 Geisel Library has launched an online exhibit of images in celebration of Martin Luther Kind Day on Monday, January 21, 2019. Bekah Dreyer created a digital gallery of photographs that portray the life and activism of Dr. Martin Luther King Jr. provided exclusively through Artstor. To learn more about the life, activism, and legacy of Dr. King, see also the list of resources featuring articles and books available at Geisel Library.
Date/Time
January 1, 2019 12:00 AM - January 31, 2019 12:00 PM
Location Information
Contact Information
Add Event to Calendar 2019-01-01 05:00:00 2019-01-01 05:00:00 African American Voices: Martin Luther King, Jr. Bob Henriques. 1957. USA.Washington, D. C. May 17. March on Washington. Martin Luther KING speaking to the crowds. https://library.artstor.org/asset/AMAGNUMIG_10311515709. Geisel Library has launched an online exhibit of images in celebration of Martin Luther Kind Day on Monday, January 21, 2019. Bekah Dreyer created a digital gallery of photographs that portray the life and activism of Dr. Martin Luther King Jr. provided exclusively through Artstor. To learn more about the life, activism, and legacy of Dr. King, see also the list of resources featuring articles and books available at Geisel Library. Geisel Library Saint Anselm College hosting@bostoninteractive.com America/New_York public