Banned Book Discussion: George by Alex Gino
September 24, 2019 | Geisel Library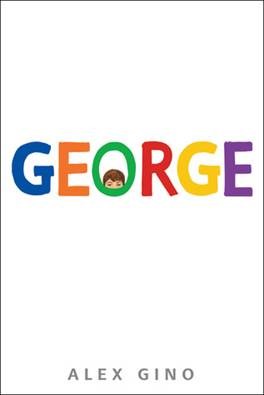 Join us to discuss the #1 most challenged book in 2018. Melissa knows she's a girl, but the world sees her as a boy named George. She wants to try out for the part Charlotte in the school's production of Charlotte's Web, but she's told she can't because she's a boy. Melissa and her best friend Kelly hatch a plan.
George has been "banned, challenged, and relocated because it was believed to encourage children to clear browser history and change their bodies using hormones, and for mentioning 'dirty magazines,' describing male anatomy, 'creating confusion,' and including a transgender character." (ALA Office for Intellectual Freedom)
Pick up your free copy of this book at the library's Circulation desk today!
Other Banned Books Week (September 22-28, 2019) events include an all-day banned book read-out, a debate hosted by the SAC Debate Society, and Banned Book Bingo. More details.
Date/Time
September 24, 2019 from 4:00 PM - 5:00 PM
Location Information
Geisel Library, Reading Room, main level
Contact Information
Hannah Cabullo, hcabullo@anselm.edu
Add Event to Calendar 2019-09-24 20:00:00 2019-09-24 20:00:00 Banned Book Discussion: George by Alex Gino Join us to discuss the #1 most challenged book in 2018. Melissa knows she's a girl, but the world sees her as a boy named George. She wants to try out for the part Charlotte in the school's production of Charlotte's Web, but she's told she can't because she's a boy. Melissa and her best friend Kelly hatch a plan. George has been "banned, challenged, and relocated because it was believed to encourage children to clear browser history and change their bodies using hormones, and for mentioning 'dirty magazines,' describing male anatomy, 'creating confusion,' and including a transgender character." (ALA Office for Intellectual Freedom) Pick up your free copy of this book at the library's Circulation desk today! Other Banned Books Week (September 22-28, 2019) events include an all-day banned book read-out, a debate hosted by the SAC Debate Society, and Banned Book Bingo. More details. Geisel Library Saint Anselm College hosting@bostoninteractive.com America/New_York public