Exhibit: Transitional Technologies
September 26, 2019 | Geisel Library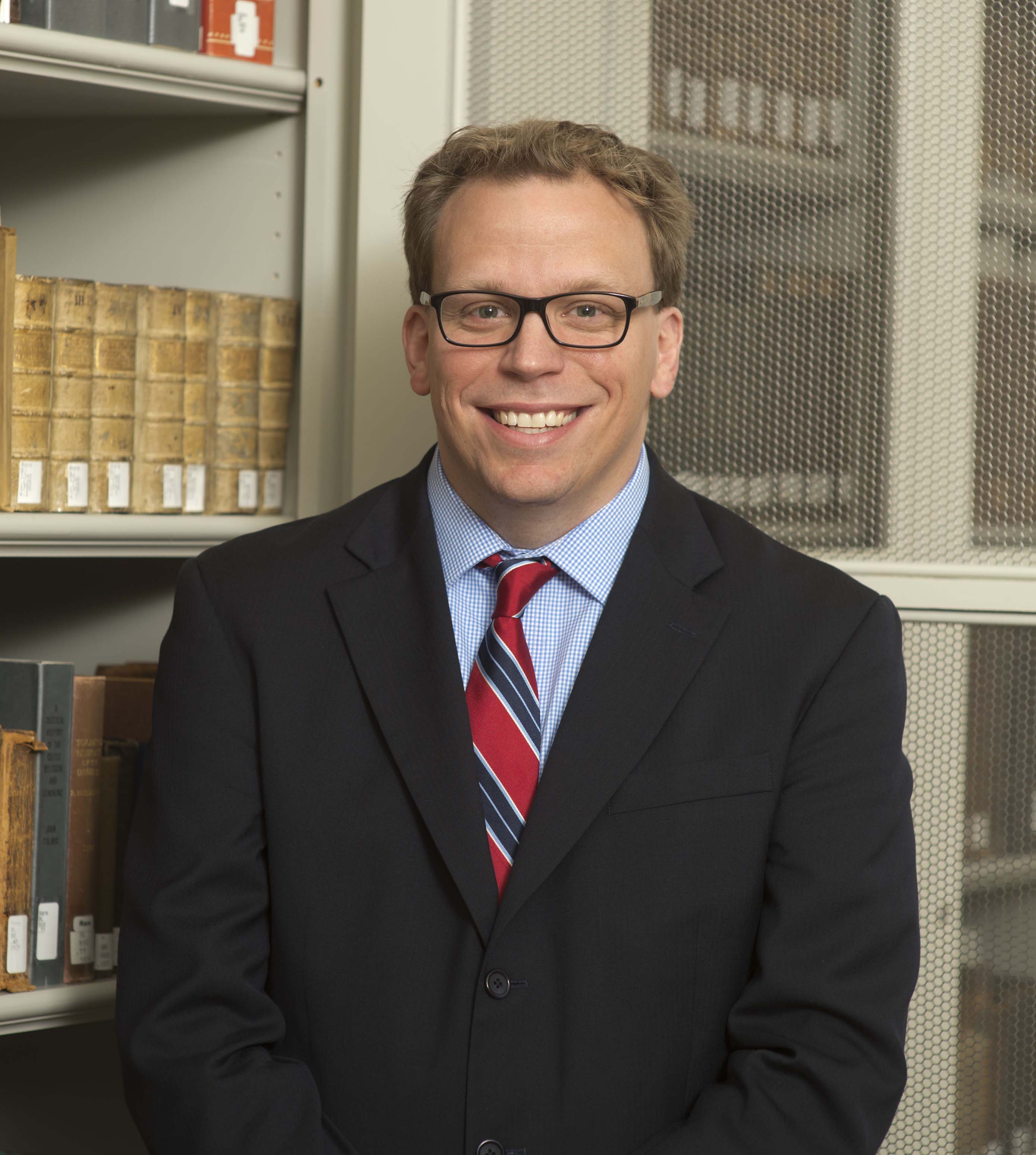 College Archivist Keith Chevalier will host an exhibit titled, Transitional Technologies, in the Archives & Special Collections at Geisel Library. The exhibit will feature Saint Anselm College's Archives & Special Collections holdings:
printed books from the 1450-1500 transitional period,
late medieval manuscript leaves, and book bindings
Materials will be paired with "transitional technologies" in book illustration, from woodcuts to copper-plate engraving to lithography.
Both the exhibit highlights how key transitional moments reorient public perspective on value, labor, art, and consumerism, and offers an historical perspective on how previous transitions in book technology were dealt with by artisans, shop owners, large publishing houses, and the public.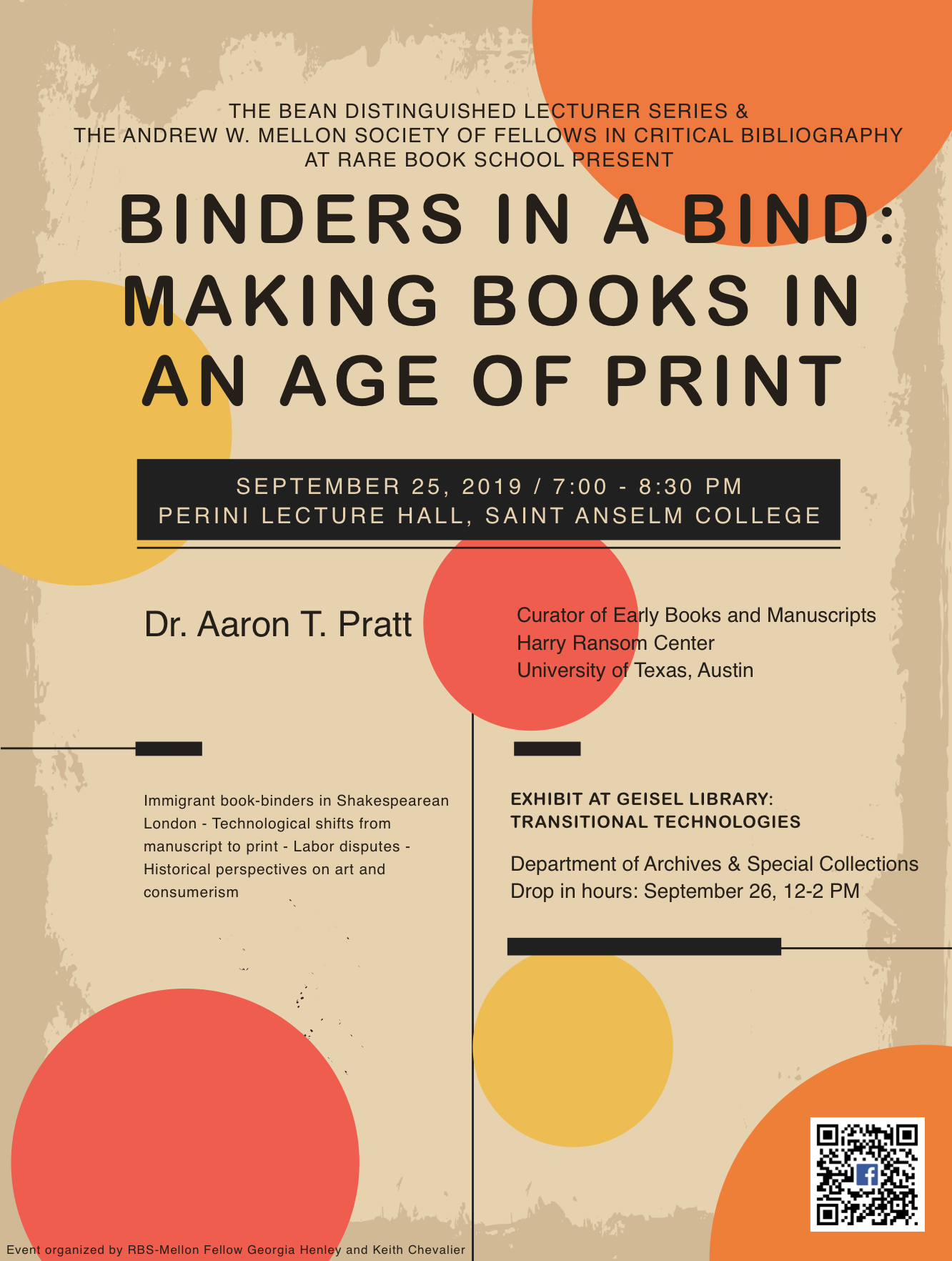 The exhibit is presented in coordination with the Bean Distinguished Fellow Series and the Andrew W. Mellon Society of Fellows in Critical Bibliography at Rare Book School lecture by Dr. Aaron T. Pratt titled, Binders in a Bind: Making Books in an Age of Print, 7 p.m. in Perini Lecture Hall on September 25, 2019.
Date/Time
September 26, 2019 from 12:00 PM - 2:00 PM
Location Information
Archives & Special Collections, Geisel Library, upper level
Contact Information
Keith Chevallier, archives@anselm.edu, 603-656-6197
Add Event to Calendar 2019-09-26 12:00:00 2019-09-26 12:00:00 Exhibit: Transitional Technologies Keith Chevalier, College Archivist College Archivist Keith Chevalier will host an exhibit titled, Transitional Technologies, in the Archives & Special Collections at Geisel Library. The exhibit will feature Saint Anselm College's Archives & Special Collections holdings: printed books from the 1450-1500 transitional period, late medieval manuscript leaves, and book bindings Materials will be paired with "transitional technologies" in book illustration, from woodcuts to copper-plate engraving to lithography. Both the exhibit highlights how key transitional moments reorient public perspective on value, labor, art, and consumerism, and offers an historical perspective on how previous transitions in book technology were dealt with by artisans, shop owners, large publishing houses, and the public. Bean Distinguished Lecture The exhibit is presented in coordination with the Bean Distinguished Fellow Series and the Andrew W. Mellon Society of Fellows in Critical Bibliography at Rare Book School lecture by Dr. Aaron T. Pratt titled, Binders in a Bind: Making Books in an Age of Print, 7 p.m. in Perini Lecture Hall on September 25, 2019. Geisel Library Saint Anselm College hosting@bostoninteractive.com America/New_York public