Frazzle Free Finals, Spring 2021
May 10, 2021
We're celebrating the end of this semester's marathon race with a Frazzle Free Finals filled with Olympic hype and encouragement! Join us - along with Olympic Mascot Miraitowa and Grogu - to encourage each other and decompress during finals week.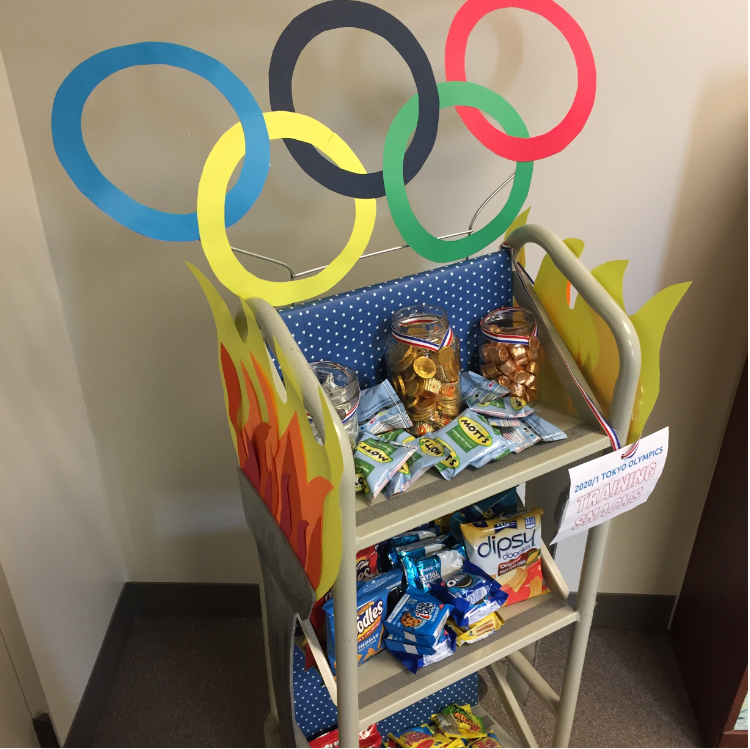 Check out our Frazzle Free Finals guide. We've got videos of athletic animals, meditations and yoga, affirmations, international recipes, and craft instructions. They're all meant to help you take a break from studying when you need it.
And SNACK ATTACK returns! We'll be putting out our snack cart of free snacks a couple times a day starting Monday, May 10.