Geisel Library News, Volume 31
February 6, 2020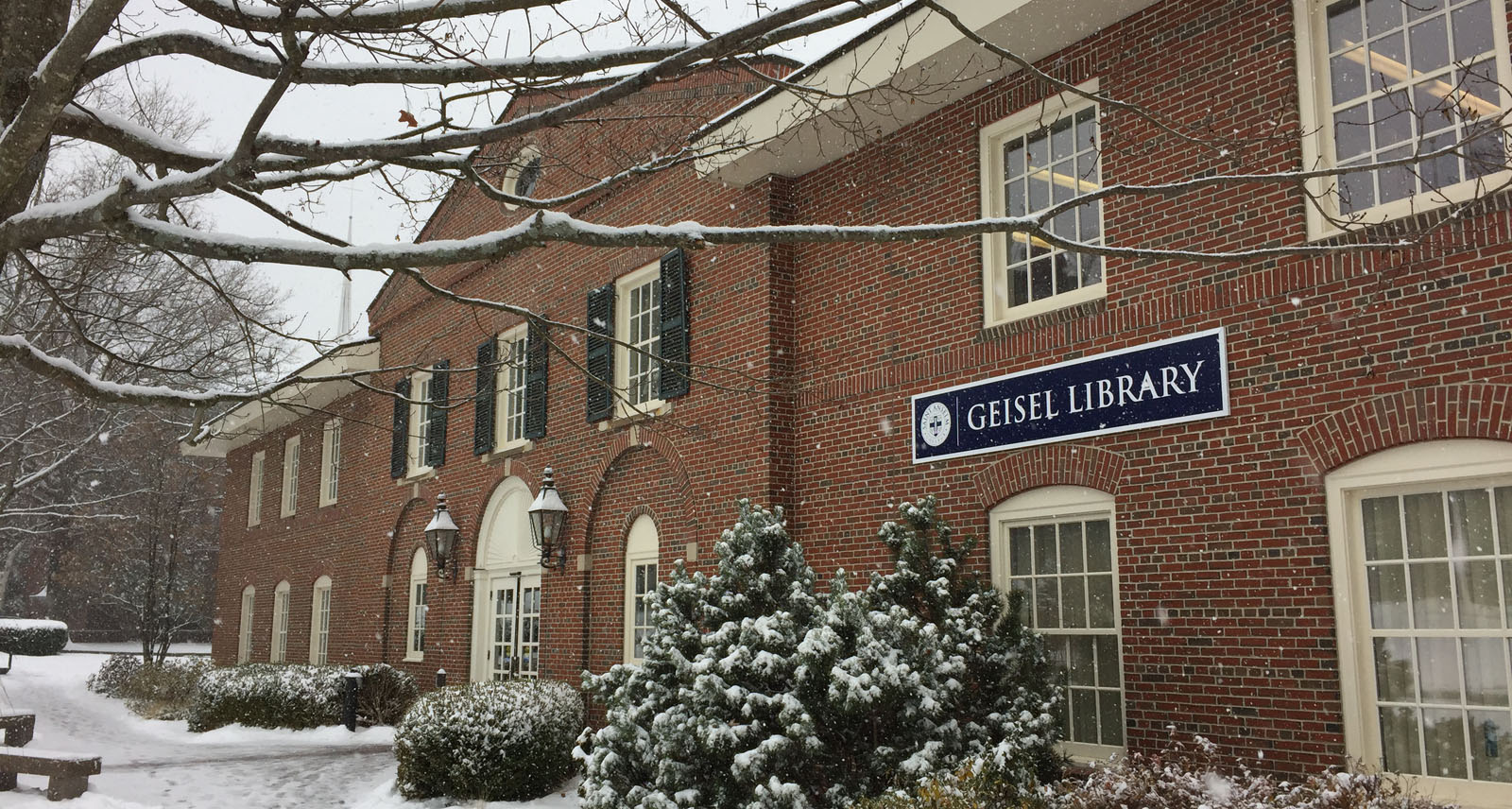 Catch up on Geisel Library news with our Spring 2020 newsletter. In it you will find:
A note from College Librarian, Charles Getchell
A schedule of the remaining sessions in our 2019-2020 Faculty Discussion Series
Information about our revitalized Friends of the Geisel Library Group
A summary of the professional activities of our librarians, and other personnel news
Database updates, including a new database, Business and Legal Aspects of Sports and Entertainment, and a trial of World Politics Review (trial ends June 15, 2020)
Information about our 6th Annual Celebration of Research and Scholarship on February 19, 2020
Highlights of some of our new physical and online collections
And more!
Find the most recent issue and all past issues of our newsletter on our Geisel Library News page.