Let Us Be Your Literary Matchmaker
February 1, 2019 | Geisel Library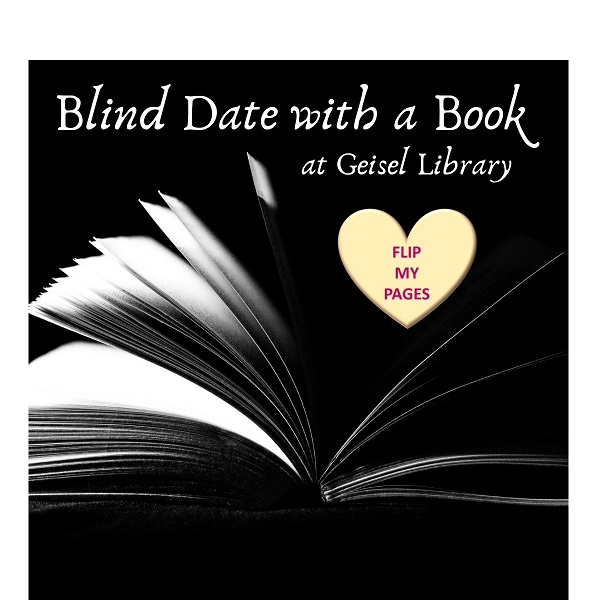 Go on a...
Blind Date with a Book or Movie
How it works:
Browse our selections on display in front of the IT Help Desk.
Check out a book or DVD at the Circulation Desk.
Wait until you get home to unwrap it.
Cozy up and spend at least a few minutes with your date--read or watch, and enjoy!
Fill out the enclosed "Rate Your Date" form and put it in the comments box by the display.
If you don't like your date, just return it to the library. (You won't hurt it's feelings.)
Date/Time
February 1, 2019 12:00 AM - February 15, 2019 12:00 PM
Location Information
Contact Information
Geisel Library, setting up literary matches since 2016.
Add Event to Calendar 2019-02-01 05:00:00 2019-02-01 05:00:00 Let Us Be Your Literary Matchmaker Go on a... Blind Date with a Book or Movie How it works: Browse our selections on display in front of the IT Help Desk. Check out a book or DVD at the Circulation Desk. Wait until you get home to unwrap it. Cozy up and spend at least a few minutes with your date--read or watch, and enjoy! Fill out the enclosed "Rate Your Date" form and put it in the comments box by the display. If you don't like your date, just return it to the library. (You won't hurt it's feelings.) Geisel Library Saint Anselm College hosting@bostoninteractive.com America/New_York public