March Book Madness 2021: Who Wore it Better?
March 2, 2021
It's time to fill out your brackets for March Book Madness 2021!
This March, for the fourth time Geisel Library is celebrating March Book Madness!  Paralleling the NCAA's March Madness, instead of college basketball teams we'll be pitting well-known books against each other, and it will be up to the Saint Anselm community to determine the winner.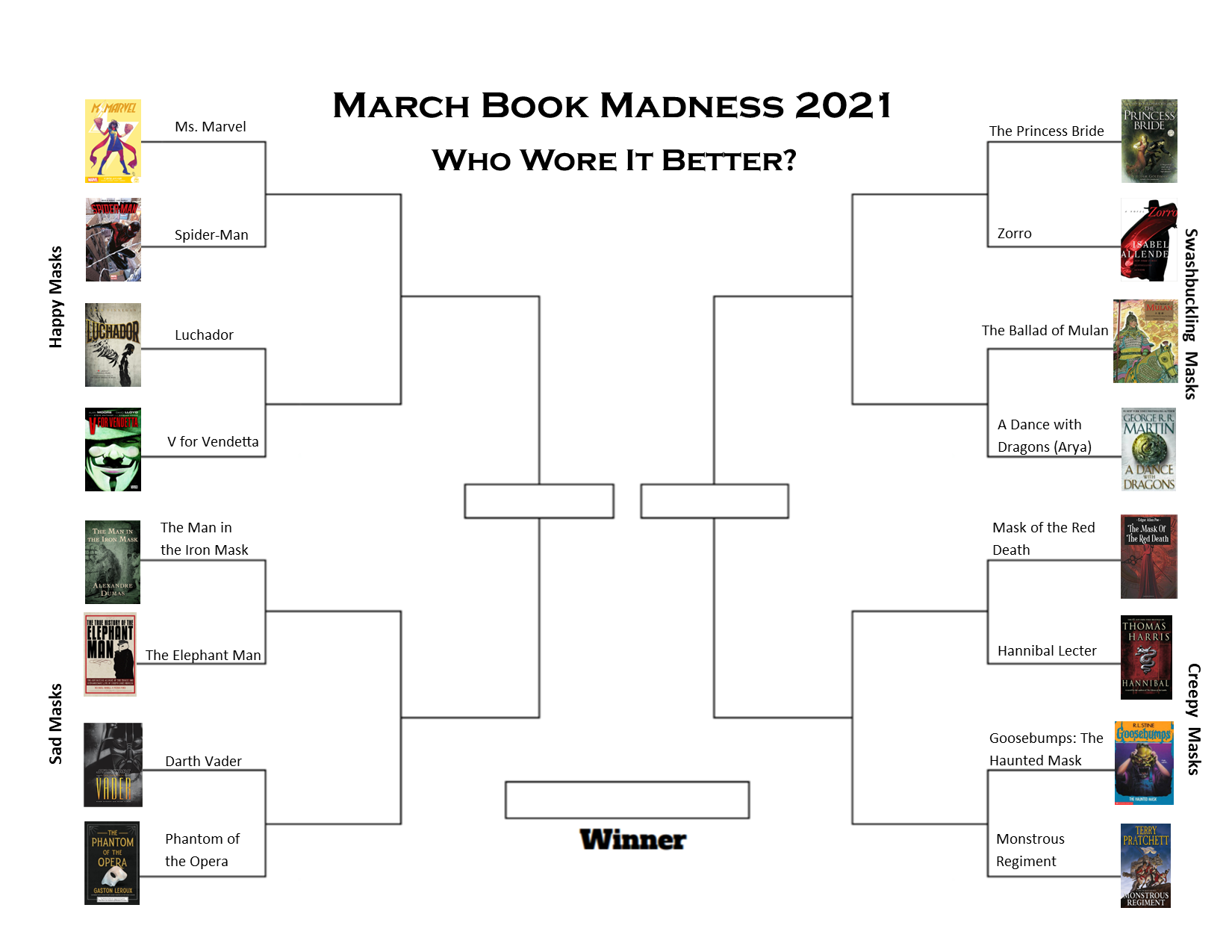 This year's theme is something with which we've all become far too familiar: Masked Characters!
Fill out a bracket with your prediction of each round's winners, and then don't forget to vote in each round.  Enter a bracket to be put in a pool, from which we'll draw one winner who will get cool swag and a library-themed mask! Submit your bracket by March 7 for a chance to win. The first round of voting begins on March 8. You don't need to submit a bracket to participate in the voting.
Download the Bracket PDF, and follow the madness on our Research Guide, and on Twitter, Instagram, and Facebook. #SACBookMadness