National Library Week, April 4-10, 2021
April 6, 2021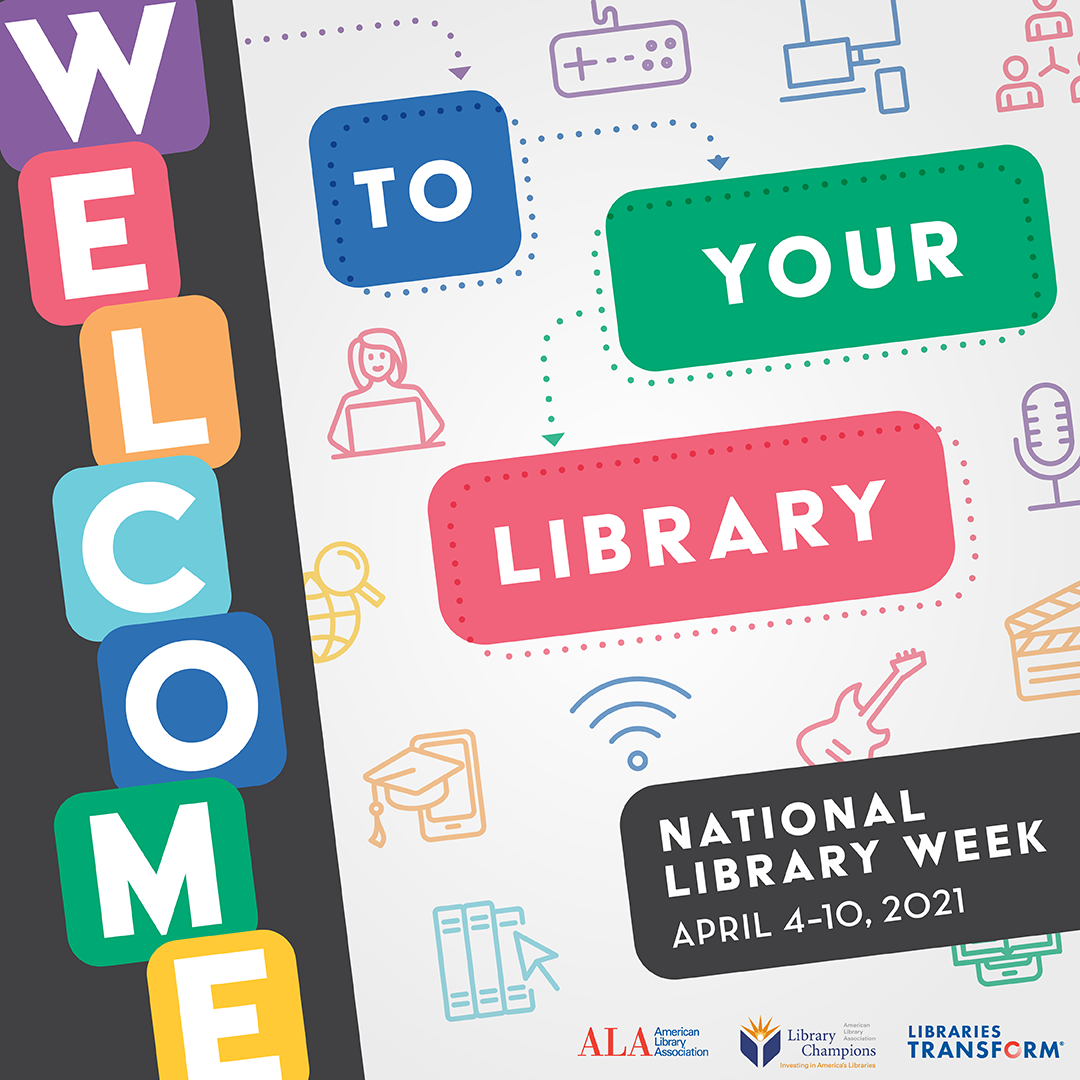 First sponsored in 1958, National Library Week is a national observance sponsored by the American Library Association and libraries of all types across the country each April. April 4-10, 2021 is National Library Week, a time to highlight the essential role libraries, librarians and library workers play in transforming lives and strengthening communities. The theme for this year's National Library Week is "Welcome to your library," which promotes the idea that libraries extend far beyond the four walls of a building and that everyone is welcome to use their services. Whether people visit virtually or in person, libraries are accessible and inclusive places that foster a sense of belonging and community through learning, discovery and exploration.
We are celebrating this year by showcasing the creativity and interests of our library workers with micro-displays. Micro-displays are small curated collections of 2 to 6 items in our collections around a particular theme. These range from Beautiful Books to Pope Fiction to Graphic Memoirs to Southern Women in Historical Fiction to the Works of Jean-Luc Godard! We'll be featuring a few displays every day this week on our social media, and the displays will be up in our Reference Area for the next two weeks! You can come visit them in person, or check them out online in our Curated Micro-Collections Guide.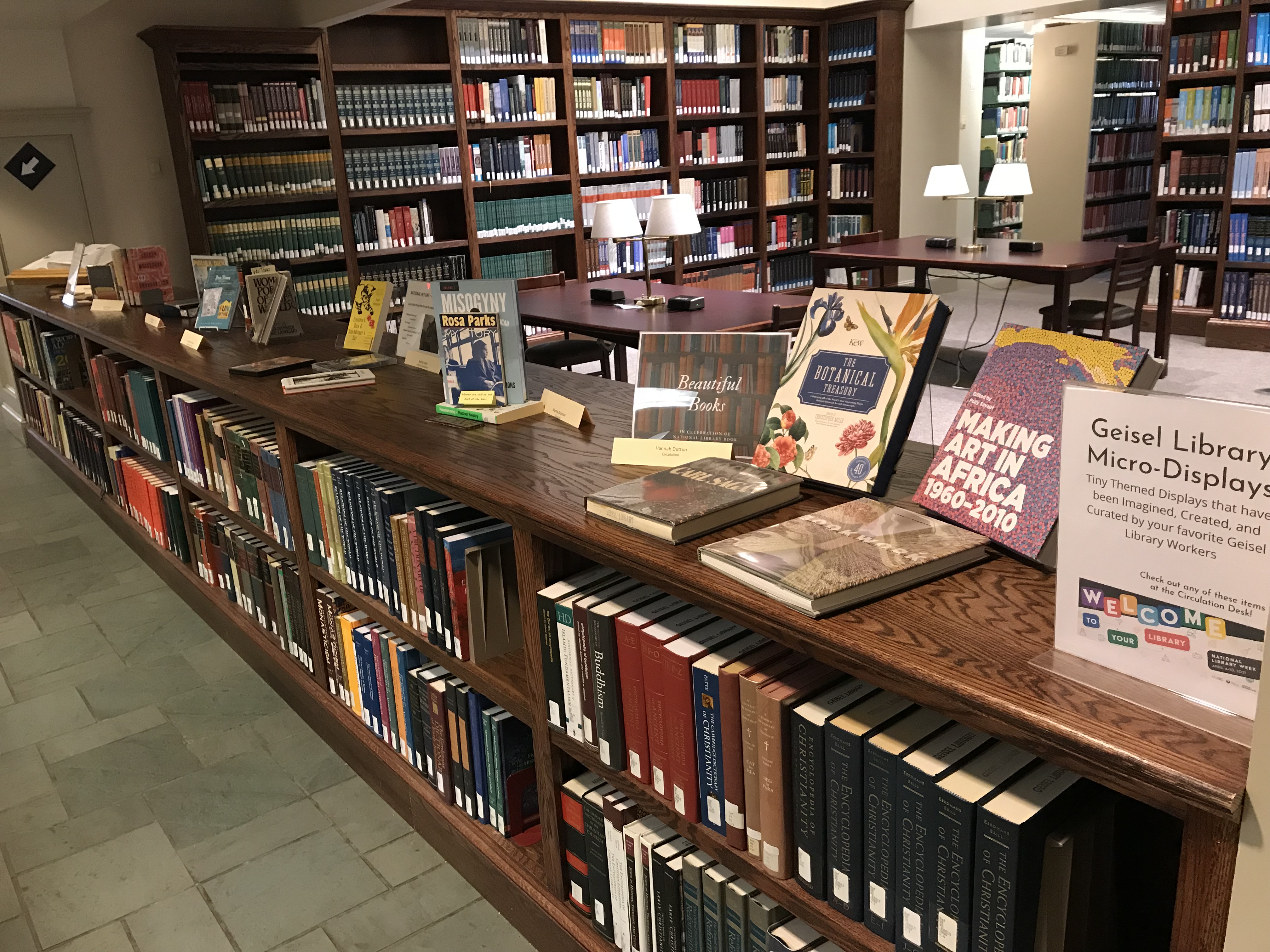 Want to support Geisel Library further? Follow us on social media, spread the word of our collections and services, or become a Friend of the Library!