New Resource: Black Freedom Struggle
November 10, 2020
We are pleased to announce Black Freedom Struggle, a new free resource from ProQuest.
Black Freedom Struggle is a curated selection of primary sources for teaching and learning about the struggles and triumphs of Black Americans. Developed with input from Black history scholars and advisors, the website will include more than 2,000 curated documents around six phases of the U.S. Black freedom struggle. Each time period features an overview plus organized information and links to primary documents about the relevant people, places, and related government documents.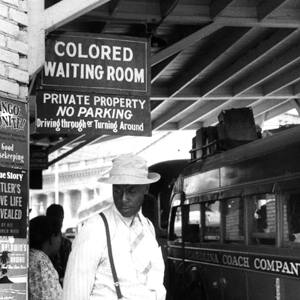 The six collections of documents are:
The materials in Black Freedom Struggle come from the ProQuest collections American Periodicals Series, Black Abolitionist Papers, ProQuest History Vault, ProQuest Congressional, Supreme Court Insight, and Black Thought and Culture.
You can find Black Freedom Struggle freely online, and in our A-Z list of databases.