Dr. Mike Matheis, "Local Economic Impacts of Coal Mining in the United States 1870-1970"
By Brendan Mills '20 | October 20, 2017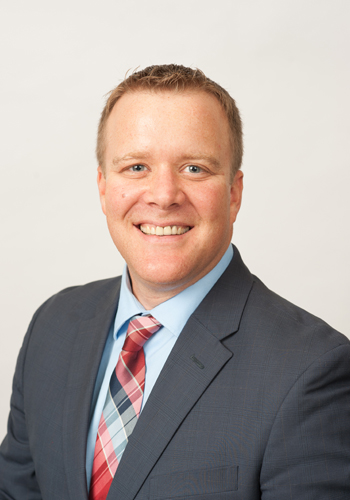 The economic impacts of Coal Mining on local communities from 1870 – 1970 is the subject of research by Michael Matheis, Ph.d., and presented at the New Hampshire Institute of Politics on October 18.
Dr. Matheis, assistant professor in the Economics and Business at Saint Anselm College, talked about his recent article published in the Journal of Economic History, which delved into how coal mines affected local economies and communities that housed the mines. Dr. Matheis also analyzed the "resource curse," which is the exploitation of a certain resource within an area, and as a result, the area does not develop more broadly. He used statistics, research of prices, annual budget reports, and more in depth research to analyze this time period. He also looked at the health of the economy, production, employment, and many more factors.
Dr. Matheis discovered a multitude of outcomes from coal, some positive and some negative. He realized the local demand for goods and services increased in all markets around the coal. Businesses such as farming, stores, restaurants, and railroads were all able to keep afloat because of the coal mines. He saw population grow steadily in these areas in the earlier part of the century and then decrease in the later half. He concluded this was due to technological change and the ease of transportation. Dr. Matheis' findings of the economic conditions allow us to imagine the life and culture of coal country America.
For more information on this subject or to read the full article, please visit www.mikematheis.com.