Interview with Former Democratic Party Chair Kathy Sullivan
By Katherine Buck '20 | August 20, 2020
Kathy Sullivan is a former state party chair and has been a leader of the party for more than two decades attending a number of conventions. She recalls each is memorable in their own way, but she fondly remembers the 2008 convention when Barack Obama was nominated in Denver. Sullivan remembers thousands of people in the stadium and there was only standing room available. She recalls great entertainment and amazing speakers making it one of the most memorable conventions.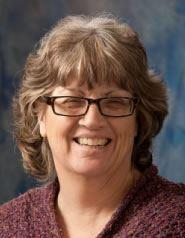 In 2000 and 2004 Sullivan was responsible for organizing the New Hampshire delegation as well as working operation and management at the convention. As a regular delegate, her main job was getting the party excited for the ticket, showing enthusiasm, and honoring the first in the nation primary title. During convention week there are various caucuses going on such as a women caucus, a Black caucus, a Latino caucus, and an LGBTQ+ caucus, just to name a few. The New Hampshire delegation would have breakfast everyday together and guest speakers such as Corey Booker and Bernie Sanders in 2016.
Sullivan believes that during her time on the  DNC Rules and Bylaws Committee, the committee's biggest accomplishment was keeping New Hampshire as the first in the nation primary. This was the result of a lot of hard work by a lot of people since some don't believe New Hampshire should be the first in the nation primary. Alongside her colleagues, Sullivan and the DNC Rules and Bylaws Committee were able to preserve New Hampshire as the first in the nation primary.
This year's pandemic has caused a total change in the convention. A convention is an expensive undertaking, and unless there is a contested nomination, you are working to build enthusiasm around your candidate. Sullivan raises the question, 'how can you showcase the candidate and the enthusiasm without the convention?' Sullivan is unsure if conventions will go back to normal, but she believes that there will be some form of a convention even if it is smaller going forward. The answer is unknown and only time will tell.