Corruption or Justice: American Democracy at a Crossroads
April 16, 2019 | NH Institute of Politics
Tom Steyer, founder of NextGen America and Need to Impeach, will sit down with Josh McElveen of McElveen Strategies LLC to present his case for why he believes impeachment is a critical step in addressing distrust in our democracy. Mr. Steyer will address the roots of this trend and layout the essential elements of creating a positive agenda for the 21st century.
He contends that over the last 40 years, corporations have become more prominent in our political system and legislative process, resulting in a declining trust in our democracy where many Americans believe the system no longer responds to their interests. He believes this allowed Donald Trump to capture the presidency with the message that he would shake the system up, and that impeachment is a critical step in combating this trend of distrust.
Mr. Steyer calls for working towards an inclusive vision for the country's future, one that ensures every person can thrive.
Tom Steyer was one of the most successful investors and businessmen in America.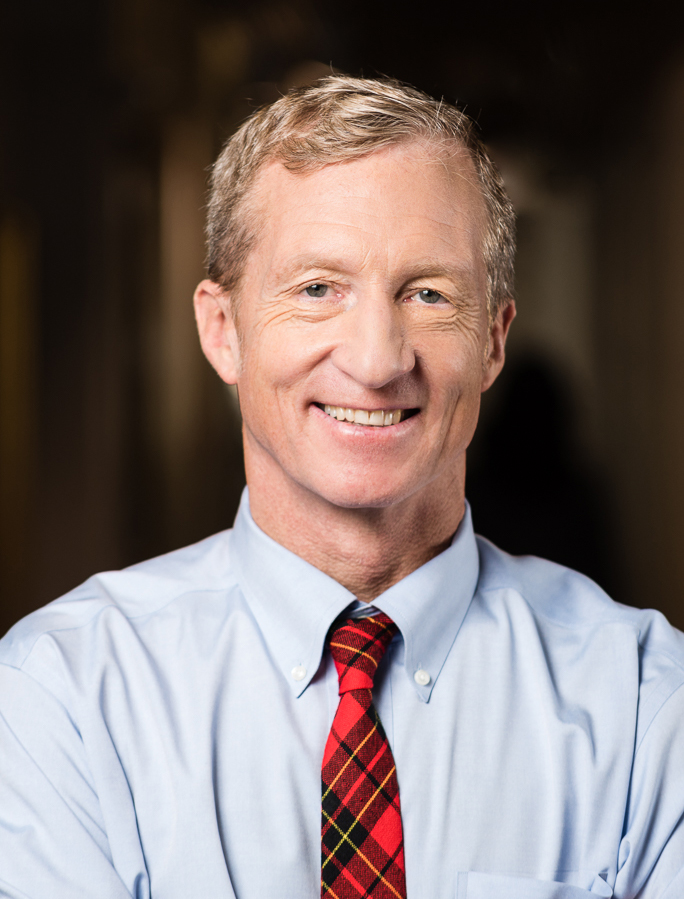 He saw firsthand how our economic system failed working people while helping those at the top. Believing we have a moral responsibility to each other and to give back, he left his company and began working full time to guarantee every family shares the benefits of economic opportunity, education, and a healthy climate.
Steyer began his efforts in California. He preserved clean air protections by defeating a ballot measure sponsored by the oil industry to roll back renewable energy laws. Then, he secured billions of dollars in additional funding for California schools through a ballot campaign of his own, which closed a tax loophole exploited by powerful corporations. He followed that with another successful ballot effort that expanded the state's healthcare services by getting tobacco companies to pay their fair share of health costs through a tobacco tax increase.
To further his mission across the country, Steyer founded a nonprofit grassroots advocacy organization, NextGen America, to fight for progressive outcomes on issues like climate change, healthcare, immigration, inequality, and criminal justice. Through NextGen, Steyer has also invested over $30 million to increase voter participation among young voters in 2018, and defeat members of Congress who have voted to protect the wealthy at the expense of children, seniors, and working families—the largest effort of its kind in American history.
In 2017, he launched the Need to Impeach campaign, demanding members of Congress put country ahead of party politics and hold President Trump accountable. Within just four months, it became one of the largest grassroots efforts of its kind, drawing more than 5 million supporters from across all 50 states.
Josh McElveen became familiar to New Hampshire residents as the political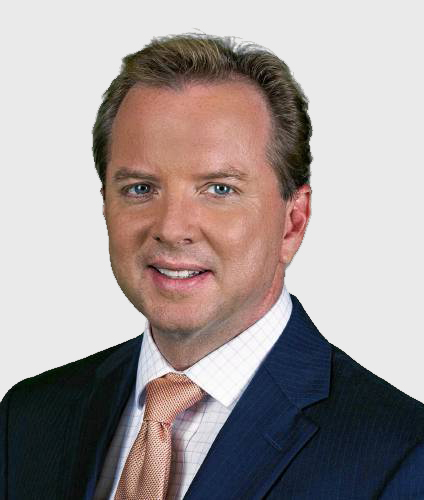 director/anchor for the legendary WMUR-TV, an ABC-affiliated television station located in Manchester. He has been a panelist for nationally televised presidential debates, conducted countless interviews with candidates seeking office at every level, and in his 8 years at WMUR, became one of the most trusted faces in television news. 
McElveen and his team were honored with The Edward R Murrow award for shining a light on the state's crisis of addiction in 2015, while he was individually honored by the VA for his work related to issues facing New Hampshire Veterans. He continues to be involved in charitable efforts through the organization Veterans Count.
In 2017, he launched McElveen Strategies LLC. The firm specializes in media relations, strategic communications, and crisis management. 
Date/Time
April 16, 2019 from 6:30 PM - 7:30 PM
Location Information
Add Event to Calendar 2019-04-16 18:30:00 2019-04-16 18:30:00 Corruption or Justice: American Democracy at a Crossroads Tom Steyer, founder of NextGen America and Need to Impeach, will sit down with Josh McElveen of McElveen Strategies LLC to present his case for why he believes impeachment is a critical step in addressing distrust in our democracy. Mr. Steyer will address the roots of this trend and layout the essential elements of creating a positive agenda for the 21st century. He contends that over the last 40 years, corporations have become more prominent in our political system and legislative process, resulting in a declining trust in our democracy where many Americans believe the system no longer responds to their interests. He believes this allowed Donald Trump to capture the presidency with the message that he would shake the system up, and that impeachment is a critical step in combating this trend of distrust. Mr. Steyer calls for working towards an inclusive vision for the country's future, one that ensures every person can thrive. Tom Steyer was one of the most successful investors and businessmen in America. He saw firsthand how our economic system failed working people while helping those at the top. Believing we have a moral responsibility to each other and to give back, he left his company and began working full time to guarantee every family shares the benefits of economic opportunity, education, and a healthy climate. Steyer began his efforts in California. He preserved clean air protections by defeating a ballot measure sponsored by the oil industry to roll back renewable energy laws. Then, he secured billions of dollars in additional funding for California schools through a ballot campaign of his own, which closed a tax loophole exploited by powerful corporations. He followed that with another successful ballot effort that expanded the state's healthcare services by getting tobacco companies to pay their fair share of health costs through a tobacco tax increase. To further his mission across the country, Steyer founded a nonprofit grassroots advocacy organization, NextGen America, to fight for progressive outcomes on issues like climate change, healthcare, immigration, inequality, and criminal justice. Through NextGen, Steyer has also invested over $30 million to increase voter participation among young voters in 2018, and defeat members of Congress who have voted to protect the wealthy at the expense of children, seniors, and working families—the largest effort of its kind in American history. In 2017, he launched the Need to Impeach campaign, demanding members of Congress put country ahead of party politics and hold President Trump accountable. Within just four months, it became one of the largest grassroots efforts of its kind, drawing more than 5 million supporters from across all 50 states. Josh McElveen became familiar to New Hampshire residents as the political director/anchor for the legendary WMUR-TV, an ABC-affiliated television station located in Manchester. He has been a panelist for nationally televised presidential debates, conducted countless interviews with candidates seeking office at every level, and in his 8 years at WMUR, became one of the most trusted faces in television news.  McElveen and his team were honored with The Edward R Murrow award for shining a light on the state's crisis of addiction in 2015, while he was individually honored by the VA for his work related to issues facing New Hampshire Veterans. He continues to be involved in charitable efforts through the organization Veterans Count. In 2017, he launched McElveen Strategies LLC. The firm specializes in media relations, strategic communications, and crisis management.  NH Institute of Politics Saint Anselm College hosting@bostoninteractive.com America/New_York public