Governor John Kasich Meets with Students
November 16, 2018
Ohio Governor John Kasich made a stop at the New Hampshire Institute of Politics (NHIOP) on November 15 for a luncheon with over 40 students, including several Kevin B. Harrington Student Ambassadors and students taking a Campaigns and Elections course with Professor Chris Galdieri. Kasich finished second to Donald Trump in the 2016 New Hampshire Republican presidential primary and has reached his term limit as governor, so his latest Granite State visit sparked speculation of a 2020 bid.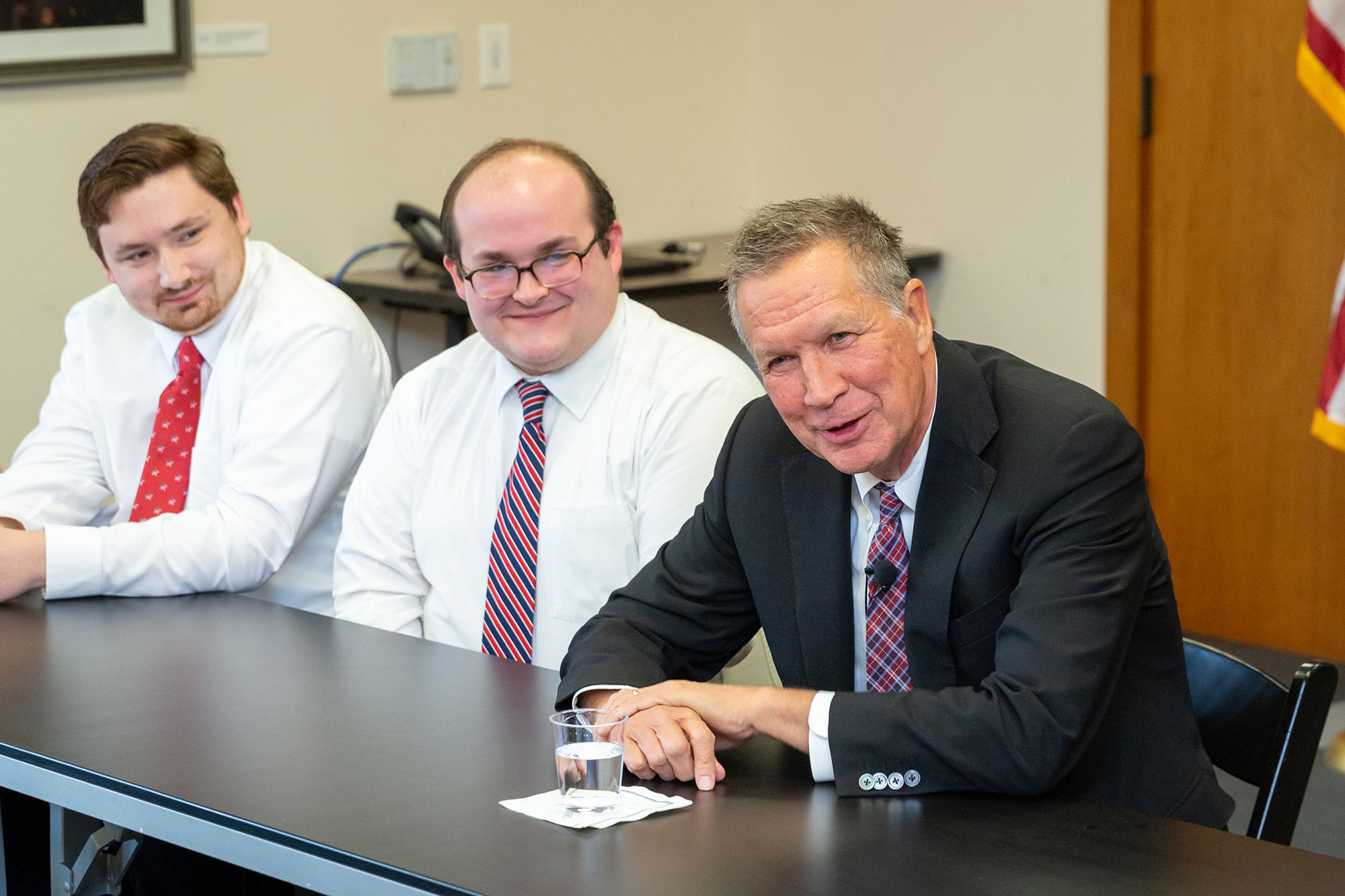 David Micali '21, a politics major, asked Kasich, "Do you plan on running in 2020?"
"I have no idea what I'm going to do in 2020," Kasich responded. "In terms of politics, I can't tell you because I don't know what the environment is. What I don't want to do is to try to go back into it again and then diminish my voice."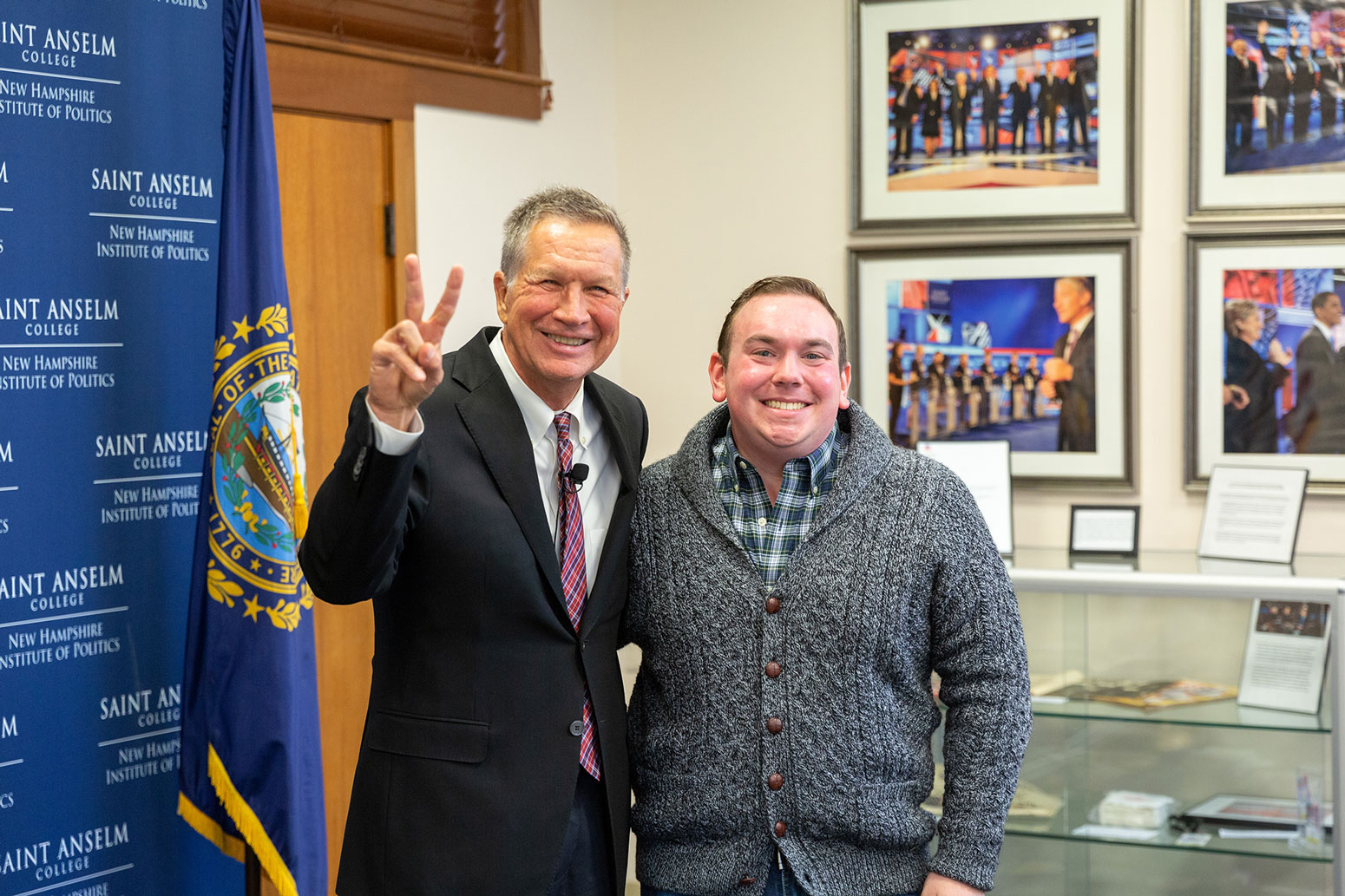 Politics major Ryan Dumont '19 wondered if Kasich had any advice for growing the economy in Maine, his home state. The governor acknowledged that rural development can be difficult, but if communities play to their advantages and utilize new technologies, they may be able to give people more opportunities. Kasich added that he supports international trade, because it offers "better products at lower prices" and helps build relationships. After their conversation, Kasich noticed how engaged Dumont was and invited him over for a picture.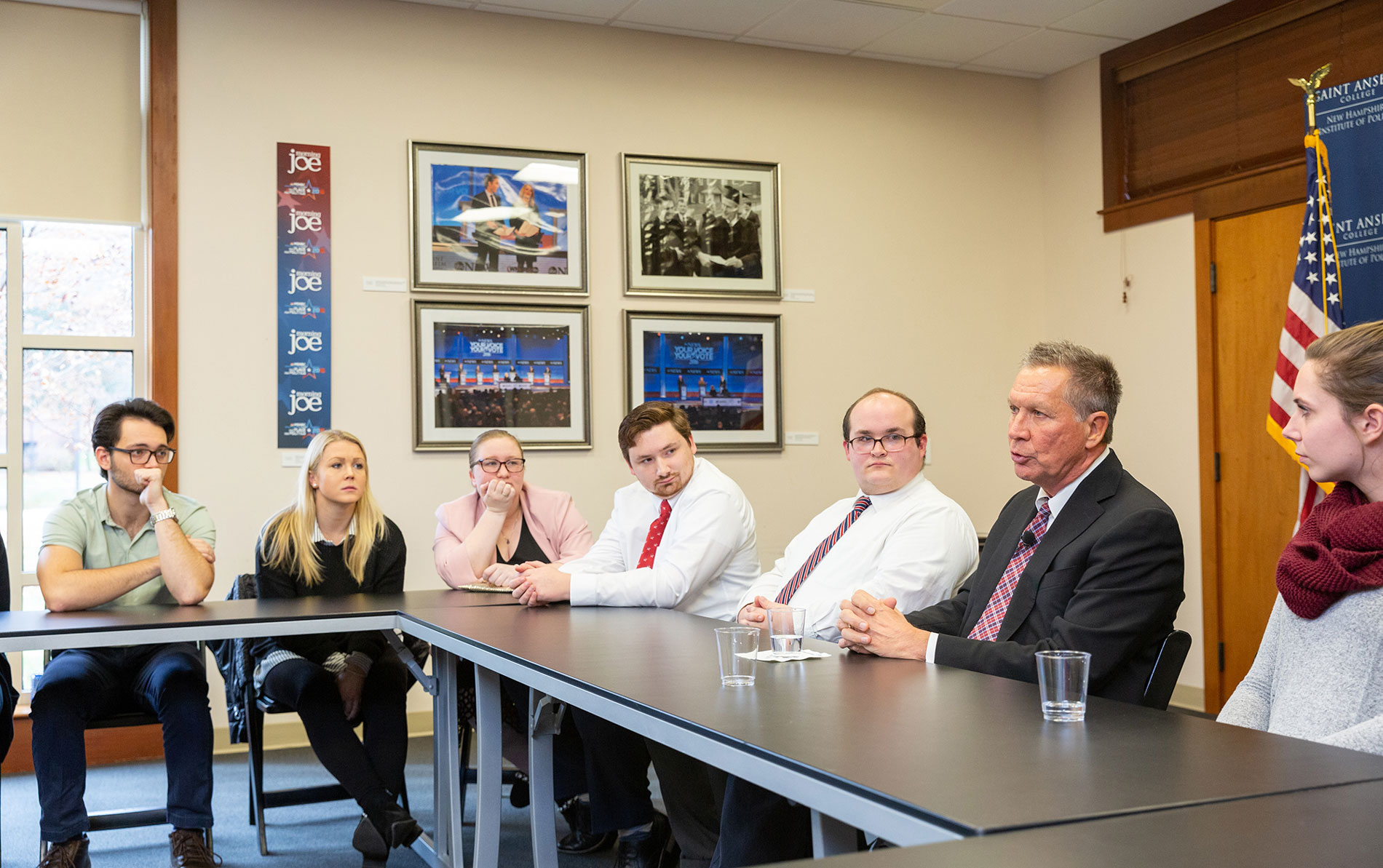 The last question of the luncheon went to Beth Hansen, Kasich's Chief of Staff. Politics major Madison Mangels '19 asked if she had any advice for young women interested in working in politics. Hansen urged the students, especially the women in the room, to take advantage of every opportunity and to never underestimate themselves or their abilities.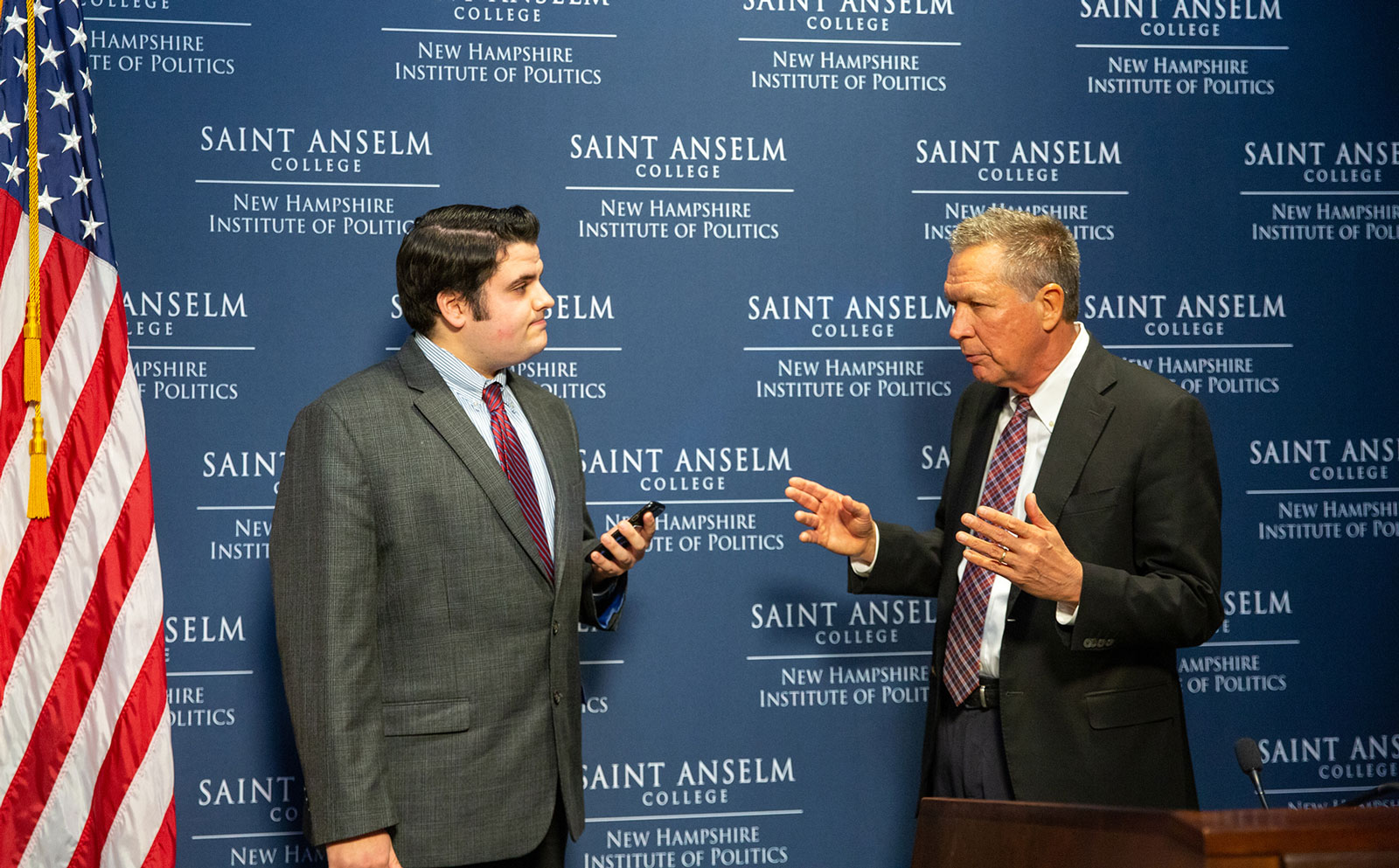 Politics major Phillip Dragone '21 briefly interviewed Kasich after the luncheon for the Student Ambassador Program's Communication Committee. Dragone is also taking Campaigns and Elections this semester. "Governor Kasich brought up a point during our interview about listening to each other, because we all have similar hopes and concerns in politics," said Dragone. "This relates to Campaigns and Elections in our discussion of increasing polarization and how we all are trying to find solutions to reduce it. I believe it is an important concern, which is why I wanted the Governor's take on it."