Postponed: Images in the Fight for Women's Votes
March 30, 2020 | NH Institute of Politics
Since the nation's founding, Americans have used images to define power and gender roles. Popular pictures praised male presidents, while cartoons mocked women who sought rights. Women's rights activists like Sojourner Truth and Susan B. Anthony challenged these powerful pictures by distributing portraits that featured women as political leaders. Over time, suffragists developed a national visual campaign to change ideas about gender and politics and win voting rights. Allison Lange's talk is based on her book, Picturing Political Power: Images in the Women's Suffrage Movement, published in May 2020 by the University of Chicago Press.
Allison K. Lange is an assistant professor of history at the Wentworth Institute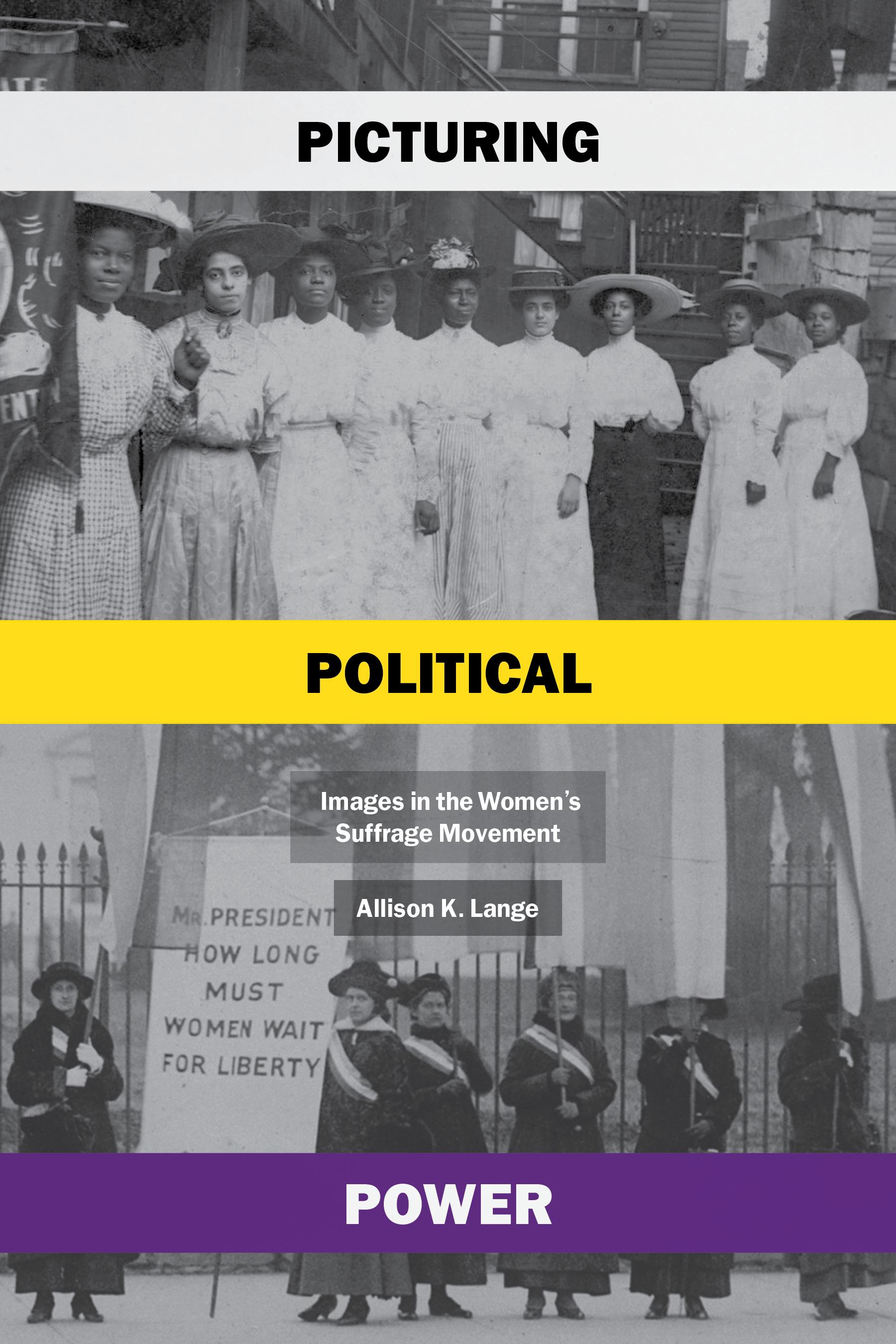 of Technology. She received her PhD in history from Brandeis University. Lange's upcoming book, Picturing Political Power: Images in the Women's Suffrage Movement, focuses on the ways that women's rights activists and their opponents used images to define gender and power during the suffrage movement.
Various institutions have supported her work, including the National Endowment for the Humanities, Andrew W. Mellon Foundation, Library of Congress, and American Antiquarian Society. Lange has presented her work at conferences such as the American Historical Association, Organization of American Historians, and Berkshire Conference of Women Historians. Her writing has appeared in Imprint, The Atlantic, and The Washington Post.
Lange also engages in public history. She has worked with the National Women's History Museum and curated exhibitions for the Boston Public Library's Leventhal Map Center. In preparation for the 2020 centennial of the Nineteenth Amendment, she is curating exhibitions at the Massachusetts Historical Society and Harvard's Schlesinger Library.
Date/Time
March 30, 2020 from 6:00 PM - 7:00 PM
Location Information
Add Event to Calendar 2020-03-30 18:00:00 2020-03-30 18:00:00 Postponed: Images in the Fight for Women's Votes Since the nation's founding, Americans have used images to define power and gender roles. Popular pictures praised male presidents, while cartoons mocked women who sought rights. Women's rights activists like Sojourner Truth and Susan B. Anthony challenged these powerful pictures by distributing portraits that featured women as political leaders. Over time, suffragists developed a national visual campaign to change ideas about gender and politics and win voting rights. Allison Lange's talk is based on her book, Picturing Political Power: Images in the Women's Suffrage Movement, published in May 2020 by the University of Chicago Press. Allison K. Lange is an assistant professor of history at the Wentworth Institute of Technology. She received her PhD in history from Brandeis University. Lange's upcoming book, Picturing Political Power: Images in the Women's Suffrage Movement, focuses on the ways that women's rights activists and their opponents used images to define gender and power during the suffrage movement. Various institutions have supported her work, including the National Endowment for the Humanities, Andrew W. Mellon Foundation, Library of Congress, and American Antiquarian Society. Lange has presented her work at conferences such as the American Historical Association, Organization of American Historians, and Berkshire Conference of Women Historians. Her writing has appeared in Imprint, The Atlantic, and The Washington Post. Lange also engages in public history. She has worked with the National Women's History Museum and curated exhibitions for the Boston Public Library's Leventhal Map Center. In preparation for the 2020 centennial of the Nineteenth Amendment, she is curating exhibitions at the Massachusetts Historical Society and Harvard's Schlesinger Library. NH Institute of Politics Saint Anselm College hosting@bostoninteractive.com America/New_York public