Student Ambassadors' Summer Recap
September 26, 2019
The Kevin B. Harrington Student Ambassadors at the New Hampshire Institute of Politics (NHIOP) spent their summers interning for elected officials, working on presidential campaigns, traveling internationally, and gaining valuable hands-on experiences through internships, jobs, research, and volunteering.
Politics majors David Chairez '22 and Olivia Teixeira '20 served as Organizing Fellows for Kamala Harris' presidential campaign here in New Hampshire. They managed and oversaw volunteers for the campaign and participated in phone banking and canvassing. Chairez is from Harris' home state of California and met her at the NHIOP's Politics & Eggs earlier this year.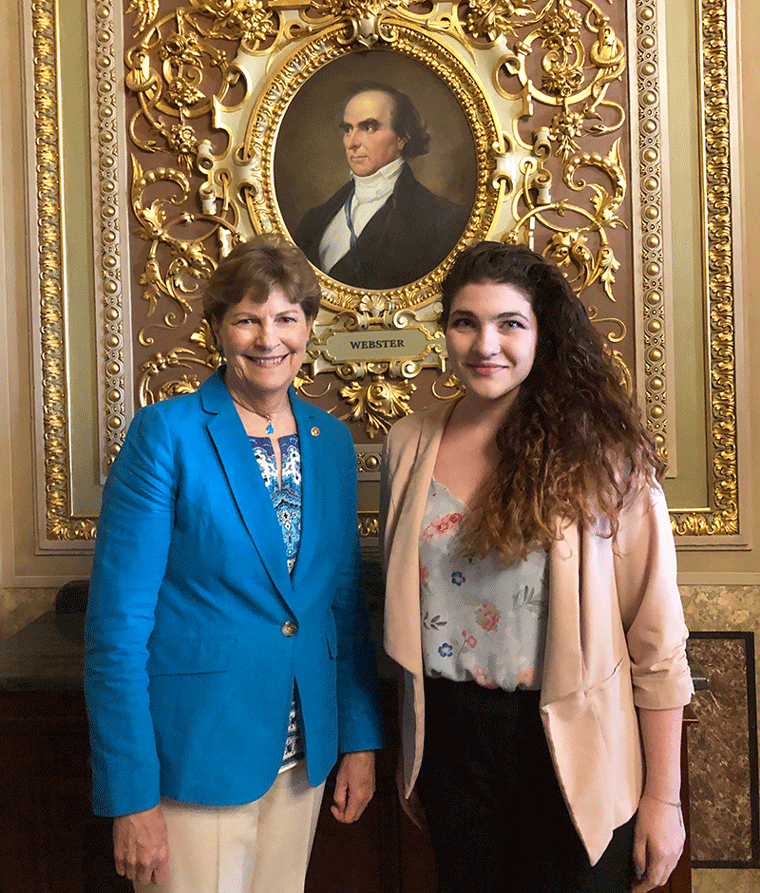 In Washington, D.C., politics major Hayley Morgan '20 interned in the office of New Hampshire Senator Jeanne Shaheen. She completed projects for staff members, worked closely with the communications team, and even shadowed the Senator for a day.
"Being able to just watch what she [Senator Shaheen] does and see how the staffers operate day-to-day was a really invaluable experience that I don't think a lot of offices offer their interns," said Morgan.
At the local level, Sean Bentley '22 interned for Senator Walter Timilty at the Massachusetts State House. "I did a lot of research on legislative issues such as PTSD legislation in other states and the Janus Supreme Court decision," shared Bentley. "I also saw a lot of guest speakers including the Senate President Karen Spilka."
The politics major also interned at the Edward M. Kennedy Institute in Boston, where he gave tours of the Institute to the public and helped with operations.
Sarah Murphy '20, a communication and politics double major, got experience in a different field this summer as a marketing and communication specialist at Clean Harbors. She helped run the company's social media platforms, organize events, and create content for both internal and external use. 
"The internship program allowed me to network throughout the company and work in different departments," said Murphy. "I got to learn more about what it is like to work in a corporate setting while using skills I gained at Saint Anselm and the NHIOP such as event production and social media marketing."
Nicholas Meissner '20, an international relations and history double major, began the summer as a student teacher at his former high school and taught Cold War history to upperclassmen. He then traveled to Ecuador, England, Scotland, and Colorado for vacation. He helped his grandparents, who are members of the Quito Lions Club Association, with social work in Ecuador.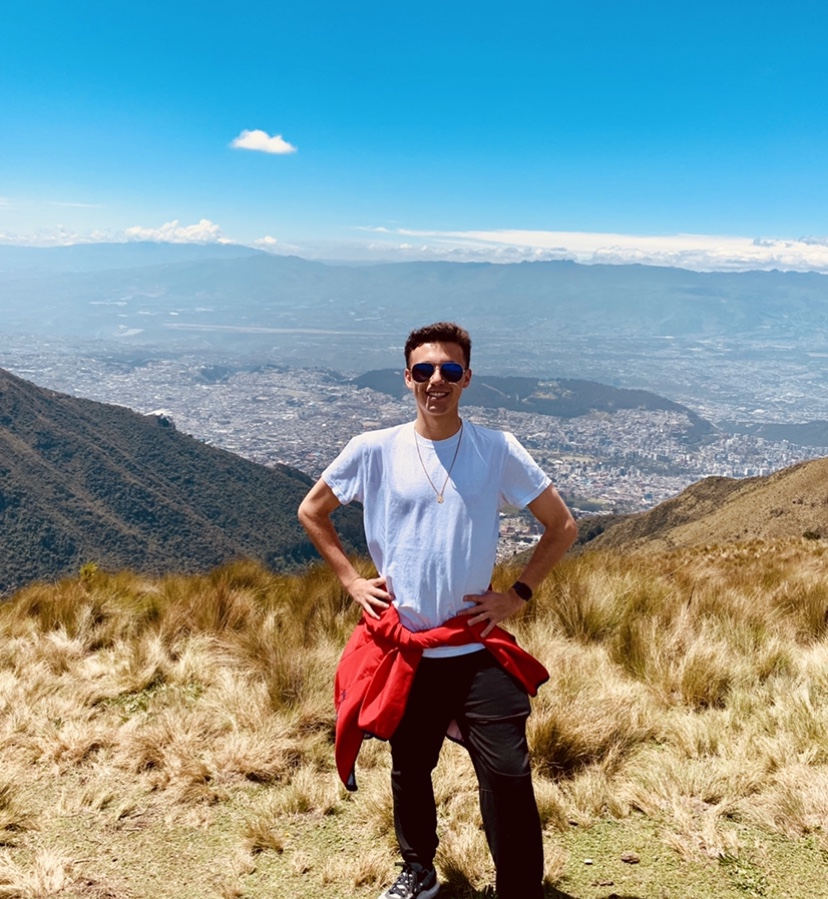 "We went to the Pacific coast of the country and delivered medical, dental, and school supplies to local hospitals and schools still devastated from the April 2016 earthquake," Meissner said. "It was certainly an eye-opening service, but one that I'll forever be grateful I could be part of."
Politics major Melanie Fey '20 interned at The Vigilante Law Firm, a small civil litigation firm in southern New Jersey. She assisted office staff, drafted legal documents, and shadowed the head attorney. "This was a wonderful experience that has encouraged me to apply to law school," she shared. 
Fey was also selected to participate in a fellowship program with Philadelphia's Office of Emergency Management. She worked on projects like researching terrorist attacks for the homeland security division, and assisted with the Emergency Operation Center activation for incidents across the city. 
"Both internships allowed me to explore different aspects of public service and public safety, reaffirming my aspirations to serve as a public servant," Fey concluded.
Politics and peace and justice studies double major Abigail Theobald '22 spent most of her summer hiking and exploring the White Mountains, and criminal justice major Sean Thompson '22 worked as a tennis instructor at Tenacity, an organization that integrates tennis with literacy, tutoring, and mentoring programs.