2021: A Year in Review
December 22, 2021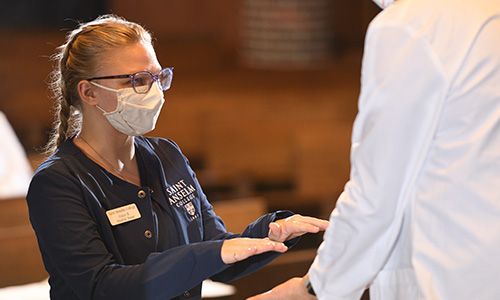 As 2021 comes to a close, Saint Anselm College is looking back at the many highlights of the past calendar year. Throughout the challenges of an ever-changing landscape, the college has still celebrated and reflected on the past, launched new initiatives, and enjoyed long-held traditions.
Here are a few highlights from the 2021 year:
Students began their semester celebrating the legacy of Dr. Martin Luther King Jr. At the 10th Anniversary MLK Dinner, Anselmians were urged to "take a second look."
Before beginning their first clinical rotations, 88 sophomore nursing students received the blessing of the hands at the Abbey Church.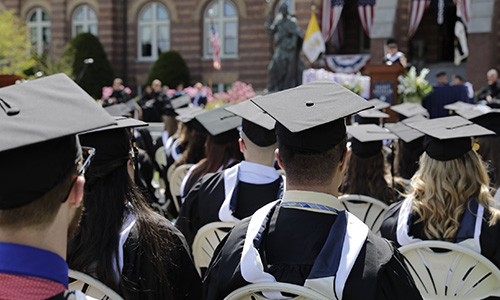 Over one weekend in May, Saint Anselm College celebrated commencement for the class of 2021, then fulfilled a promise to the class of 2020 by welcoming them back to the Hilltop.
This past year, Meaghan Wilson '20 received a Fulbright scholarship to teach English in Peru, and Professor Dina Frutos-Bencze of the Economics and Business Department was granted a Fulbright to teach at the University of Hradec Kralove (UHK) in the Czech Republic for the fall semester.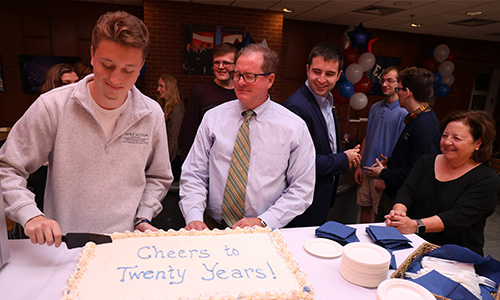 Everyone at the College was thrilled to welcome the class of 2025 and the rest of the student body back to campus in August. The smiles on students faces to be back in person with minimal restrictions, made the fall semester such a wonderful experience.
Celebrations continued in September as the New Hampshire Institute of Politics marked its 20-year anniversary.
On Homecoming weekend, as alumni returned to the Hilltop, the college celebrated the accomplishments of nine Anselmians at the annual Alumni Awards.
Athletics added two new programs this fall: women's golf and women's bowling means the college now has 19 varsity sports.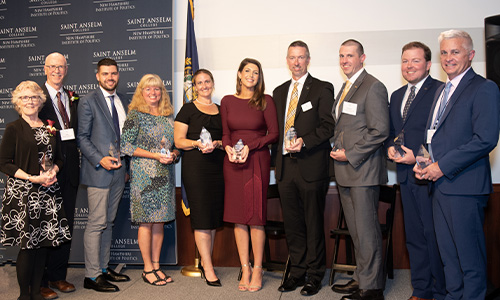 Highlighting the importance of the humanities, Saint Anselm College launched a campaign to build a home the Gregory J. Grappone '04 Humanities Institute.
In December, Saint Anselm College expanded its graduate programs when it announced a new Accelerated Master's Program in Special Education for current students and recent alumni.
Related Links