40 Under Forty Inducts Saint Anselm Alumnus
March 24, 2020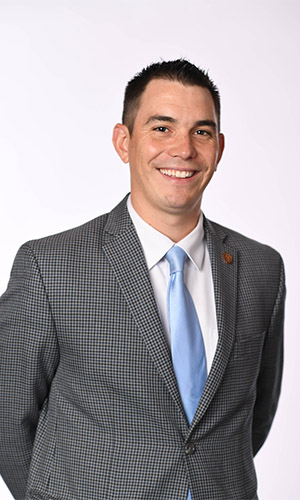 The Union Leader has named Saint Anselm College's own Benjamin Horton '12, Ph.D., to its 19th Class of 40 Under Forty. Each year, the New Hampshire newspaper recognizes outstanding residents who are making a difference in their professions and communities. 
Along with his role as assistant director of the Academic Resource Center at Saint Anselm, Horton also serves as Chair of the Saint Anselm Staff Council, and spends his time volunteering on and off the Hilltop. 
"It is an honor to be recognized amongst many committed people, dedicated to making the Manchester community and the local New Hampshire community better," says Horton.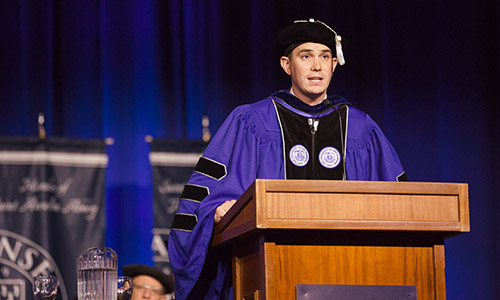 After graduating from Saint Anselm, Horton went on to earn his Master's in Education as well as an ACE Teaching Fellowship from the University of Notre Dame, and then his Ph.D. in Higher Education Leadership and Policy from the University of New Hampshire.
In 2019, Horton earned the Campus Compact for New Hampshire President's Good Steward Award for his work in community service. He was strategic in implementing the Hillsborough County Nursing Home service-learning component into the first-year Conversatio program, giving students the opportunity to serve and learn alongside local community members. 
Related Links