Alumni Recognized in 10 Under 10 Awards
June 17, 2020
The Saint Anselm College Alumni Association has inducted 10 recent alumni into the annual 10 Under 10 Recognition Program. The program was created in 2016 to recognize young alumni of the college already contributing positively to their communities in a wide range of disciplines.
"The recognition of 10 outstanding alumni who graduated less than 10 years ago gives the college a way to celebrate the Anselmians who have taken what they learned in their undergraduate years and successfully transitioned it all into their many varied positions of employment, professional careers, involvement in their communities, and opportunities to make contributions of service to society and to others," shares Mary Jo Majors '69, chair of the recognition committee for the Alumni Council.
These include an award-winning journalist, an exhibitions assistant at the Museum of Fine Arts Boston, a dentist, and emerging leaders in finance, nursing, and science.
"We know our young alumni are making a big impact in their chosen professions and communities right out of the gate and the 10 Under 10 Program celebrates them and shares their stories," explains Patrice Russell '93, assistant vice president of Alumni Relations & Advancement Programming. "I thank the Alumni Council for their work in recognizing our young alumni and am excited to congratulate this year's 10 under 10 recipients."
This year members of the yAnselmian Council and the Alumni Council Recognition Committee reviewed the nominations and selected the honorees.
"The young alumni who have been nominated since the initiation of the program have been extremely impressive and the recognition committee faces a challenging opportunity each year with the responsibility to select just 10 for this recognition," said Mary Jo Majors. "Our young alumni deserve to be recognized and continuously encouraged to continue to make their mark on the world from the time they graduate and throughout their time as a member of the Golden Alumni."
10 Under 10 Recipients: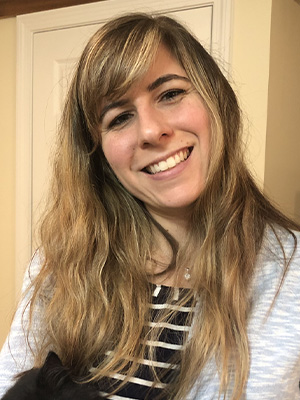 Lindsay (Desharnais) Benton '12 graduated from Saint Anselm College as a nursing major. She first started working at Catholic Medical Center as an RN in the ICU, then at Elliot Hospital in Pediatric Medical/Surgical, before working in pediatric primary care. While there, she fell in love with the relationships she made with families and began pursuing her masters at Boston College. She then started working at Boston Children's Hospital while taking classes, and graduated with her Primary Care Pediatric Nurse Practitioner degree in May 2018. She currently works as a pediatric APRN at Dartmouth-Hitchcock in Concord, N.H. She lives in Candia, N.H. with her husband.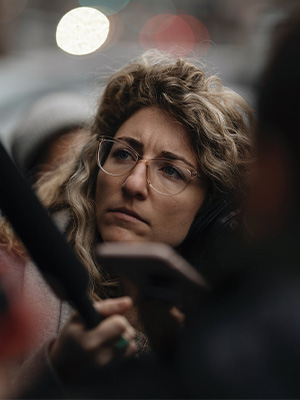 Lauren Chooljian '10 is an award-winning reporter and podcast host and producer at NHPR. She was co-host and co-creator of Stranglehold, a podcast about the first in the nation primary. Before joining NHPR in 2017, Lauren spent nearly six years as a reporter, producer and fill-in host for WBEZ in Chicago. Most recently, she covered City Hall and Mayor Rahm Emanuel's administration. Chooljian graduated with a bachelor of arts in history from Saint Anselm College and has a Master of Science in Journalism from the Medill School of Journalism at Northwestern University, where she was also an adjunct lecturer. Her work has also appeared in the New York Times, Washington Post, and on CNN, The Rachel Maddow Show, NPR, and On The Media, among others.
Michael Doherty '10 is a scientist at Codiak BioSciences in Cambridge, Mass., where he develops manufacturing processes for exosome therapeutics. Doherty has developed his career through the ecosystem of Cambridge start-up biotech and has worked on the development of several preclinical and clinical programs. He is contributing to his field as a leader in high-throughput process development and has presented his work externally through scientific meetings and patent applications. In addition to his bachelor of arts in biology, Doherty earned a M.S. in biology from Northeastern University and enjoys spending time in the kitchen and on his road bike.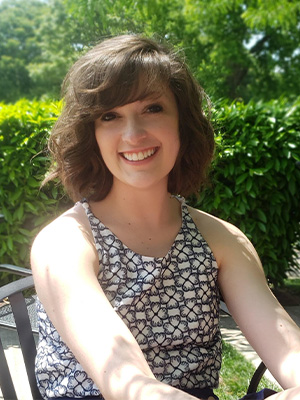 Hilary Gorgol '14 is a 2014 graduate of Saint Anselm's nursing program. Combining her passion for oncology and end of life care, Hilary earned her chemotherapy certification and specialty as a certified hospice/palliative nurse (CHPN). She works at Massachusetts General Hospital in Boston on an Acute Inpatient Oncology Unit (temporarily transitioned to a COVID-ICU). She is an active member of Mass General's Ethics Committee and leads monthly Ethics Rounds, which allows her to attend bioethics courses at Harvard Medical School. Gorgol currently serves as president of the Saint Anselm College/Rivier University At-large Chapter of Sigma Theta Tau International Nursing Honor Society. She is on Sigma's Region 15 panel planning the annual educational conference to be hosted in New Hampshire.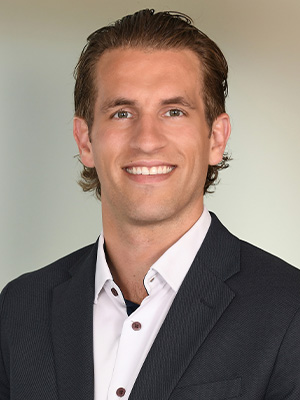 Greg Merrill '14 is a partner of The Shantz Mantione Group at UBS Private Wealth Management. There, he and his team help exceptional families navigate significant financial transitions. A particular passion for Merrill is working with business owners and entrepreneurs in helping them understand the financial, business, and personal impact of transitioning their business. This experience has led him to become the founder and president of the Southeast Michigan Chapter of the Exit Planning Institute. Since graduating, Merrill has received his Certified Exit Planning Advisor ® (CEPA®) and Certified Financial Planning ™ (CFP®) designations. He lives in Stamford, Conn., with his fiancé Tory.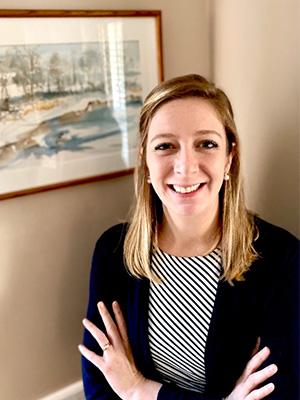 Mary (Feenan) Nelson '12 is the exhibitions project assistant at the Museum of Fine Arts (MFA) Boston. She works with the director of exhibitions, conservation, design, and collections management to organize, plan content, and install objects for exhibition projects on view to more than 1 million annually. She also oversees art rotations for paintings, decorative arts, works on paper, and ancient objects. Nelson joined the MFA in 2015 and worked in the curatorial department for European art for three and a half years. There, she assisted the department with the acquisition of over 250 paintings and decorative arts objects, and planned numerous events for museum patrons. She is also often enlisted to escort paintings that the museum lends to other institutions.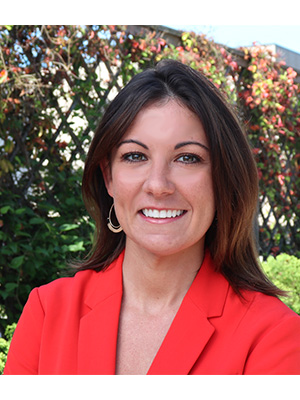 Ashley Pratte '11 is vice president at The Herald Group, a full-service public affairs firm based in Washington, D.C. She has extensive experience in crisis communications, strategic communications, and brand reputation management. Before her move to Washington, D.C. Pratte served as press assistant, and interim communications director to Congressman Frank Guinta (R-NH). She also worked on his congressional campaign in 2010. Ashley has made frequent appearances on MSNBC, Fox News, Al Jazeera, and CBS News. She is also an opinion contributor for NBC News Think. She has been published on CNN, U.S. News & World Report, USA Today, and The Hill. She was named as one of Maverick PAC's 30 Under 30 in 2017. Pratte now resides in Washington, D.C. but is proud to call New Hampshire home. She graduated from Saint Anselm College in 2011 with a bachelor's degree in political science and a minor in communication.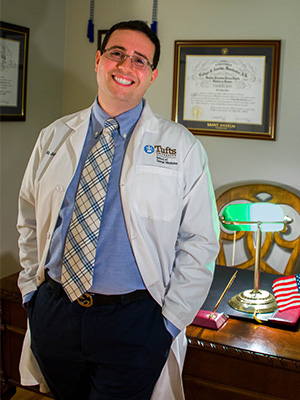 Dr. Eric John Ricci '10, always dreamed of becoming a dentist just like his father. After St. Anselm, he attended Rhode Island College and obtained a Master of Arts degree in Biology. Dr. Ricci was awarded a federal grant through the National Science Foundation EPSCoR program for his research that resulted in the discovery of a plant cuticle on the species of moss, Physcomitrella patens. He then attended Tufts University School of Dental Medicine in Boston, where he was inducted into the Tisch College of Civic Life's Honos Civicus Society. Currently, Dr. Ricci serves as a Corporate Member of the Board at Delta Dental of Rhode Island, and works as a general dentist with his father, Dr. John Ricci, in Providence.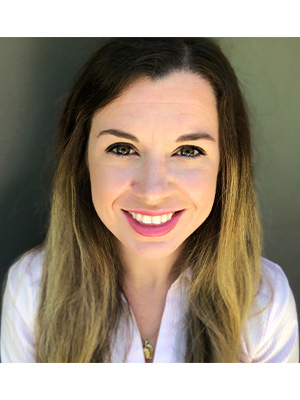 Lucy Santangelo '15 is an operating room service line coordinator at Saint Elizabeth's Medical Center in Massachusetts. She has been working in the operating room since 2015, and currently holds a leadership management role as the coordinator of Saint Elizabeth's vascular and thoracic surgery departments. Santangelo continues to dedicate herself to continuing education in her field and works as a teacher and mentor to new nurses. She graduated from Saint Anselm College in 2015 with a bachelor's degree in nursing and received a master's degree in health care emergency management from Boston University in 2019.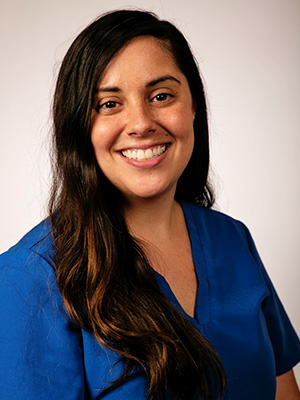 Margaret Wood '10 has had a career in nursing leadership at Duke University Hospital's Cardiac Intensive Care Unit (ICU) since 2017. She is proud to have been a nurse for 10 years, starting as a critical care nurse in the Medical ICU at Yale-New Haven Hospital in 2010. Before making the transition to nursing leadership, Wood also worked in a Boston Cardio-thoracic ICU for just over five years. Wood enjoys her role in nursing leadership, as it allows her to mentor new nurses and facilitate education opportunities to enhance learning in specific nursing careers. She has also traveled to Rwanda four times for her work with an NGO called Team Heart, and considers the country her second home. Team Heart's goal is to create sustainable cardiac care within the developing country.
Related Links