Alumni Recognized in 10 Under 10 Awards
September 14, 2021
The Saint Anselm College Alumni Association has inducted 10 recent alumni into the annual 10 Under 10 Recognition Program, which celebrates and showcases the successes of Saint Anselm's young alumni who are already shaping the future.
"Saint Anselm's 10 under 10 program is a way for our Alumni community to recognize and celebrate our youngest alums for their outstanding achievements, whether it be in their career or in service to their communities," explains Kathleen Mahan '02, alumni association president. "This year's award recipients are extremely impressive, and have clearly put to work the education, values and work ethic learned while here on the Hilltop in a very short time to make a difference.  The Alumni Council could not be prouder of these alums and the successes they have achieved." 
These include a nurse who has served on the front lines of the COVID 19 pandemic while also attending graduate school, a senior member of NH Governor Chris Sununu's staff, an attorney whose pro bono work supports victims of domestic violence, and an assistant professor looking at the intersections of drama and race in Latin America.
"I thank the Alumni Council for their work in recognizing these exceptional young alumni making an impact in their chosen professions and communities and am excited to congratulate this year's 10 under 10 recipients," explains Patrice Russell '93, assistant vice president of Alumni Relations & Advancement Programming.
Since 2016, the 10 Under 10 program has recognized young alumni who graduated less than 10 years ago, who are involved in impressive and meaningful work across a wide range of disciplines. This year members of the yAnselmian Council and the Alumni Council Recognition Committee reviewed the nominations and selected the honorees.
"This recognition gives the college a way to celebrate the Anselmians who have taken what they learned in their undergraduate years and successfully transitioned it all into their many varied positions of employment, professional careers, involvement in their communities, and opportunities to make contributions of service to society and to others," explains Mary Jo Majors  '69, chair of the recognition committee for the Alumni Council. "The young alumni who have been nominated since the initiation of the program have been extremely impressive and the recognition committee faces a challenging opportunity each year with the responsibility to select just ten."
10 Under 10 Recipients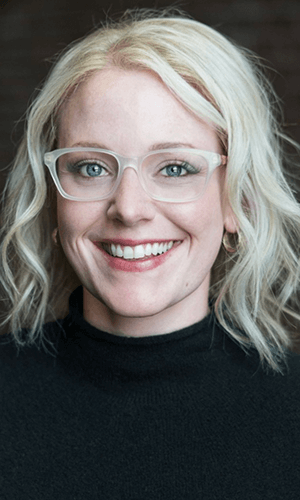 Kat Bourque '14 J.D. is the Director of Government Affairs for Unitil, leading the company's government affairs strategy by helping to craft their public policy goals and serving as their lead lobbyist. Prior to her current role, Kat served as Director of Public Policy in the energy and environmental arenas at the Business and Industry Association and was also on staff at the New Hampshire Senate for several years. Kat graduated from Suffolk University Law School with her J.D. and is an active member of the New Hampshire Bar and the U.S. District Court for the State of New Hampshire.
---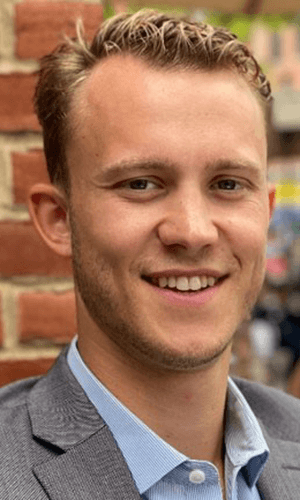 Craig Chalifour '18 is the owner of The Chalifour Consulting Group LLC serving as a business partner for small-to-medium-sized enterprises. He has been able to successfully transform businesses on the operational side by focusing on revenue growth and business efficiencies. Outside of the office, Craig enjoys surfing, skiing, and golfing alongside friends and family. He has a passion for real estate and often finds himself in the midst of new projects.
---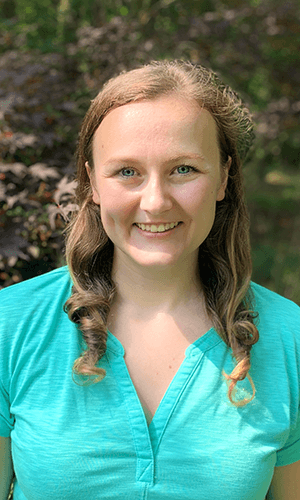 Brenda Keys '17 B.S.N, R.N. is a medical ICU nurse at the MedStar Washington Hospital Center in Washington, DC. In March 2020, her unit was the first ICU to take COVID-19 patients, and has treated them almost every day since then. In addition to her work caring for patients, Brenda has been training new nurses, and worked in the hospital's COVID-19 vaccine clinic, where they have vaccinated over 16,000 individuals. Brenda received her Critical Care Registered Nurse (CCRN) certification in December and is enrolled in graduate school with the goal of becoming a Family Nurse Practitioner. 
---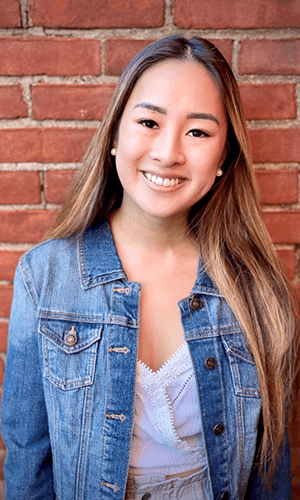 Nancy Nguyen '16 is a product manager for Business Intelligence and Data Warehousing at Rue Gilt Groupe. Nancy began her career in federal consulting at Booz Allen Hamilton. She worked on a diverse set of projects from improving the Veteran's customer experience to optimizing the medical device regulatory approval process. In 2020, Nancy followed her passions for technology and innovation and pivoted into product management. She has worked for a drone start-up and most recently transitioned into her new role as the product manager of Business Intelligence and Data Warehousing at Rue Gilt Groupe.
---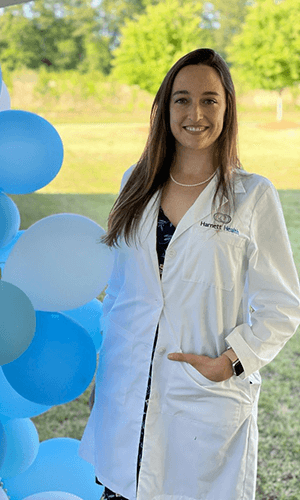 Amanda O'Donnell '11 M.D. is a first-year Nephrology Fellow at Boston Medical Center. Amanda has known since high school that she wanted to be a doctor, combining her love of science with a desire to make a difference. She attended medical school at University of New England where she served as Class President. She completed her residency in Internal Medicine in rural North Carolina where she was voted "Resident of the Year" by her colleagues and developed an interest in renal medicine. She hopes to combine her love of patient care with her interest in medical education. 
---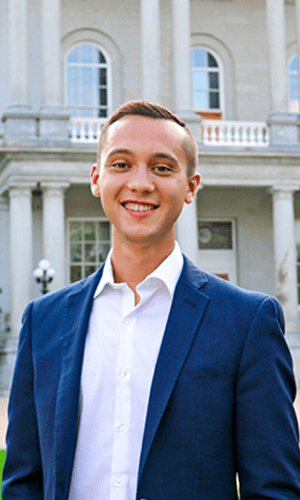 Brandon Pratt '18 serves as the Deputy Communications Director for New Hampshire Governor Chris Sununu. A New Hampshire native, Pratt has twice worked on Chris Sununu's successful gubernatorial campaigns, overseeing digital communications and advertising. During the 2020 election cycle, he produced Sununu's first television ad, "Thank You New Hampshire," which was recently awarded the American Association of Political Consultants' Pollie Award. Prior to his current role, Pratt served as Special Assistant to the Governor. 
---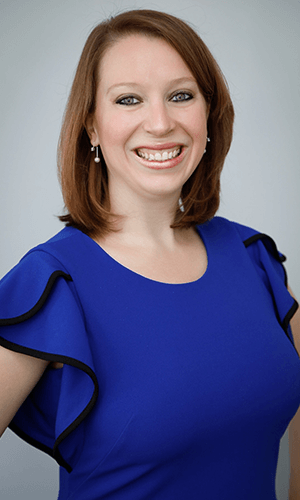 Lyndsay Robinson '14 J.D. is an associate attorney at Bernazzani Law. Her practice consists of general civil litigation with a focus on family law, estate planning, probate administration, business law, immigration, and other similar fields. Lyndsay is committed to serving families in New Hampshire with compassion. Lyndsay earned her JD from the University of New Hampshire School of Law as a Daniel Webster Scholar. Lyndsay is actively involved with the New Hampshire Pro Bono DOVE Program actively representing victims of domestic violence and stalking. She is the Chair of the NHBA's Gender Equality Committee and Family Law Section. She is also a member of the Trust & Estate Law Sections. Lyndsay was also recently selected to participate in the New Hampshire Bar Association's Leadership Academy.
---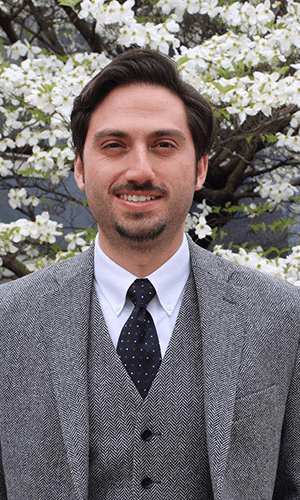 Juan Suarez Ontaneda '11 Ph.D. is Assistant Professor of Spanish and Latin American Studies at Xavier University in Cincinnati. He examines the production of racialized discourses through performances in Brazil, Colombia, and Peru during the second half of the 20th century. His research underscores how performances created a vocabulary to denounce everyday experiences of racism and discrimination in the Latin America. In May 2020, Juan obtained his Ph.D. in Latin American Literatures and Cultures at the University of Illinois Urbana-Champaign, as well as a Graduate Minor in Latina/o Studies.
---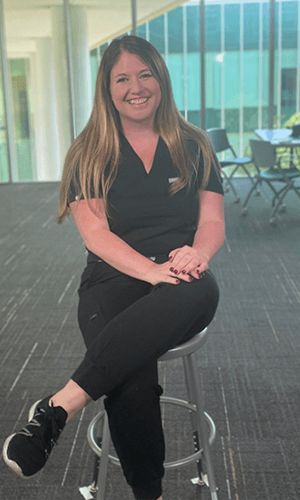 Megan Sullivan '12, DMD MD is an Oral and Maxillofacial Surgery surgery resident at the University of Texas Health Science Center in San Antonio. She worked until 2014 as an ICU nurse at Massachusetts General Hospital before going on to receive her DMD from Boston University in 2018. She then began her residency in Oral and Maxillofacial Surgery at the University of Texas Health Science Center in San Antonio. During her time in residency, she has become an active leader in the Healing the Children organization, which organizes an annual mission trip to Neiva, Colombia to perform cleft lip and palate and other craniofacial surgeries.
---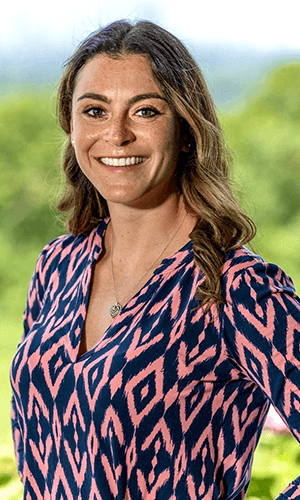 Gabrielle Toro '17 is a financial advisor affiliated with Northwestern Mutual Wealth Management Company where she works to help her customers achieve their current and long-term goals. Gabi runs a team of 4 with the intention of having her clients feel like they are working with a boutique family practice with the resources of a fortune 100.  One of her favorite feelings is watching her clients achieve their goals through the planning that they have worked on together. Gabi lives in Boston with her fiancé Griffin.
Related Links